UEFA and ECA dismiss European Super League suggestion
By Sky Sports News
Last Updated: 20/11/18 3:01pm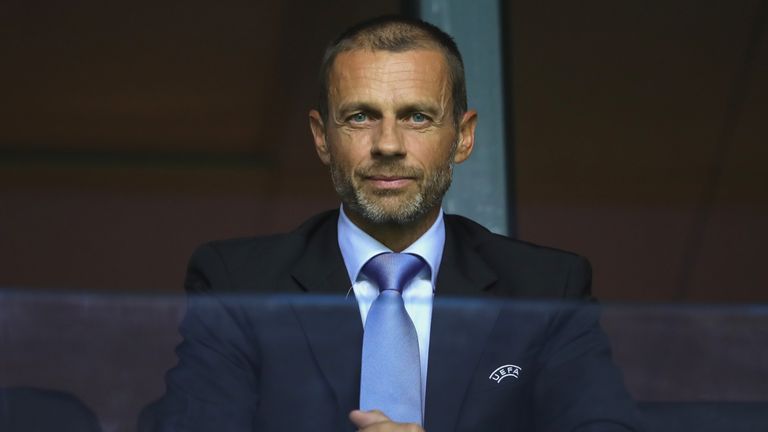 UEFA and the European Club Association have categorically ruled out a European Super League, adding no recent talks have taken place between clubs on the subject.
The two organisations held a joint press conference in Brussels reiterating their commitment to working together to shape European football in years to come.
UEFA president Aleksander Ceferin and ECA chief Andrea Agnelli - who is also chairman of Juventus - jointly addressed a number of issues relating to football governance.
Both men also denied any recent talks have taken place between major clubs regarding a potential European Super League after breakaway plans were released by Football Leaks and published by German magazine Der Speigel.
"What is ruled out, and must be ruled out, is a Super League," Agnelli said.
"This is extremely important to me as far as the ECA is concerned and Juventus is concerned, because I also represent Juventus.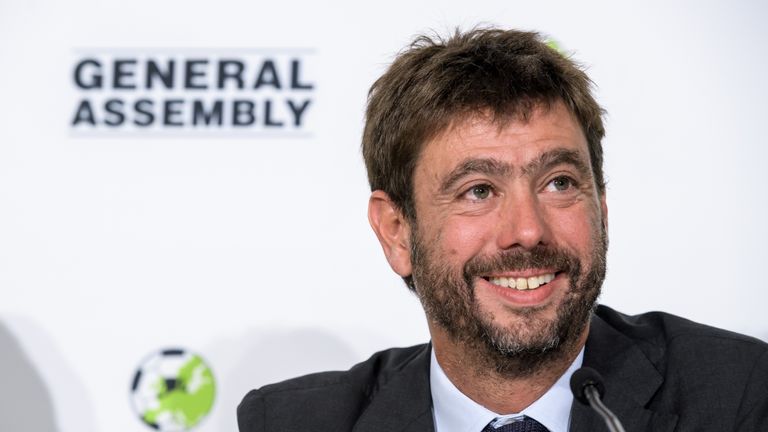 "In 2018, there have been no talks about a Super League. When the leaks came out a couple of weeks ago president Ceferin and I had a chat about it because evidently there were some documents claiming there were talks about a Super League in 2018.
"My answer was a straightforward 'No, I know nothing about it'. This is what helps build institutions - that mutual trust.
"So what I can rule out - from a Juventus perspective and an ECA perspective - is that no talks about a Super League have been carried out since 2015. That was the last time that we did, as a group of clubs, discuss the potential consequences of a Super League."
UEFA president Ceferin added: "A Super League is out of the question. What was interesting to me was that almost no-one discussed it in 2018 and there was still a document saying something will happen.
"We discussed with all the big clubs and [they indicated] there were no serious discussions about it, 99 per cent didn't even know anything was going on."