Chelsea reveal different angle on Harry Kane VAR offside call in Tottenham's Carabao Cup win
Kane scored a penalty after VAR intervention
By Peter Smith
Last Updated: 09/01/19 3:08pm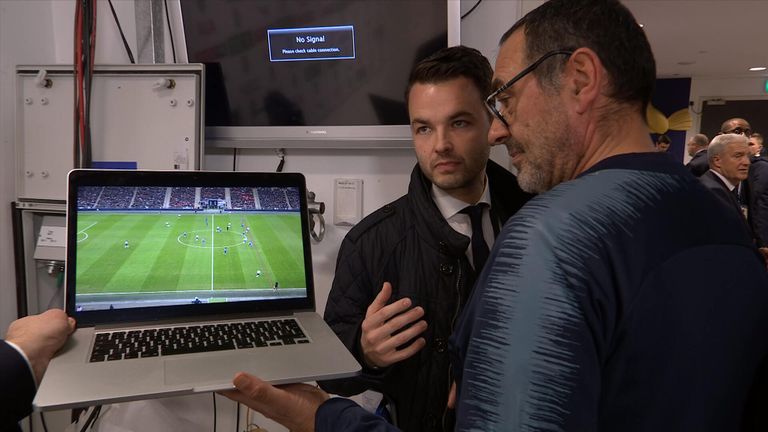 Maurizio Sarri is convinced Harry Kane's VAR-approved winner in Tottenham's Carabao Cup semi-final first-leg victory over Chelsea should have been ruled out for offside - and believes he has the evidence to prove it.
Kane was flagged offside as he ran onto a through ball in the first half before being upended by Chelsea 'keeper Kepa Arrizabalaga. However, after consulting VAR - which judged Kane to be onside - referee Michael Oliver awarded a penalty to Spurs, which Kane converted.
However, Chelsea's head coach was insistent in his post-match interview with Sky Sports that, according to the club's recording of the game, which had a more side-on view of Kane's position than the official VAR shots, the striker was comfortably ahead of his marker.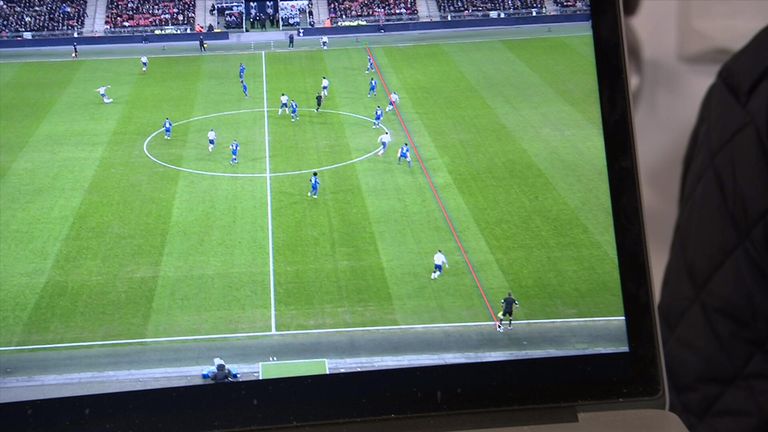 Sarri was also critical of the linesman involved in the incident, arguing he should not have flagged for offside until the phase of play was completed, and going on to suggest English referees cannot currently use VAR correctly.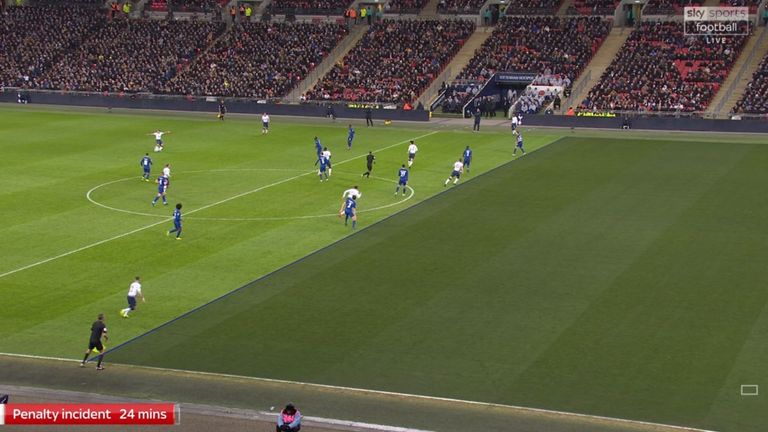 "I saw the video from our camera a few minutes ago, it was offside," said Sarri. "Our camera was in line with Kane, and it was offside, but it's not important.
"With the head, it's offside. But it's not important. It was important that the linesman stopped the run, he didn't follow the ball, so he had a big influence on our defenders, and at the moment I think the English referees aren't able to use the system.
Our camera was in line with Kane, and it was offside.
Maurizio Sarri
"If you're not sure with this system, you have to follow the ball, and at the end of the move you decide. In this case, he stopped. He didn't follow the ball, so for our defender it was offside.
"I don't know about the goalkeeper, but for sure the defenders. It's not important, you have to study the system. In Italy in the first period it as difficult to understand, but it's very strange how in the Premier League there isn't this system and it is in the Carabao Cup. It's strange for us, the players and the referees."