Ron Walker
Digital Football Journalist @ronnabe
Is criticism of Leeds spy hypocritical in 'results-driven' football, asks Charlie Nicholas
Last Updated: 12/01/19 11:09am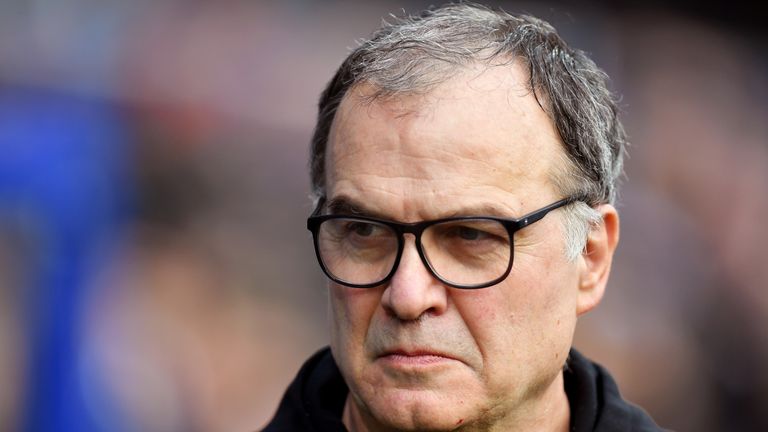 Charlie Nicholas questioned whether Leeds spying on Derby training is any different to other advantages on The Debate.
The Championship leaders have come in for criticism for Marcelo Bielsa's decision to send a member of staff to the Rams' training ground on Thursday before the two teams met on Friday night, but Nicholas said it had once been common practice and asked whether finding out information on other teams ahead of games was any different.
Bielsa told Sky Sports ahead of the game he took full responsibility for the idea, which he said he had been carrying out since was Argentina manager from 1998-2004, but did not apologise for it.
Nicholas told The Debate: "Are you telling me Frank Lampard, when he was at Chelsea, with team-mates and opposition isn't finding out who's in and out with them?
"What's the big dramatic difference if someone is suspiciously hanging about the training session? It happened a lot in my day, it was just something you expect.
Officers have just attended the Training Ground for @dcfcofficial After a suspicious male was seen at the perimeter fence. Excellent searching conducted & male was located. All checks above board!
Keeping the team safe to bring home a win against #LUFC on 11th! #SpyingIsCheating pic.twitter.com/a12Zj8gISX

— Derby Response Unit - Derbyshire Constabulary (@DerbyResponse) January 10, 2019
"I remember the 1986 World Cup, we were playing Denmark in the first game and there were journalists invited to all different sessions. You don't really record it on video cameras and stuff, but you could easily note down what the coach is doing on notepads and identify the kind of set-up that was happening in front of you, with set pieces and so on.
"The way it is now is everything has to be professional, but it's all about results. You might not like it, it might not suit you, but I have to again acknowledge Frank Lampard because after the game had no excuses and said the best team won. But it's something nice to talk about."
Fellow guest and former England midfielder Ryan Mason said he disagreed with the principle of spying on other teams, but said the criticism the club has received could galvanise their promotion charge.
He said: "I don't agree with it personally, I really don't agree with it. I think it's wrong, but at the same time I appreciate his honesty. He's come out and said I do it, it's not illegal. There's no one saying you can't do it, it's just one of those things a lot of people choose not to do. In a funny and weird way, I think this will aid Leeds' opportunity of gaining promotion.
"They're the kind of club whose fans will love people talking badly about them - it will bring that connection between the team, they'll love it."