Michail Antonio says West Ham team-mate Declan Rice reminds him of N'Golo Kante and Claude Makelele.
Rice scored the winner as West Ham beat Arsenal 1-0 at the London Stadium on Saturday in his 55th appearance for the club before his 20th birthday - which is on Monday - and produced a man-of-the-match performance in that game.
Antonio was full of praise for Rice and said he expects the midfielder to get more goals.
He said: "The thing is, people don't notice how much he breaks up the game. No one goes past him in training, it's very frustrating. He's built, he's strong, he's got long legs, he just gets in there.
"He just breaks everything up, full-back goes up he goes out wide to deal with it, he reminds me of N'Golo Kante and Claude Makelele, up there. He breaks things up, gets the team ticking over, keeps it moving and every now and then he can pop up every now and again with a goal."
Rice's international future has come to the fore this season, as he chooses between whether to represent the Republic of Ireland - after coming up through their youth teams - or England, his country of birth.
He has played three times for Ireland but only in friendlies, meaning he could still be called up for England - and he has been omitted from the Republic's squads since last August as he deliberates his future.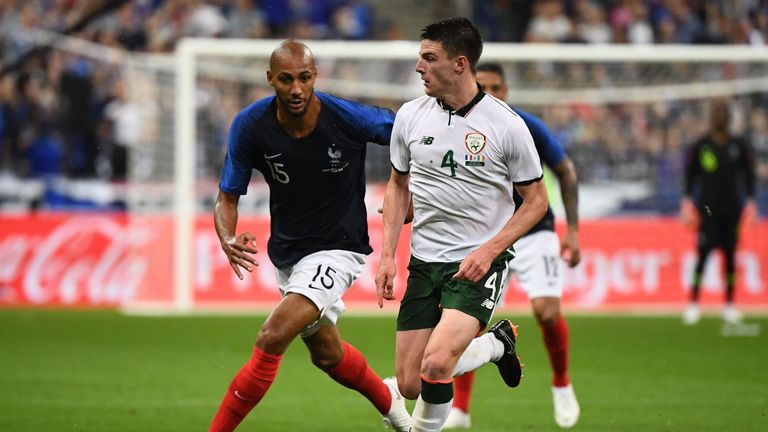 Antonio said it would be a difficult decision for his team-mate to commit to either nation, but hinted the 19-year-old felt a connection to Ireland borne from his 23 caps at youth and senior level.
He said: "It's a difficult situation because I can't put myself in his shoes, I've spoken to him about it and he's got a bit of loyalty to Ireland playing in the younger teams, but then when England comes knocking it's hard to ignore. I think he's doing the right thing by taking his time, thinking about the situation.
"But it doesn't matter who he picks, he's going to be playing for either team, in the position that he is. At the age of 19, 20 tomorrow, I don't think there's many people better than him in that holding position. I think that's his best position."