They were the symbols of Arsenal under Arsene Wenger for so many years but on Wednesday evening Thierry Henry and Patrick Vieira will go head-to-head in the dugout for the first time as Monaco host Nice in Ligue 1. But how are they getting on as managers?
The Frenchmen went through so much together at Arsenal and playing for France. They won two FA Cup and Premier League doubles together in North London, including going through the 2003/04 season unbeaten. They repeated that success on the international stage, winning the World Cup in 1998 and the European Championships in 2000.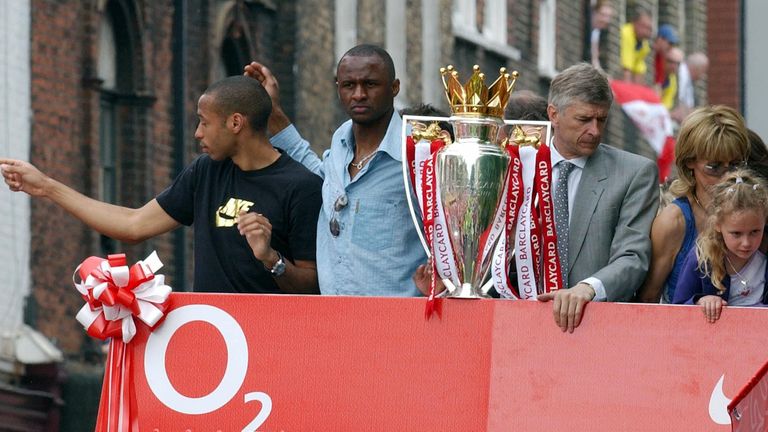 But with their playing days now firmly behind them, the pair have both turned to management, following their mentor Wenger into the dugout.
Vieira, who had a spell in charge of MLS side New York City FC, moved to Nice last summer to take his first high-profile job in Europe and he has led the club to eighth in Ligue 1. Meanwhile, Henry, who was an assistant coach to Roberto Martinez with Belgium, left the Sky Sports studio behind to answer struggling Monaco's call in October after the sacking of Leonardo Jardim.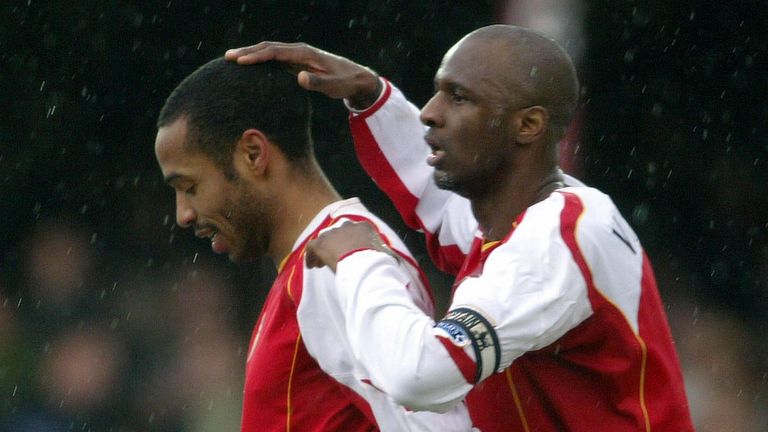 So how have they done as managers? Here, journalist Tom Williams - who specialises in French football - takes an in-depth look at how Henry and Vieira have started at Monaco and Nice respectively, how their playing and management styles are developing and how they are viewed by the French media and the fans…
What are the early signs at Nice?
Nice started the season very slowly. They didn't win any of their first three matches but after that, Vieira hit on a formula during a 1-0 win over Lyon that has served him ever since.
They played with a back five in that game and hit Lyon on the counter-attack to pick up an impressive win. They've been playing with that system ever since.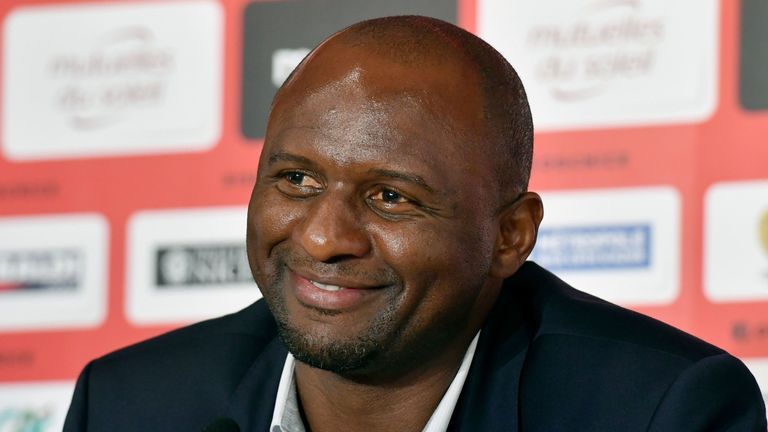 Their strengths are that they are very strong defensively, but they do have the joint-worst attack in Ligue 1. They've only scored 14 goals in their 20 matches this season, which is the same number as Guingamp, who are bottom of the table.
However, despite the shortage of goals they are still in a decent position in the table and having a pretty decent season.
And how has Henry started at Monaco?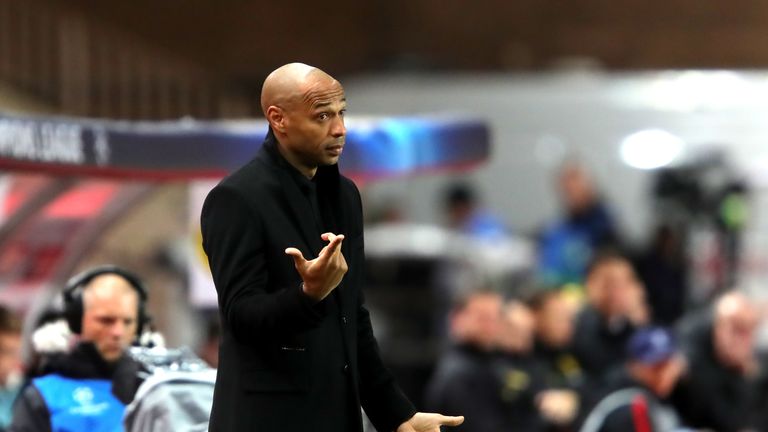 The big issue Henry has had at Monaco is this completely implausible injury glut that he's had to put up with since he arrived. There were times in the build-up to Christmas when he could barely put a squad together.
There was very little scope for testing things out. He's been forced to experiment because he's had so few players at his disposal. It is starting to clear up now though, plus they have been able to get some new recruits in which has helped them stay unbeaten at the start of 2019 in all competitions.
Like Vieira, he would clearly like to be playing attacking football. I noticed during the game against Marseille that his defenders insisted on playing the ball out from the back and that's something that he's keen for them to do.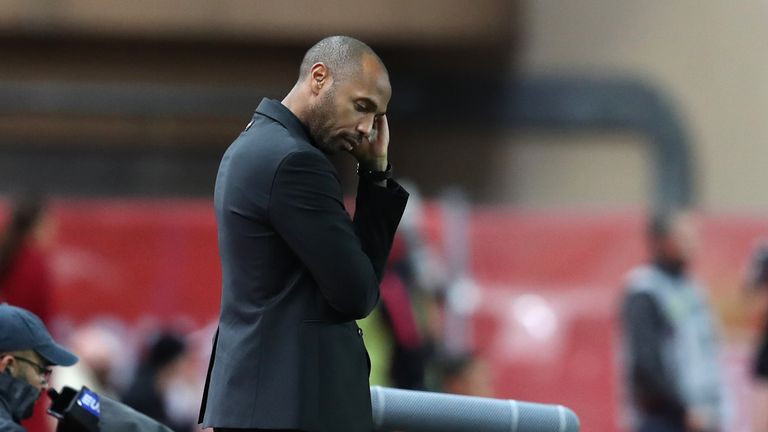 However, Monaco's form during the first half of the season was disastrous, although there's an awareness that Monaco had completely messed up their summer transfer window in that they sold seasoned Ligue 1 players and replaced them with a bunch of unproven kids. To add to that you had all the injury issues, so it was a really challenging situation for Henry to take on.
If you were being critical you might have expected him to settle on a tactical strategy sooner than he has.
So, Henry's continually tinkered with his playing style?
If you look at the performance Monaco put in against Marseille last Sunday, they played quite well. They played in a 3-5-2 formation, but Henry had to innovate because he had no strikers due to an illness to Falcao.
In terms of personnel it's been taken out of Henry's hands to a certain extent, but the amount of different formations he has used and the amount of different systems he has tested is massive, there's been very little consistency in the way Monaco have approached their matches.
They used a back four, they used a back three and it has felt like he's a coach desperately testing for a solution that will work in the face of an injury crisis and a deep lack of confidence. Monaco ended 2018 on a real low note with defeat to Guingamp, the only team beneath them in the table.
They've started 2019 more convincingly, but the jury is still out. Even though the circumstances have been extremely trying and very unfavourable, we've not seen all that much to suggest Henry has got a clear plan.
What about Vieira's playing style?
Nice are a team that reflect the player that Vieira was. His desire ultimately is to play more attractive football. I've spoken to people who were on his coaching course - he did his coaching badges with the Welsh FA - and they said he was someone who was attached to proactive football. Obviously, he played under Wenger and had that experience of playing very attacking football and he generally played in attack-minded teams throughout his career.
That's the kind of football he'd like Nice to play in the long run but he's pragmatic enough to realise that he doesn't quite have the players at his disposal now to play in that way. So, it's not the style of football he hoped to be playing but he's still managing to get results nonetheless.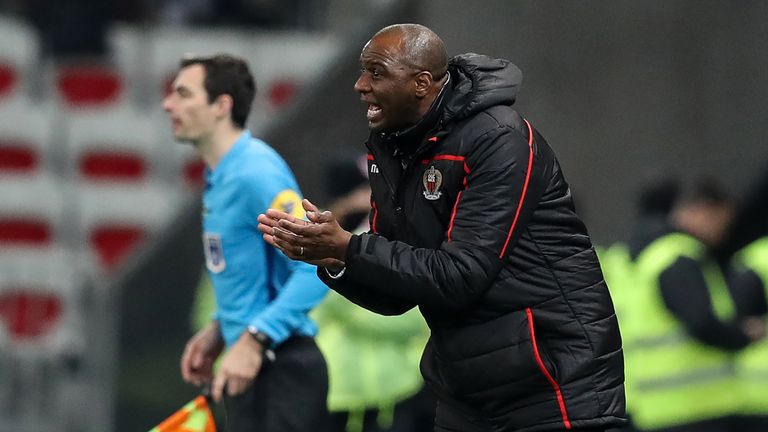 A big issue has been the form of Mario Balotelli. He hasn't scored a single goal this season which is pretty remarkable when you consider how talented he is and how well he did in first two seasons at Nice.
This has been a recurrent issue for Vieira because they've rubbed up against each other the whole time. Balotelli is currently out of the squad and the expectation is that he's going to leave sooner rather than later. If you stick a fully functioning centre-forward into that Nice team they'd probably be even higher up the table.
What about off the pitch?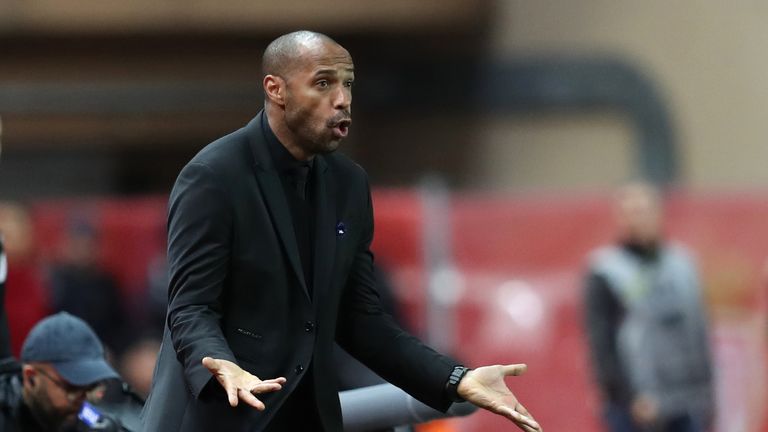 Vieira has been quite reserved off the pitch. He seems to be much happier keeping his own council whereas Henry is a much livelier presence on the touchline.
At Nice, Vieira has tried to instil some discipline. There was an example early in the season ahead of the win at Lyon back in August where Patrick Burner turned up five minutes late for a team meeting. He was then dropped as a punishment and if you also look at the way he has handled the Balotteli situation. Balotelli didn't show up for pre-season training and when he did finally report for training at the start of the season he was overweight.
Vieira has taken his time with him, getting him to do fitness drills and more. He's also criticised him in the press and there was an interview quite recently where he said he felt like holding Balotelli up against a wall. He was that frustrated by him.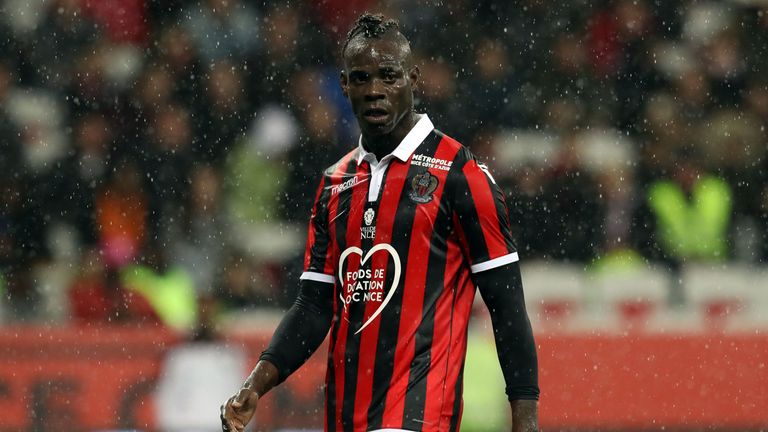 There have also been games were Balotelli has been substituted before the end and he's not been happy about it but these are all signs of Vieira laying down the law. I suspect he'll be quite happy to suspect to see the back of Balotelli. He will be disappointed he wasn't able to get more out of him but more experienced managers have failed in doing that before him.
In the way that he has handled his players, the way he has looked for tactical solutions and, the way he has handled Balotelli, he seems to be his own man. He seems to have clear ideas and wants to run a tight ship.
On the other hand, Henry has already taken gambles on young players. It's been a real feature of the first few months of his tenure when you think about Benoit Badiashile, Moussa Sylla and Sofiane Diop, who have all been given game-time.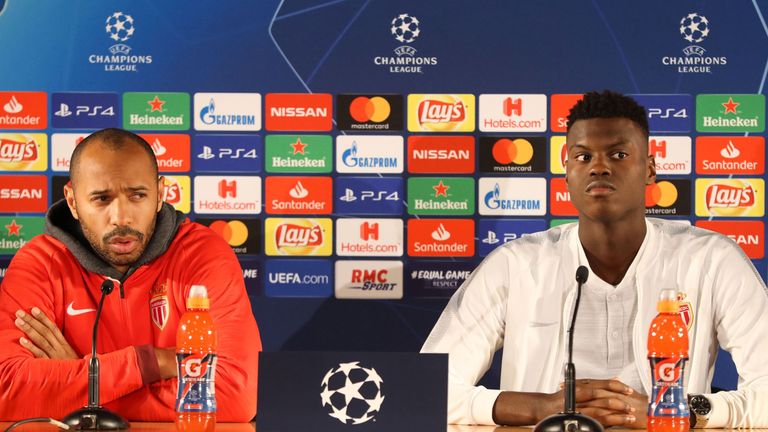 That has been forced upon him by injuries to a certain extent, but he has shown he's prepared to stand behind young players and give them a chance.
A test case in terms of Herny's management so far, Badiashile is a young 17-year-old centre-back. He's been brought into the first team largely because Jemerson, who was one of the ever-presents when Monaco won the league, has been in poor form.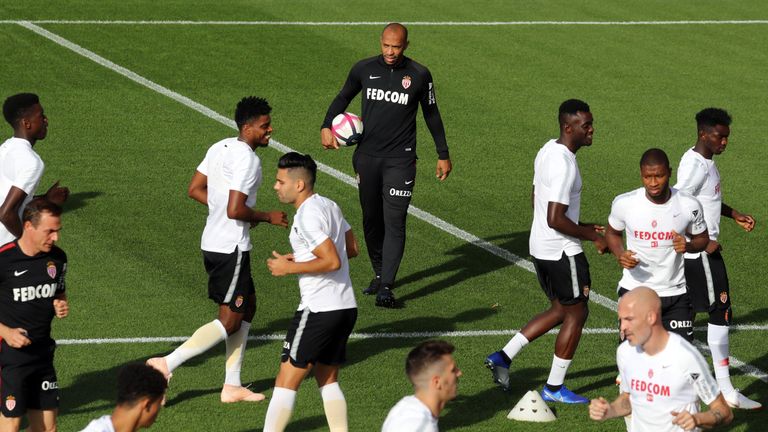 He's someone that because he's so young, if he does make mistakes Henry will indulge him as much as possible but I did notice every time Badiashille had the ball he was looking to play out from the back. He was looking for passes through the lines and he was willing to take risks.
That's obviously a sign of him having the manager's backing and that's the sort of football his manager wants to play.
How have they fared in the transfer market?
It's still early days with just over two weeks still left of the January transfer window.
Nice's build-up to this game has been clouded by the fact president Jean-Pierre Rivere and general manager Julien Fournier have announced they are leaving. It's surprising news but there is a conflict there between the club current administration and the club's Chinese and American majority shareholders.
It's unclear now who is making the transfer decisions at the club. I'm not sure how much of an input Vieira is having as a consequence.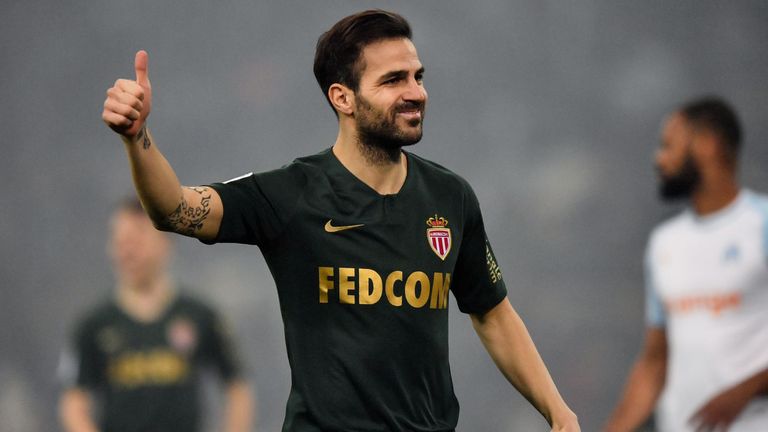 For Monaco, the new signings Cesc Fabregas, Naldo and, to a lesser extent, Fode Ballo-Toure have been brought in to give the team more experience and a bit more spine than they had.
If Monaco can get all of their best players fit and on the pitch at the same time there is the potential for a really good team there. I wouldn't say their league position is a false position because the games that they've lost they have deserved to lose. However, a lot of those results have come with the caveat of the injuries.
With the additions of Fabregas and Naldo you can see a team taking shape. On paper they are a top five, top six team but I don't think we'll get a sense of Henry's vision for the team and how he wants them to play until they are out of the relegation zone, until all his best players are back, until the new additions have bedded in and he feels like he's in a position where he can start to think more long-term. Currently, as long they are still in the relegation places, the emphasis is purely going to be on results.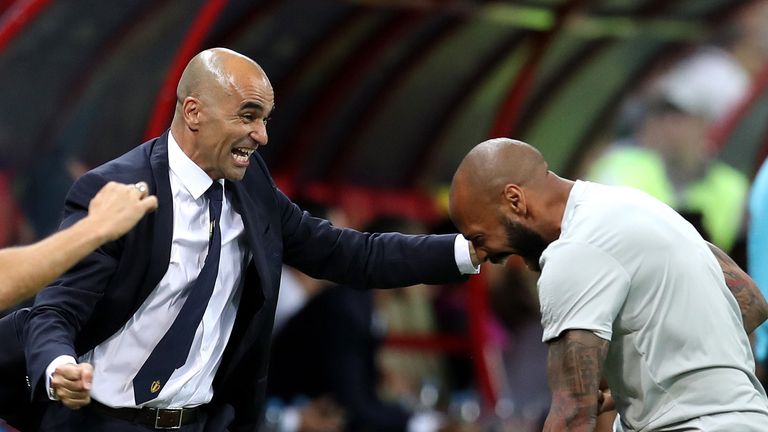 How have they been received by the French media and the fans?
The fans have taken to Vieira. It was a slow start to the season but there weren't any reports of protests. Clearly, he arrived with the aura of a former French World Cup winner but, he's thought to have made a good start.
It will be interesting to see how he fares when Nice are able to bring in some new players. It doesn't look like they are going to do much business in January. Balotelli might leave but it doesn't seem as though there's going to be much transfer activity at the Allianz Riviera in the coming weeks.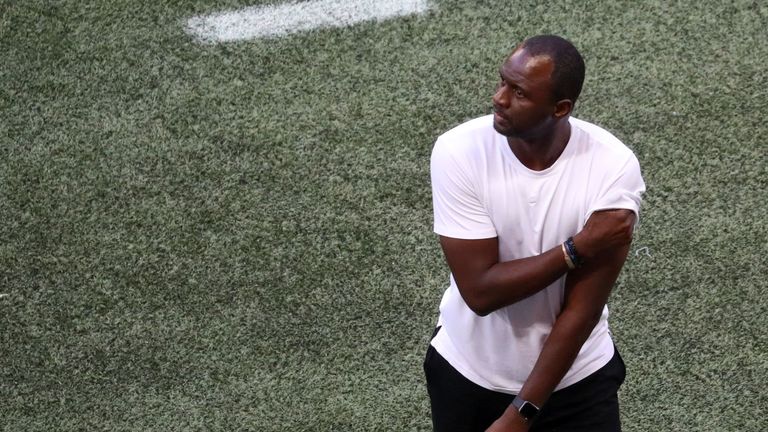 Despite the fact that results have been so poor, Henry has generally been spared criticism. Former Monaco goalkeeper Jean-Luc Ettori was quite critical of Henry and about his decision to take the job on in the first place. He basically said Henry had shown a lack of humility because he didn't know Ligue 1 well enough and he'd taken a job without really thinking it through.
However, generally speaking, he hasn't received that much criticism.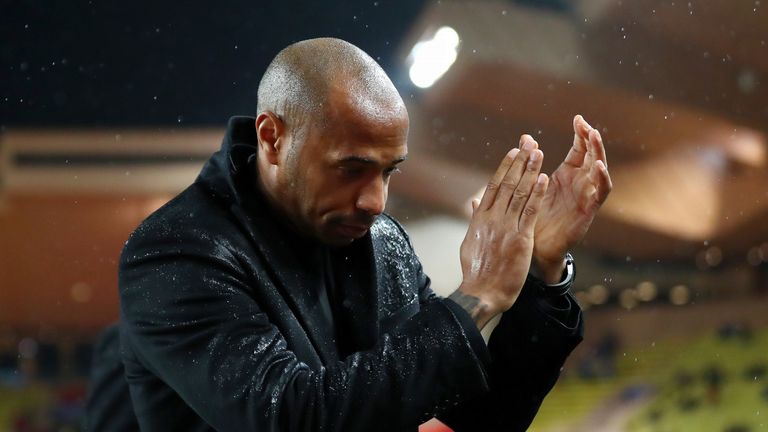 In terms of the fans, there was a game when they lost away Stade Reims at the start of November and the fans were very critical. Henry and some of the players went over to them at the end of the game to thank them for their support and there were a few angry words exchanged.
There's been nothing beyond that because I think there's a realisation, both from the fans and the media, that Henry has inherited an unfavourable situation and it's not entirely fair to judge him on that.
Who will come out on top when Thierry Henry and Patrick Vieira go head-to-head for the first time as managers? Follow Monaco vs Nice on skysports.com and the Sky Sports app from 5pm on Wednesday!