Seat cushions recovered in Emiliano Sala search 'likely' to be from missing plane
By Sky Sports News
Last Updated: 30/01/19 5:40pm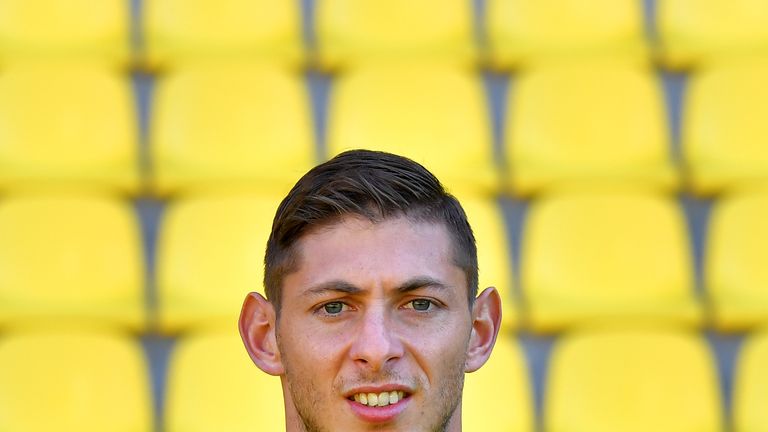 Two aircraft seat cushions that have been found are "likely" to have come from the plane carrying missing Cardiff City striker Emiliano Sala, UK investigators said.
The Air Accidents Investigation Bureau (AAIB) was advised by its French counterparts that the cushions were discovered on Monday.
The two items were spotted near Surtainville on the Colentin Peninsula in the north of France.
"From a preliminary examination we have concluded that it is likely that the cushions are from the missing aircraft," an AAIB statement said.
The AAIB will now conduct an underwater search of four square miles for the missing plane, targeted on its known flight path and known radar positions.
The search is expected to start this weekend and is likely to last for three days.
A private air and sea rescue mission is also being conducted after more than €300,000 were raised by a GoFundMe campaign.
The AAIB search is separate from the private search, but they are now liaising with each other.
"We are liaising closely with those involved to maximise the chance of locating any wreckage and ensure a safe search operation," the AAIB added.
"From the moment we were notified of the missing aircraft, we have been looking at the feasibility of conducting an underwater seabed search for aircraft wreckage."
Sala, along with pilot David Ibbotson, disappeared on January 21 while flying over the Channel Islands. The Argentinian striker had completed a club-record transfer to Cardiff just days before.