Rangers manager Steven Gerrard has criticised his Kilmarnock counterpart Steve Clarke for suggesting Jermain Defoe should face a retrospective ban for diving.
Kilmarnock midfielder Jordan Jones was given a retrospective two-game ban after being found guilty of diving against Dundee earlier this season and Clarke believes Defoe should face the same treatment after winning one of four penalties Rangers earned during their 4-0 victory over St Mirren on Saturday.
Clarke, who previously coached Gerrard at Liverpool, called for consistency from the Scottish Premiership compliance officer.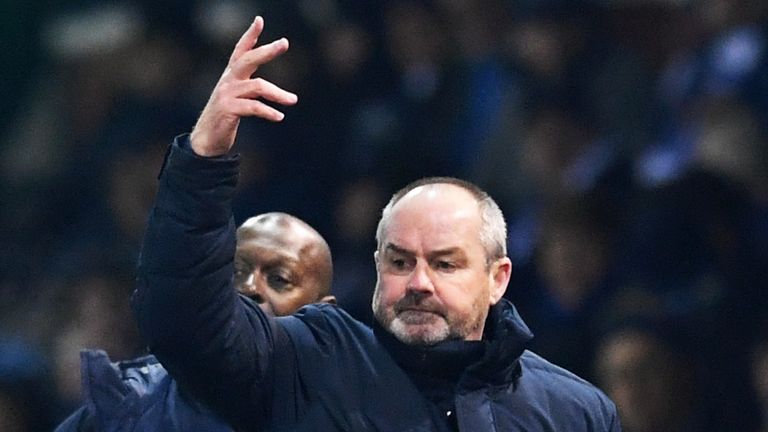 "I was very surprised by Steve's comments, first and foremost because it's got absolutely nothing to do with Steve Clarke or Kilmarnock," Gerrard said on Tuesday.
"We didn't punish Jordan Jones, we didn't give the Kilmarnock player a two-game ban, so why he's trying to get one of my players banned, is a surprise and a disappointment.
"Because that's not the type of guy I know Steve Clarke for. He is usually first class, the dealings I had with him as a player when he used to coach me, and since I've been at Rangers. So very surprised by his comments and I don't think there's any need for them at all."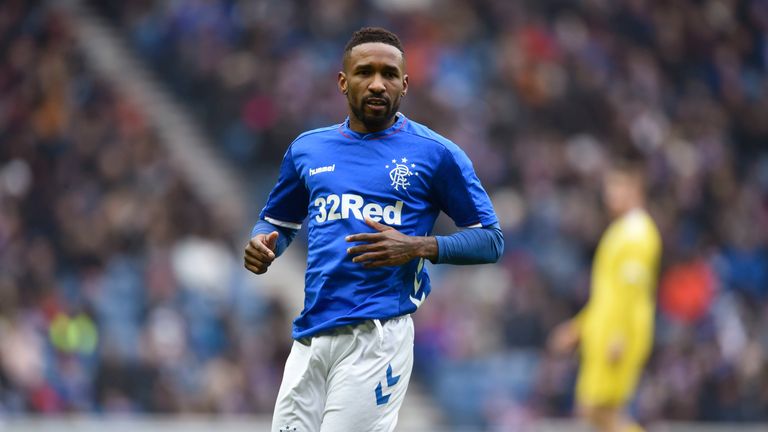 Gerrard dismissed Clarke's comparison between the incident involving Jones, who has signed a pre-contract agreement to join Rangers during the summer, and Defoe, who was awarded a penalty despite not claiming for it.
"The two situations are completely different," Gerrard said. "Jordan Jones was a yard away from the opponent, dives and buries his head in shame on the turf because he's embarrassed over it.
"There is small contact on Jermain. None of my players appealed for the penalty, none of my players gave the penalty, so why should Jermain Defoe be banned?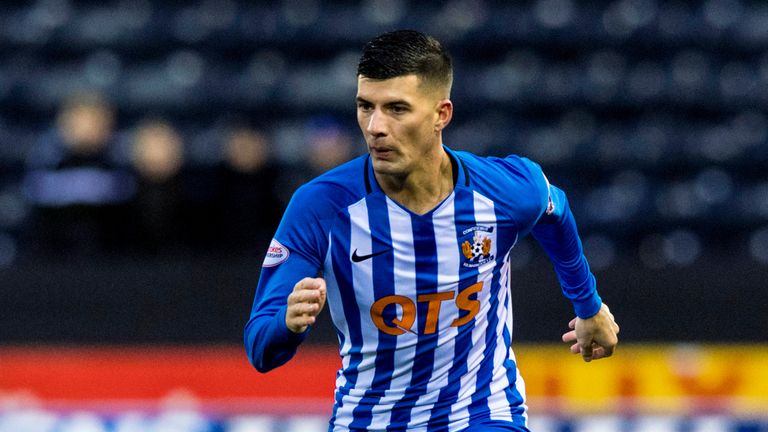 "The referee made the decision, nothing to do with Rangers, nothing to do with the Rangers players. Jermain tried to bounce back up, didn't appeal for a penalty."
Second-placed Rangers return to action against third-placed Aberdeen on Wednesday evening, live on Sky Sports, with Gerrard's side attempting to close a six-point deficit to Scottish Premiership leaders Celtic.


Gerrard confirmed a late decision will be made over the fitness of Connor Goldson, as the defender tries to overcome a foot issue in time for the Pittodrie encounter.