Hakeem Al-Araibi to be released by Thailand court
Last Updated: 11/02/19 1:22pm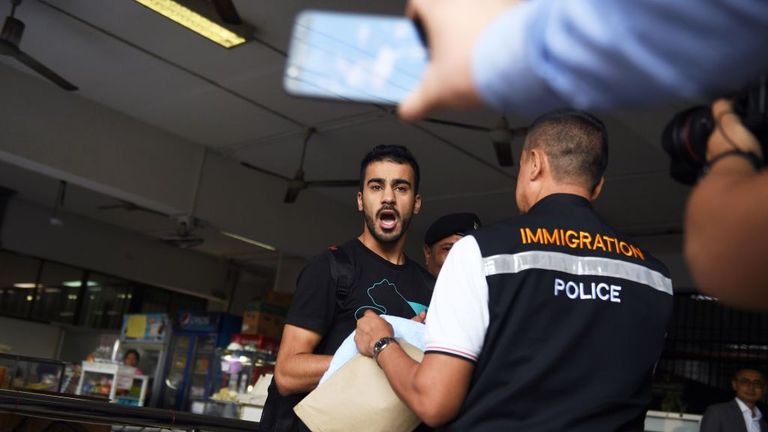 A Thai court has ordered the release of refugee footballer Hakeem Al-Araibi after prosecutors said they were no longer seeking his extradition to Bahrain.
Al-Araibi, a refugee who lives and plays for Melbourne-based Pascoe Vale in Australia, has been held in Thailand since November at the request of Bahrain after being arrested in Bangkok while on honeymoon.
But Chatchom Akapin, an official in the Thai Attorney-General's office, says Al-Araibi will now be freed.
"The court will now issue an order to release Mr Hakeem from jail today," said Chatchom.
Many wonderful people stepped forward to help Hakeem. They all deserve to be in front of camera now, not only me. I can't list them, but will thank each of them in time. My thoughts are with Hakeem's wife. Her nightmare will shortly be at an end. Our prayers answered #Hakeemhome

— Craig Foster (@Craig_Foster) February 11, 2019
"There are no grounds to hold him anymore. It is his right to decide where he will go next. He is a free man."
Speaking to reporters in Canberra, Australian Prime Minister Scott Morrison added: "As Prime Minister, I'm pleased Hakeem is coming home and I'll be pleased to see him at home when that occurs.
"But until that happens, we will continue to work this process as you would expect us to, not taking anything for granted and doing so in a way that is deeply appreciative and respectful to the Thai Government."
Activists praised Monday's developments.
"This is a huge victory for the human rights movement in Bahrain, Thailand and Australia and even the whole world," said Sayed Alwadaei, director of advocacy at the Bahrain Institute for Rights and Democracy.
"Hakeem's ordeal ended after 70 days when there was a clear public stance and solidarity movement."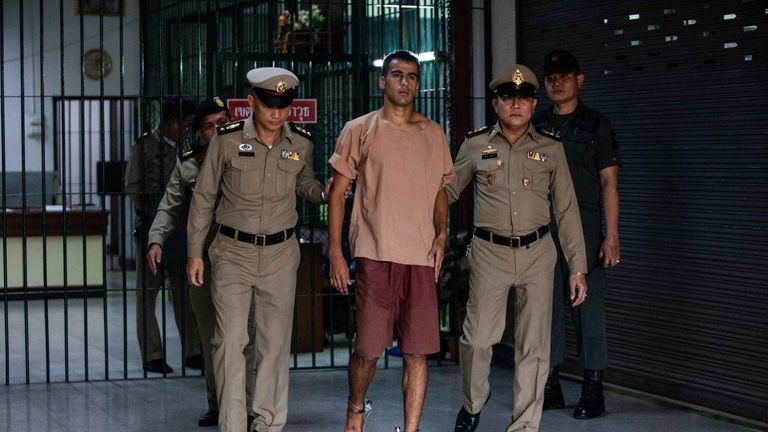 The detention of Araibi, who appeared at a court hearing in shackles last week, drew international criticism, with Australian authorities and fellow footballers urging Thailand to release him. Bahrain has since withdrawn its request for Al-Araibi's extradition.
Bahrain wanted its former national team player to return and serve a ten-year prison sentence that was handed down in absentia, after he was accused of vandalising a police station.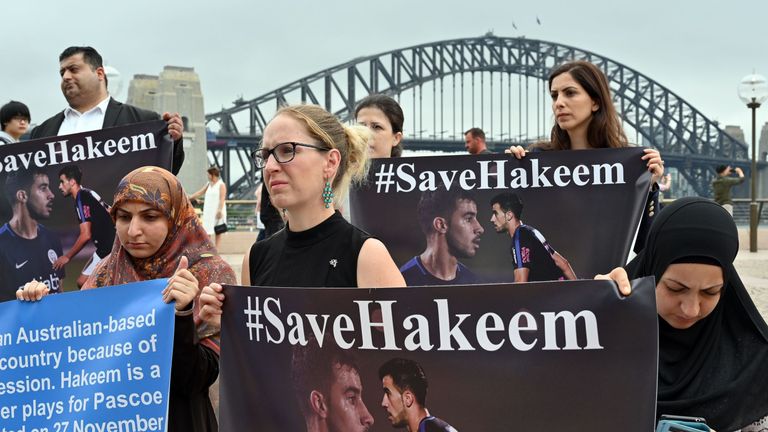 Al-Araibi has always maintained his innocence, insisting he fled his home country due to political repression and fears he will face torture if sent back.
He left Bahrain for Australia in 2014, which granted him political asylum in 2017.