Pep Guardiola: Manchester City manager's closest title races with Barcelona assessed
Guardiola's closest title races came in La Liga where he experienced success and failure
Last Updated: 14/02/19 10:58am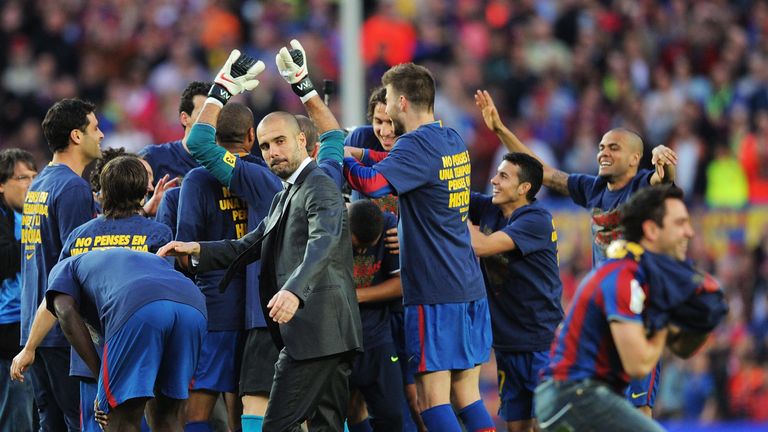 Pep Guardiola has won titles in England, Germany and Spain comfortably – but he's also been involved in close battles, as his Manchester City side are with Liverpool this season.
We take a look at how he has fared in those duels…
Barca's late rally - 09/10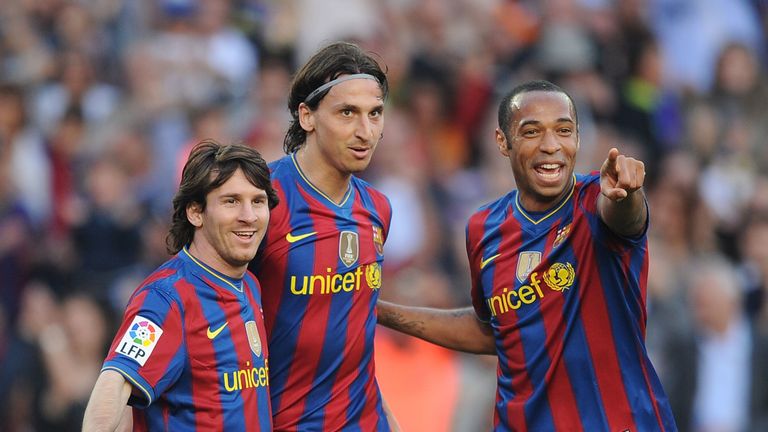 The 2009/10 season was a memorable one for Barcelona. With a formidable front three of Lionel Messi, Zlatan Ibrahimovic and Thierry Henry, the Catalan side won the Super Cup, Club World Cup and Spanish Super Cup alongside the second La Liga title of Guardiola's tenure.
But their league campaign was not straightforward. Despite leading the Spanish title race for the first 20 out of 24 gameweeks, Real Madrid were breathing down their neck and leapfrogged their fierce rivals into first with eight games left of the season to play.
Madrid, who were managed by Manuel Pellegrini for the single season, maintained a ferocious tempo with Gonzalo Higuain and Cristiano Ronaldo enjoying prolific campaigns.
But the race swung back in Guardiola's favour when Pedro and Messi scored in a tense 2-0 win at the Bernabeu on April 10 to put Barcelona three points clear at the top.
Guardiola's side did not look back after that and went on to win seven of their last eight league matches, finishing the campaign on 99 points with a +74 goal difference.
Winning with tiki-taka- 10/11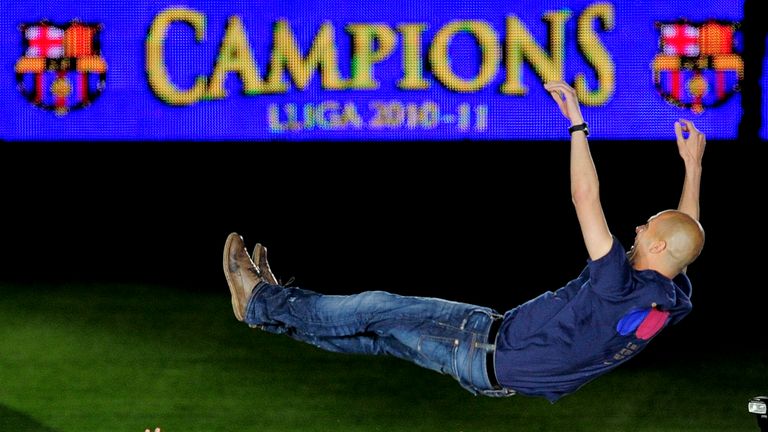 Guardiola won his third successive La Liga title in the 10/11 season with the Barcelona squad that Sir Alex Ferguson described as the best he had ever faced following Manchester United's 3-1 defeat to them in the Champions League final.
It was another campaign where Real Madrid would not accept playing second fiddle without a fight, with Jose Mourinho on the hunt for his first Spanish league title in his debut season.
Barcelona started slowly with a surprise 2-0 defeat to Hercules on matchday two which saw Madrid take the early initiative until, once again, an El Clasico greatly altered the course of the title race.
Guardiola's side humiliated Mourinho in his first Clasico on November 29 as goals from David Villa (2), Xavi, Pedro and Jeffren sealed a 5-0 victory which lifted Barca into first.
The emphatic victory at the Nou Camp jumpstarted a Barcelona season that was defined by Guardiola's 'tiki-taka' brand of football. His team went on to accumulate 62 out of a possible 75 points to lift their 21st La Liga title - finishing four points clear of Real.
Losing out to Mourinho - 11/12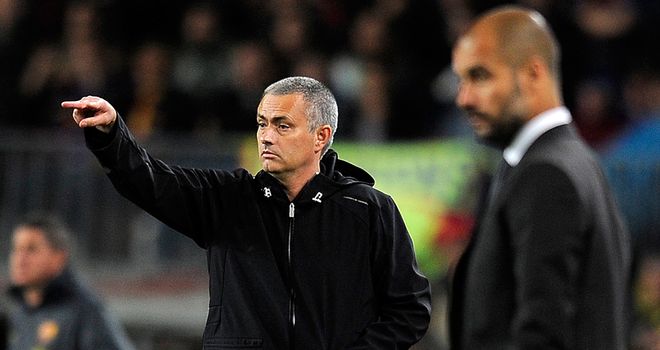 Barcelona scooped up the Copa del Rey, Super Cup, Club World Cup and the Spanish Super Cup in the 2011/12 season, but the Champions League and La Liga eluded Guardiola.
Cesc Fabregas and Alexis Sanchez were the headline signings, with no first-team departures, as Guardiola went looking for a third successive La Liga title. But Mourinho's Madrid, with a red-hot Ronaldo, were simply relentless as the Galacticos finished the season on 100 points.
Barcelona struggled away from the Nou Camp. Disappointing draws against Real Sociedad, Valencia and Athletic Bilbao in the early part of the season meant Barcelona were only in first place for two weeks in October.
A shock 3-2 loss at Osasuna on February 11 saw Madrid extend their lead from seven points to ten which, ultimately, Barca could not claw back.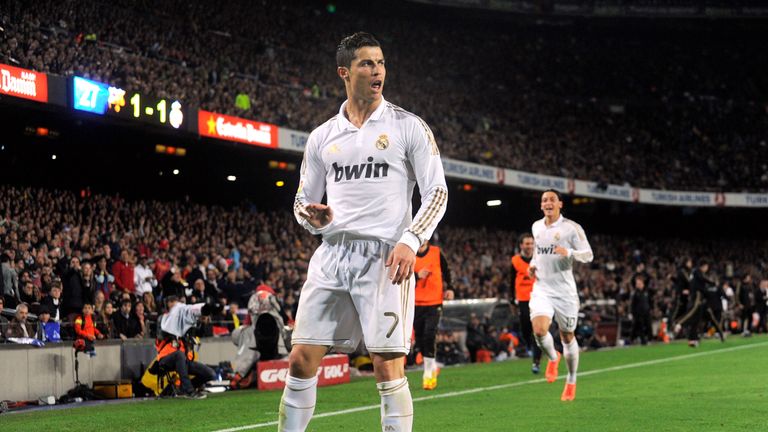 Barcelona reduced the gap to four points heading into the second El Clasico of the season on April 21, but Mourinho successfully masterminded a pragmatic 2-1 victory at the Nou Camp. Ronaldo's dramatic 85th-minute winner inflicted Barcelona's first home defeat in 55 games.
Real won their remaining four league matches to lift their first La Liga title since 2008, shortly before Guardiola stepped down as manager.