Marco Amelia interview: Gonzalo Higuain can star for Maurizio Sarri at Chelsea
Ex-Chelsea back-up goalkeeper won the World Cup with Italy in 2006
By Paul Gilmour
Last Updated: 13/02/19 5:52am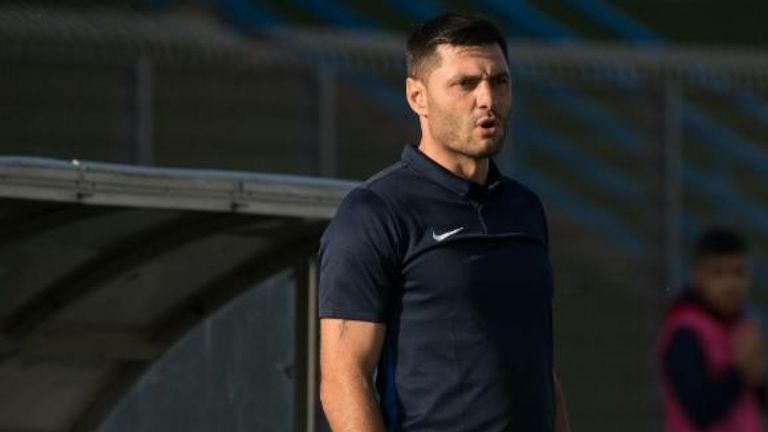 Former Chelsea goalkeeper Marco Amelia has played under some of the game's great coaches and even won the World Cup. Paul Gilmour caught up with the Italian to find out how his coaching career is going and why he is backing Gonzalo Higuain to fire in the goals for Maurizio Sarri.
About 16 miles southeast of Rome, in the small town of Rocca Priora, a World Cup winner who has played under Jose Mourinho, Marcello Lippi, Fabio Capello, Max Allegri and Guus Hiddink is preparing his Lupa Roma team for their Serie D match against Castiadas.
Marco Amelia may never have played a game for Chelsea but having made his Champions League debut for Milan at the Bernabeu facing Cristiano Ronaldo, Xabi Alonso, Mesut Ozil and Angel Di Maria before winning a Scudetto, his experience is serving him well as he embarks on a career in management.
"I played with some of the best players of my generation: Ibrahimovic, Ronaldinho, Hazard, Pirlo, Buffon, Cannavaro, Nesta, Terry and many others," Amelia tells Sky Sports News.
"I like clever players. The ideal player must be able to make the best decisions as quickly as possible. My philosophy is not to train a scheme or module, but to teach an attitude and the ability to develop game concepts."
Amelia arrived in west London in October 2015 after sending an opportunistic message to a member of Jose Mourinho's coaching staff offering his services following an injury to Thibaut Courtois.
Mourinho was enduring a turbulent spell following an early season row with club doctor Eva Carneiro, reports of player unrest, and the team slipping down the league table.
"I never saw these problems. Mou always wanted to motivate the players after the team won so many titles. For me it was a normal situation, nothing strange for a football team.
"They won the Premier League a few months earlier, it was a winning group so it was a difficult task to keep the motivations at a top level. But the group was with Jose, no doubt about it, even if tabloid rumours told different things.
"When the players read the news of quarrels in the locker room, of contrasts with the manager, we wondered who put those absurd voices around.
"I was very happy to work with Jose and his staff in that amazing club. It was an unforgettable experience, as a man and as a footballer."
In total Amelia made the bench eight times, including trips to Anfield, White Hart Lane and two visits to Stoke, and was also named as a substitute for the 'Battle of the Bridge' as Eden Hazard ended Tottenham's title hopes - leaving the Italian acting as peacemaker.
"It was a very tough game. They beat us up throughout the game, often on purpose," Amelia recalls.
"After Hazard's equaliser they got even worse, and angry. At the final whistle I ran towards the tunnel to calm down the situation!"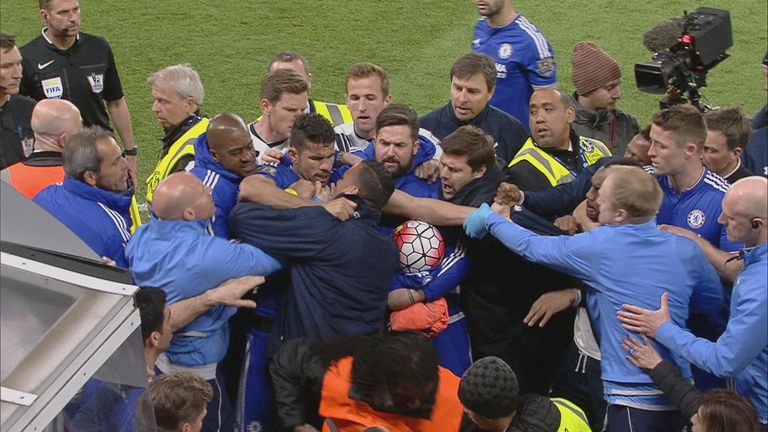 Amelia continues to keep in touch with the friends he made at Chelsea and has been taking a keen interest in how Maurizio Sarri and Gonzalo Higuain are progressing at the club.
"Higuain is a top striker and he can play very well because Maurizio knows him and will make him perform at his best like he did at Napoli. I don't know why [it didn't work out at Milan]. Perhaps he was not the right man at the right time in the right place. Everybody thought he would have scored a lot of goals but football is strange sometimes.
"Maurizio is a clever manager. He came after successful managers like Mourinho and [Antonio] Conte so it's not an easy task, but I hope for Chelsea he can reach the best possible result. Blues fans always deserve to win for their passion and love for the team."
The stand-out experience of Amelia's career was being chosen to represent his country at the 2006 World Cup, providing competition for Gianluigi Buffon.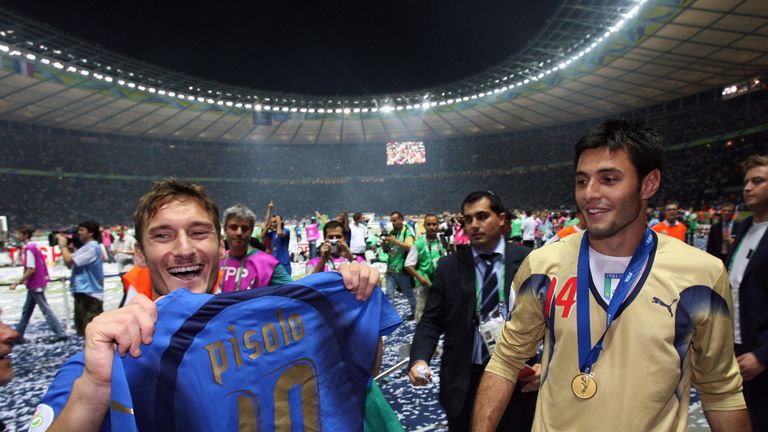 The Italians won the tournament despite the build-up being overshadowed by the Serie A match-fixing scandal.
"Lippi acted like a great psychologist with us and we never thought about that scandal, we focused on our goal, forgetting all the controversy that broke out in Italy.
"The dream of every child who starts playing soccer is to raise the World Cup. Being part of that group of extraordinary champions was an adventure that will remain forever in the history of football."
The final was also memorable for Zinedine Zidane headbutting Italy centre-back Marco Materazzi.
"A World Cup final is the highest moment for a player, with a lot of emotions and pressures," Amelia explains.
"I think Zizou made a big mistake, but it's impossible to joke about it as we respect both Zidane and Materazzi. That was a delicate situation with personal involvements."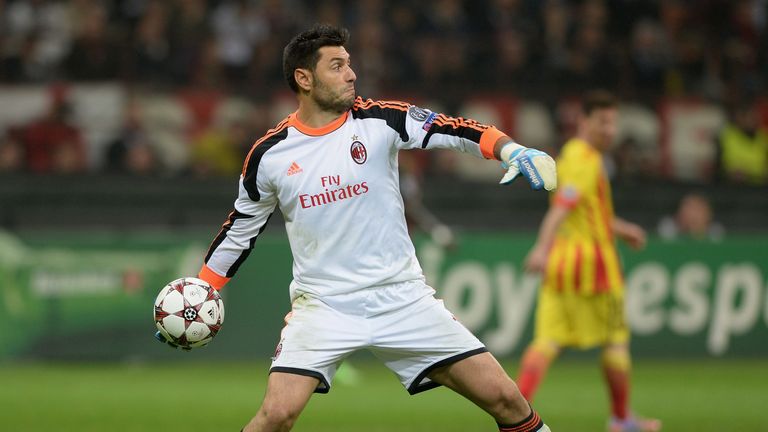 After making over 150 appearances for Livorno, it was when Allegri decided to put Amelia on the bench at Milan that he first began to think as a coach, observing everything from the dugout.
He took his coaching badges with fellow World Cup winners Mauro Camoranesi and Luca Toni and it's clear where he sees his future.
"Yes, it's my dream [to manage in the Premier League]. It is the best league in the world with a fantastic atmosphere, huge crowds, first class stadiums and training centres. I saw the league with my own eyes at Chelsea, so I'm preparing to be ready for it one day."
Back in Serie D, Lupa Roma beat their relegation rivals 2-0. Amelia, in his first season as a head coach, is observing and learning all over again.