Paul Pogba, Neymar, David Beckham and more react to Notre Dame fire on social media
Last Updated: 16/04/19 3:39pm
Paul Pogba and Neymar are among the footballers who have been reacting on social media to the fire at Notre Dame cathedral.
The blaze at the Paris landmark started on Monday and destroyed much of the 800-year-old cathedral although fire-fighters were able to save the two towers.
Manchester United midfielder Paul Pogba posted a shot of the cathedral and a broken heart emoji on his Instagram account.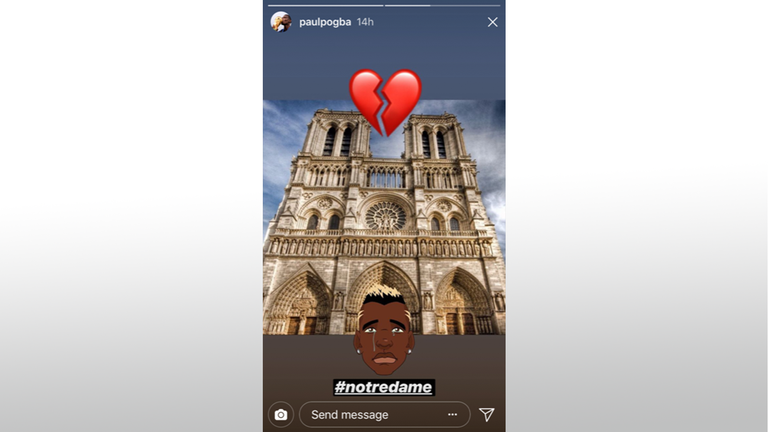 Arsenal striker Alexandre Lacazette also used emojis and a picture of the blaze to express his sorrow.
Paris Saint-Germain star Neymar used a sketch of Disney's Hunchback of Notre Dame to express his dismay on his Twitter account.
World Cup winner and PSG forward Kylian Mbappe also took to social media
David Beckham, who played for PSG, also posted a message of sympathy on his Instagram account.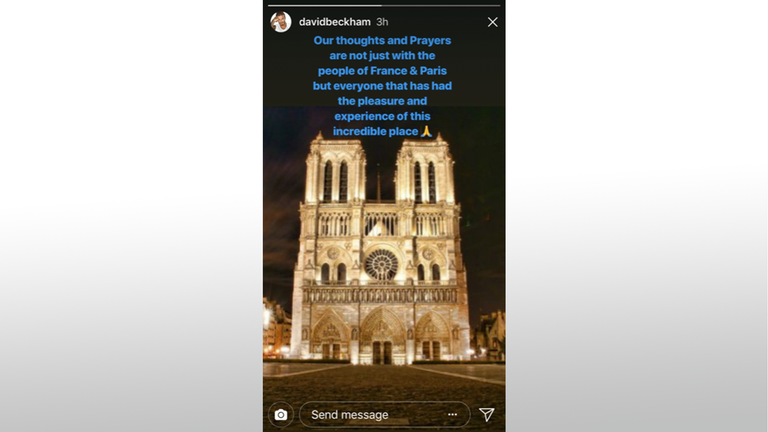 Didier Drogba, who played in France for Le Mans and Marseille before signing for Chelsea, also posted his feelings on Twitter.
Paris Saint-Germain released a statement pledging their long-term support for the cathedral's reconstruction: "The club has already started to bring together all its key stakeholders, main partners and huge community of fans both in Paris and abroad, aiming to start or participate in a series of initiatives such as fundraising events that will be part of the tremendous campaign to rebuild the cathedral in the following years."
France's Professional Football League has promised financial assistance to help rebuild the cathedral.
Speaking to L'Equipe LFP President Nathalie Boy De La Tour said: "The world of [French] football will mobilise to help financially rebuild this cathedral which is part of our heritage"
"This is a help that we will co-ordinate with all players in football. We will be in solidarity in this drama that affects us all. It touched us a lot."