Unai Emery says Arsenal must only focus on the present after recent losses
Watch Leicester vs Arsenal from 11am live on Sky Sports Premier League; Kick-off at 12pm
By Husmukh Kerai
Last Updated: 26/04/19 2:34pm
Arsenal manager Unai Emery insists his players can only concentrate on the present and must avoid looking in the past or future after their recent league defeats.
Arsenal's hopes of finishing in the Premier League's top four were damaged by back-to-back Premier League defeats at home to Crystal Palace and away to Wolves over the past week.
Emery has told his players to wipe the slate clean and avoid dwelling on previous results ahead of their match against Leicester City on Sunday, live on Sky Sports Premier League.
"It's about every game and every match," Emery said.
"We can think about the season generally. We lost the last two matches but our focus has to be on the present, next Sunday."
"If we think negative after the last two matches, we can't think positive before Watford and Napoli. Each match is a new history, each match is a new test.
"Being positive and recovering our confidence in our players, in our work, we need this to be ready for the next match.
"The first idea for us is to recover our confidence. Each minute, hour, day and week we are working and training for a big performance to take the three points."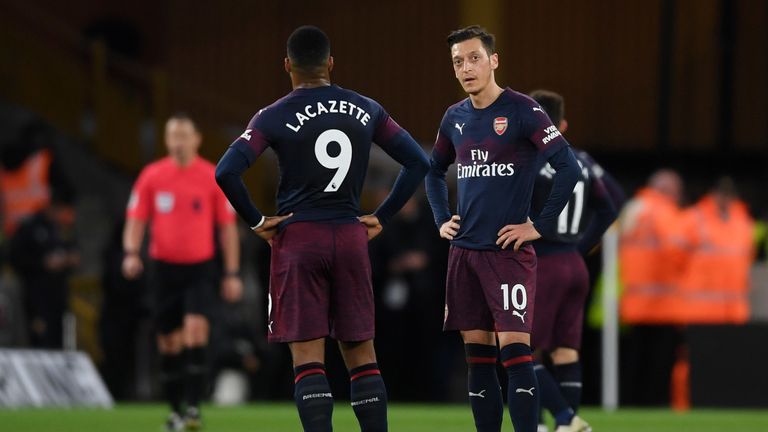 Emery, once again, rejected criticism of Arsenal's mentality away from home, insisting there is no underlying psychological issue behind the Gunners dismal away record of just six wins so far this season.
"I don't want to speak about the last match we lost," he said.
"I don't want to speak about the victory in Cardiff or Napoli, I only want to speak about the next match and prepare to work for that.
"I don't want to give too much or too little information, only enough for them to be able to play.
"I can answer the question again the same, maybe I'll change my words."
The Spaniard praised the work Brendan Rodgers has done since taking over at the King Power Stadium and believes the Foxes will be a good test to measure his team against.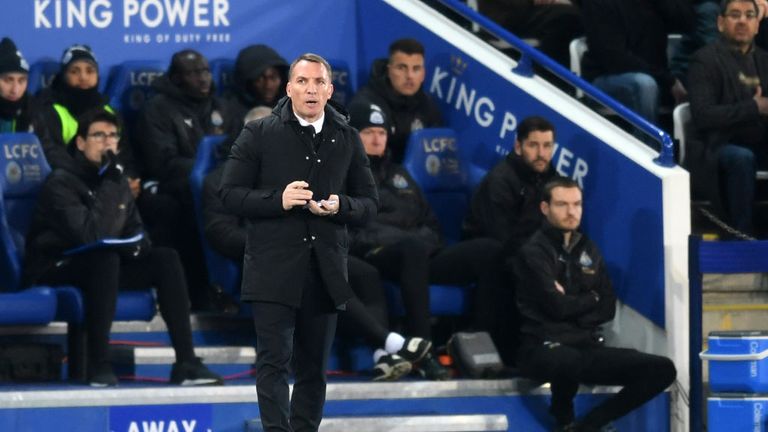 "They changed their coach and this coach has given them a new idea, a new energy and a new style. He hasn't changed the players a lot but used a different system," Emery said of Rodgers.
"He is doing important things in the set-pieces. They feel good now with confidence. They have good individual players with good combinations.
"We need to test our moment against them. We have to think optimistic."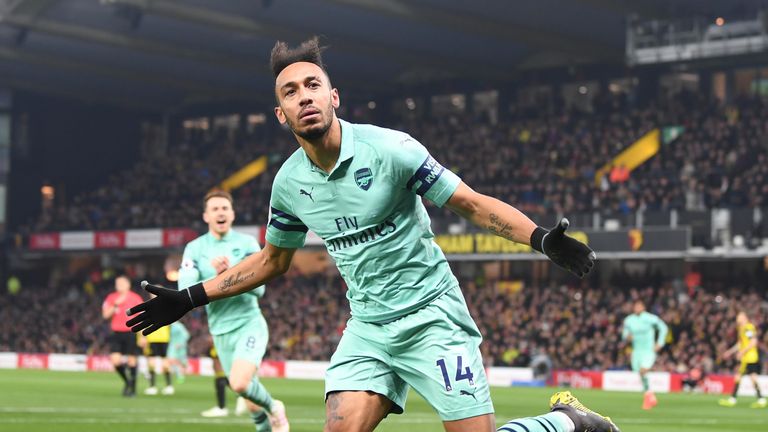 Emery says Arsenal will wait on how Pierre-Emerick Aubameyang fares in training on Saturday before making a call on whether he can feature against the Foxes on Sunday.
"He trained today and if he can train tomorrow he may be fit enough for Sunday. Normally it is a possibility," he added.