An angry Neymar appeared to lash out at a fan after Paris St Germain's shock defeat to Rennes in the Coupe de France final on Saturday.
As the Brazilian star made his way up the stairs of the Stade de France to receive his runners-up medal, he appeared to push away a phone being used to film him.
Neymar then exchanged words with the owner of the phone before appearing to strike him in the face. The man stepped back but did not appear to be hurt.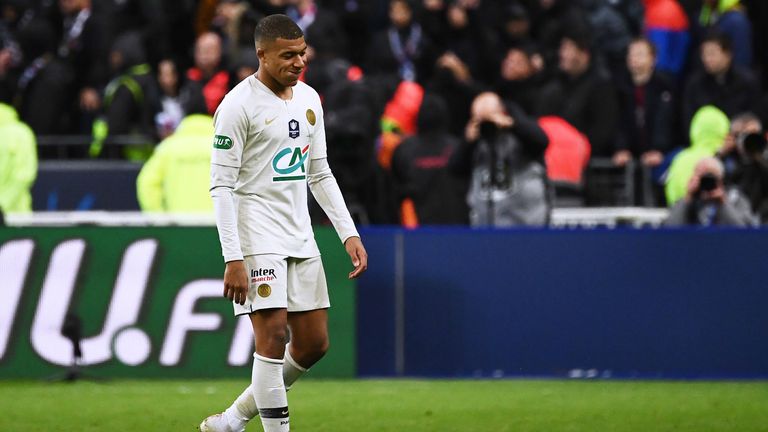 Dani Alves and Neymar had given PSG a two-goal lead but Presnel Kimpembe's own goal and Mexer's header either side of the interval levelled the match at 2-2 and led to extra time.
Kylian Mbappe saw red just before the end and after a perfect 10 penalties from the designated takers, Ismaila Sarr put Rennes 6-5 up and Christopher Nkunku blazed over to hand Rennes the trophy.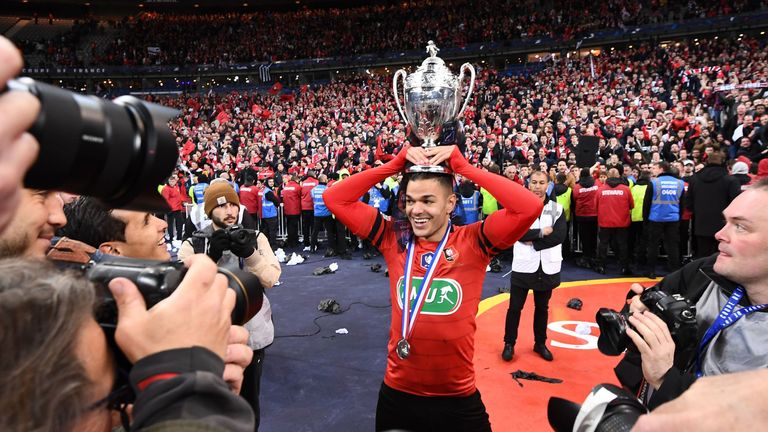 Neymar was critical of the younger players in PSG's squad after the loss.
"We need to be more man inside the locker room. More united, everyone needs to run. What I see there is a lot of youth that looks a bit lost," Neymar said.
"There is more mouth than ears. They need to listen more than they talk. Sometimes an experienced player says something and they do not care, or the manager says something and they do not care.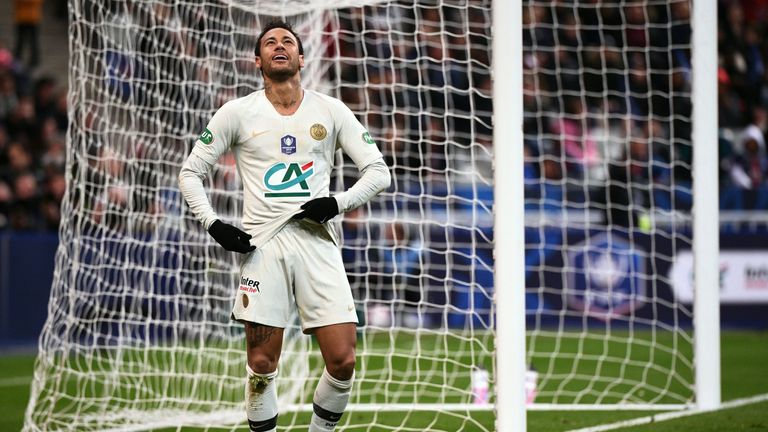 "So this is a team that won't go very far, this team will have no luck in the end. This team will always lack in that. We need to be more intelligent, they (the young players) more than us because we (the older players) are more experienced.
"They need to have more respect, they need to listen more. When I got promoted I always listened and respected the old ones. I think they need to follow that path too."
It is not the first time this season Neymar has shown his anger following a PSG loss.
On Friday, Neymar was given a three-game ban in next season's Champions League for an offensive Instagram post after PSG's defeat to Manchester United.