Unai Emery sent Valencia player to sleep, says Dani Parejo
Emery is a "very good coach who's done incredible things", says Parejo, ahead of Thursday's Europa League semi-final vs Arsenal
By Zinny Boswell
Last Updated: 09/05/19 10:17pm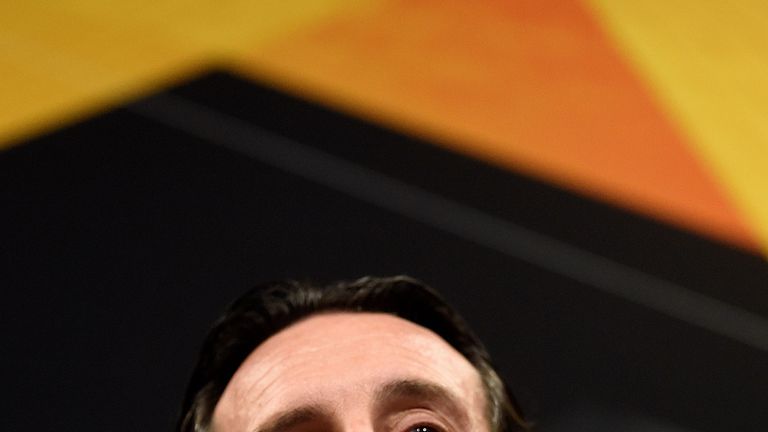 Dani Parejo says "heavy-going" Unai Emery sent one of his Valencia team-mates to sleep during a 25-minute meeting while in charge at the club.
Emery, the Arsenal head coach, signed Parejo for Valencia in 2011 and is described by the midfielder, who had an unsuccessful loan stint at QPR in 2008, as a "very good coach who's done incredible things".
Ahead of Thursday's Europa League semi-final second leg against Arsenal in Spain, Valencia captain Parejo recalled what life is like working under Emery in an interview with the Guardian.
He said: "They say coaches are a little different, and he's a perfectionist: there's a lot of work, a lot of videos, talks, and it's true players can get tired of it, that he's a bit pesado, heavy-going.
"When you get an outline of the opponents it helps, of course, but a footballer's attention - anybody's attention - can wane if it goes on for 20, 25 minutes.
"Miguel Brito fell asleep during a talk one day."