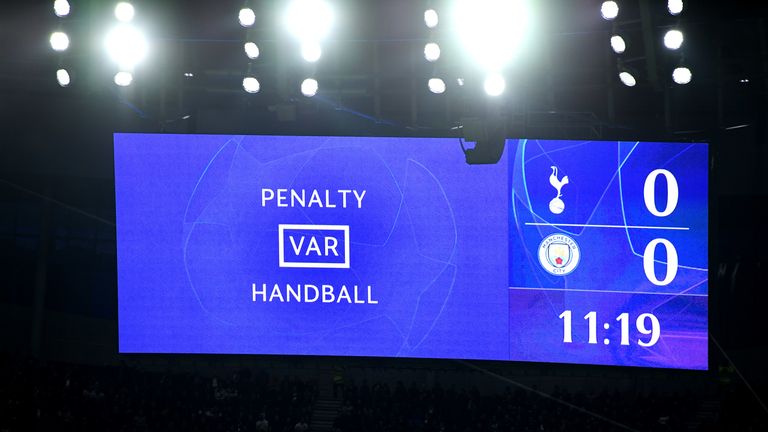 Premier League players may be shown a yellow card next season if they gesture for a referee to check a decision with VAR, Sky Sports understand.
Referees will be encouraged to show common sense early in the season as players adapt to the new technology, which will be introduced for the first time for all Premier League games.
All managers and Premier League squads will be visited by PGMOL officials over the summer, to warn them about their conduct.
Referees will stress VAR officials will be monitoring the game constantly, so there is no need for players to call for a review.
If a player mimics the outline of a TV screen with their hands, they are likely to be booked, but much will depend on the manner and body language of the player at the time.
However, the new advice does not constitute a new rule - it comes under existing FA laws on dissent, whereby any show of aggression or overt questioning of a referees decision will result in a yellow card.