Frank Lampard has been confirmed as the new manager of Chelsea, but what is the job that faces him?
If Lampard is to succeed, he must first address the problems that his predecessor Maurizio Sarri faced at Stamford Bridge while also adapting to life managing an elite club that is used to winning trophies.
Here, we look at the new man's in-tray…
Implement a new style of play
When Maurizio Sarri walked through the door at Stamford Bridge, "fun" was the buzzword from the Italian.
After the volatile nature of Antonio Conte that came with an intensity that restricted some of the more creative talents in the Chelsea dressing room, the promise of watching a Napoli-like style with aggressive, attacking football excited the fanbase.
An early winning run helped to secure third place in the Premier League, and a Europa League success was achieved, but Sarri never really managed to get his message across to his new group of players. The pace of the football was slow, the decision to dictate the game through Jorginho rarely inspired, and the rigidness of his tactics frustrated the locals. Eden Hazard aside, not many of the Chelsea squad can categorically say they hit optimum levels of performance under Sarri.
That will be a key criteria of Lampard's remit; making sure Chelsea get every ounce of ability of their young squad next season. Patience will be required, but judging on Lampard's style of play at Derby, Chelsea fans may get more excitement for their money than what was served up by Sarri.
Lampard favoured a 4-3-2-1 system in the Sky Bet Championship that had lots of emphasis on quick attacking transitions through the midfield area to allow Harry Wilson and Mason Mount to get into space or to create triangles in and around the box. The width came from the full-backs with both the two attacking players playing off the striker moving inside. Lampard - much like his playing days - is all about possession with purpose and creating opportunities for his creative players to shine. He encourages his forward players to press with a purpose in order to recover the ball in dangerous areas.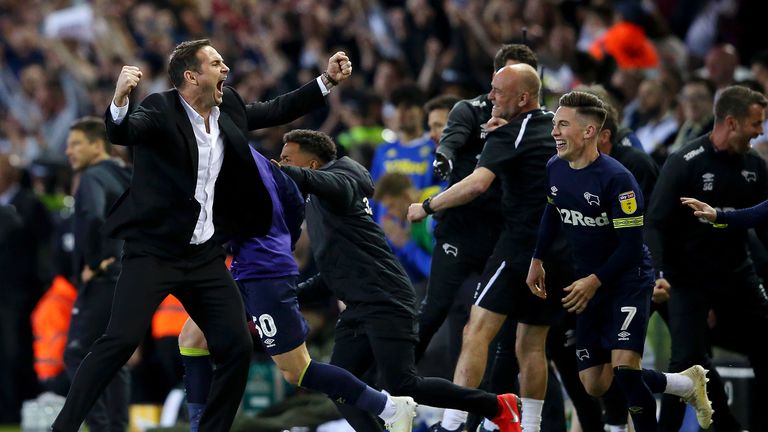 Lampard has shown he's capable of communicating his philosophy across to a group of players - something that Sarri never really achieved.
In his first season in the job, Lampard, without the budget of much of his Championship rivals, implemented his style all over a Derby side that was only 90 minutes away from promotion.
There were times in Derby's play-off final against Aston Villa where Lampard looked to the skies as one his players picked the wrong pass or touch. Perhaps with a better quality of player, his fluid, passing style will actually allow this type of football to flourish at the top level.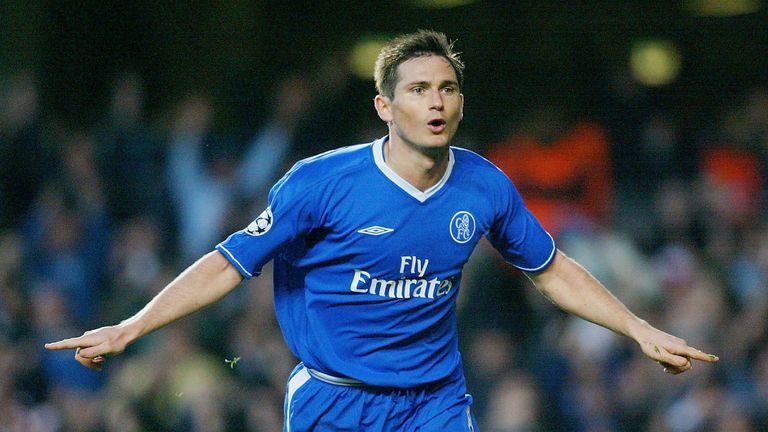 Prove himself
They say never go back. Is this a dangerous move for Lampard?
No matter what he achieved as a player, one of his first jobs will be to convince the doubters that he is capable of leading an elite group of players and the problems that came with it. He will need to learn very quickly about how to deal with a dressing room packed with top talent and a fair bit of ego. The dynamic will be severely different to Derby, where many of the players will have had instant respect for a player that won it all at club level.
Chelsea's all-time record goalscorer has only spent one year in a managerial role, where the relationship he has to command from his new players is hugely different to one of a senior pro in the dressing room. Can he gain that respect? Will his players buy into his methods?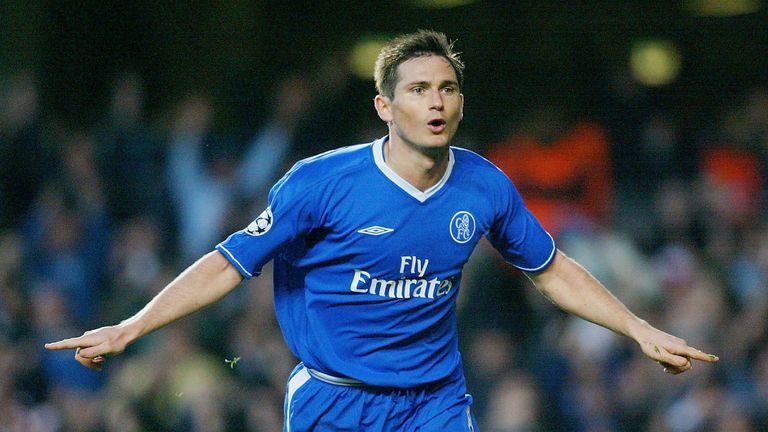 Inexperience can hinder a manager at this level, but Lampard can take hope from Zinedine Zidane and Pep Guardiola, who flourished in the positive environment gained from appointing a club legend to the manager role.
However, it's worth pointing out that Zidane and Guardiola both were thrust into clubs already dominating the domestic scene, while Chelsea have an ageing squad, a transfer ban to deal with, and a complete change of strategy to implement.
Lampard has a big rebuilding job on during a time of transition at Stamford Bridge.
A fast start with points on the board will do him a world of good.
How to replace Hazard?
Yes, a virtually impossible task.
A genuine world-class talent has jumped ship, leaving a gaping hole of goals and assists for Lampard to replace. No Premier League player was involved in more goals last season (30), triggering the word "genius" to be used about his contribution by the departing Sarri.
As Sky Sports' Adam Bate notes in his feature regarding Hazard's legacy, during these past seven seasons, only three players - all out-and-out strikers - have scored more Premier League goals, and only two players - both out-and-out playmakers - have provided more assists.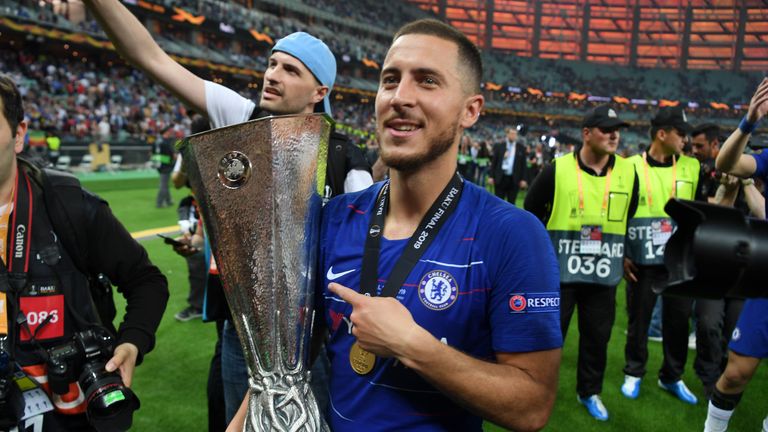 The departure of a 'Galactico' from the Premier League isn't a new phenomenon. Cristiano Ronaldo left Manchester United for Real Madrid in 2009, while Gareth Bale departed Tottenham for Spain in 2013. Both were absolutely instrumental for their Premier League clubs, and history suggests the first season without a world-class talent like Ronaldo and Bale produces a drop in team performance level.
After winning the Premier League and finishing runners-up in the Champions League with Ronaldo, his departure did see Wayne Rooney blossom, but overall United had an underwhelming season in terms of trophies. They finished runners-up to Chelsea in the league and were knocked out of the Champions League in the quarter-finals by Bayern Munich.
Without Bale, Tottenham had a very sticky start to the next campaign, which saw André Villas-Boas sacked in December.
Lampard will have to look in-house for a solution. Willian and Pedro are full of talent, but the new boss will need to light quite a fire underneath both to get them to hit Hazard's numbers. The newly-arrived Christian Pulisic is a younger alternative, and then there's Callum Hudson-Odoi. The England international is dripping with potential but will be missing until Christmas after rupturing his Achilles.
Put faith in youth
Despite appealing against Fifa's punishment to the Court of Arbitration for Sport, Chelsea look likely to be slapped with a transfer ban for two windows.
There could be stormy waters ahead, especially with the loss of Hazard, but looking at their recruitment over the past few years, boarding up the entrance for new signings might be a blessing in disguise.
The ineffective Tiemoue Bakayoko, Alvaro Morata, and Danny Drinkwater cost the club £135m in transfer fees, but, possibly more importantly, blocked a potential pathway for youth players to burst into the first-team.
That academy talent may now get a chance with Tammy Abraham, Reece James, Mount, and Fikayo Tomori all likely to involved next season.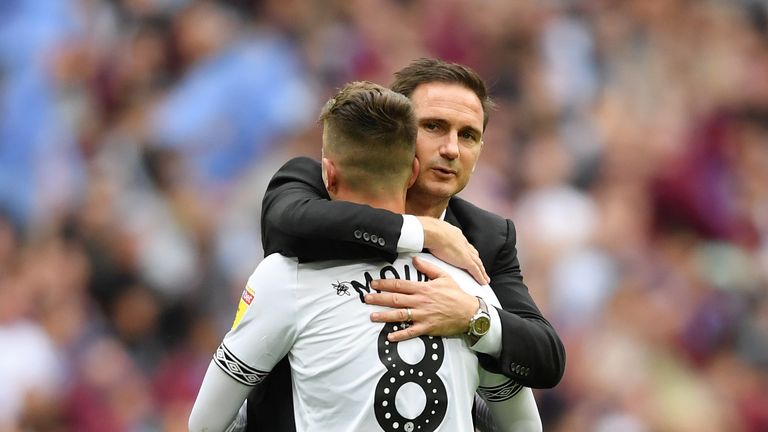 Lampard proved his ability with young players at Derby where he gave huge responsibility to Mount and Tomori, while his assistant Jody Morris worked in the youth set-up at Chelsea for five years.
If he and Morris can continue to keep Chelsea competitive in the top six, and facilitate this transitional period while progressing the glut of young talent at his disposal, then this could turn out to be a savvy long-term appointment for the Blues.
A fascinating few months lie ahead.
Will Lampard be a success at Chelsea? If reading on skysports.com, comment below to get involved in the debate, but please adhere to our House Rules. If you wish to report any comment, simply click on the down arrow next to the offending comment and click 'Report'.