Raheem Sterling says more black people need to hold positions of power in football
Sterling: "It's not just taking the knee, it is about giving people the chance they deserve"
Last Updated: 09/06/20 1:20pm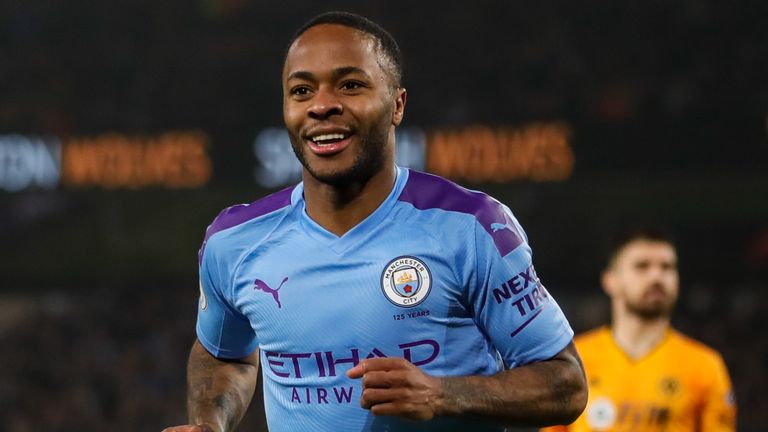 Raheem Sterling has called for English football to address the lack of black representation in positions of power.
The Manchester City and England forward made the comments during an appearance on the BBC programme Newsnight, in the wake of anti-racism protests across the world.
Advance clips had shown the 25-year-old offering his support to those who have taken to the streets in the aftermath of the death of George Floyd, an unarmed black man, in police custody in Minneapolis last month.
But in the full interview, Sterling discussed matters closer to home, lamenting the disparity between the number of high-profile BAME players and the shortage of those who then go on to land significant managerial, coaching or administrative jobs.
Sterling said: "This is a time to speak on these subjects, speak on injustice, especially in my field.
"There's something like 500 players in the Premier League and a third of them are black, and we have no representation of us in the hierarchy, no representation of us in the coaching staffs.
"There's not a lot of faces that we can relate to and have conversations with.
"With these protests that are going on it's all well and good just talking, but it's time that we need to have conversations, to be able to spark debates.
"But at the same time, it's coming together and finding a solution to be able to spark change, because we can talk as much as we want about changing and putting people, black people, in these positions that I do feel they should be in.
"I'll give a perfect one. There's [Rangers manager] Steven Gerrard, your [Chelsea manager] Frank Lampards, you have your Sol Campbells and you have your Ashley Coles.
"All had great careers, all played for England.
"At the same time, they've all respectfully done their coaching badges to coach at the highest level, and the two that haven't been given the right opportunities are the two black former players.
"I feel like that's what's lacking here.
"It's not just taking the knee [the movement started by NFL quarterback Colin Kaepernick], it is about giving people the chance they deserve."
Sterling also suggested a more diverse mix is needed in the corridors of power.
Asked what would represent success for the change movement, he said: "When I can have someone from a black background, for me to go to in the FA with a problem I have within the club.
"These will be the times that I know that change is happening."
Sterling's backing for peaceful protests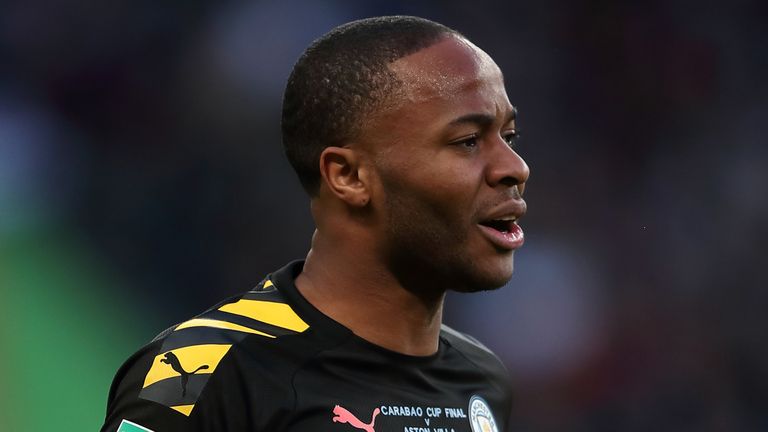 Sterling also gave his backing to the anti-racism protests gripping the world in the wake of Floyd's death and said he believes now is the time for the talking to develop into real change in sport and wider society.
"I know this might sound a little bit cheesy but the only disease right now is the racism that we are fighting," he told the programme.
"This is the most important thing at this moment in time because this is something that is happening for years and years. Just like the pandemic, we want to find a solution to stop it.
"At the same time, this is what all these protesters are doing. They are trying to find a solution and a way to stop the injustice they are seeing, and they are fighting for their cause.
"As long as they are doing it peacefully and safely and not hurting anybody and not breaking into any stores, they continue to protest in this peaceful way.
"There's only so much communities and other backgrounds can take - especially black people.
"It's been going on for hundreds of years and people are tired and people are ready for change.
"This is something that needs more than just talking. We need to actually implement change and highlight the places that do need changes.
"But this is something that I myself will continue to do, and spark these debates and get people in my industry looking at themselves and thinking what they can do to give people an equal chance in this country."