West Ham are in the hunt for Champions League football - and joining Europe's elite next season could have a big bearing on the futures of several key figures at the London Stadium.
David Moyes' high-flying side head to Newcastle on Saturday, live on Sky Sports, looking to consolidate fourth place in the Premier League as the 2020/21 campaign edges closer to its conclusion.
What's been the key to the Hammers' stellar campaign? What are their chances of signing Jesse Lingard on a permanent deal? Can they keep warding suitors off Declan Rice?
Sky Sports News reporter Kaveh Solhekol joined skysports.com's Kate Burlaga on the latest Pitch to Post weekend preview podcast to provide the lowdown from the London Stadium.
Subscribe on:
The Lingard latest - who holds the cards?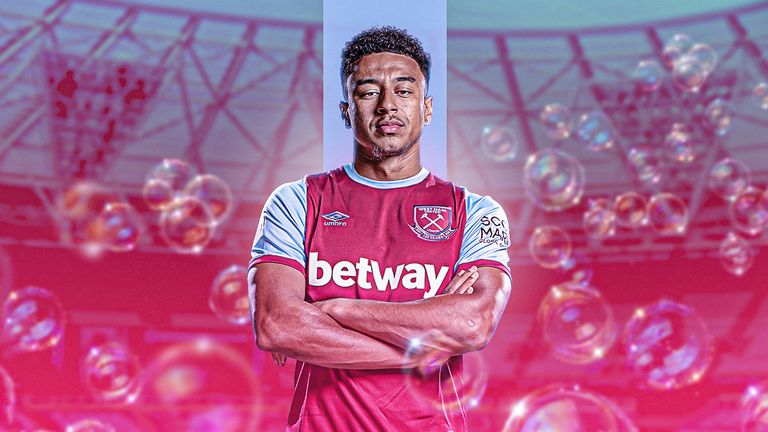 Sky Sports News' Kaveh Solhekol on the Pitch to Post podcast:
"West Ham would prefer there wasn't a bidding war this summer but Lingard has just been playing so well, there are lots of other clubs interested in signing him and there's still the possibility he may go back to Manchester United and sign a new contract.
"His contract was due to run out this summer but United had the option to extend it by 12 months and that's exactly what they did. They would have been open to selling him for something like £15m in the past but that's not going to be enough money this summer. I think it's going to cost much more than that.
"My understanding of the situation is that as far as West Ham are concerned, he's made such an impact that they will do whatever it takes; I'm not saying they'll pay stupid money but they'll definitely match or try to better what any other club offers for him. Then it will come down to what he wants to do.
"He's become one of the key figures, he enjoys working with the people at the club, and if West Ham are in the Champions League, would he be able to turn that down, knowing he's one of the first names on the teamsheet?
"There's a lot for him to think about but it's an incredible story about how quickly your fortunes can change in football. Three months ago he was a forgotten man. If I had said he'd be in the England squad and that big clubs around Europe would be interested, you'd think I was mad but it's all down to how he's turned it around.
"You have to give West Ham and David Moyes a lot of credit for signing him. It was quite a big loan fee - £2m-£2.5m without the option to buy - and they had to pay all his wages, which was around £100k a week, which is still a significant investment for West Ham in a player who is due to go back in the summer.
"Sheffield United and West Brom were also interested but West Ham put their money on the table."
To hear more, download the Sky Sports Pitch to Post Review podcast on your provider
Big money needed for Rice - and why leave?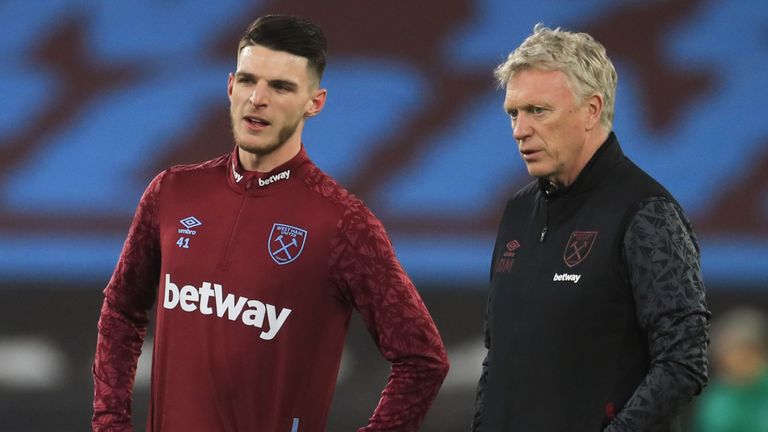 "In the past you would have said, if someone like Chelsea and Man Utd tried to sign Declan Rice and offered £70m, £80m then he would go, that West Ham would not be able to turn it down and that he might sit down with the owners and ask for the chance to play in the Champions League.
"But if West Ham can offer him that at a stadium that's packed again, and if he's someone who's going to be the West Ham captain in the future, does he really need to leave? I'm not so sure. Especially when you consider the financial situation in the game right now, I'm not sure who could afford him.
"I know it upsets some West Ham fans sometimes when Moyes is asked about this and he does actually talk about what it would take to sign him. Some people might think he shouldn't talk about it at all because he's inviting interest but I think Moyes is just being honest.
"It would take £100m to sign Rice and I don't think anyone has that kind of money to spend, certainly on a midfielder, this summer.
"But it's the same situation as with Lingard; if West Ham get to the Champions League, I think Rice will be there for quite a while - and he's still got a lot of time left on his contract so West Ham are under no pressure to sell."
What about Moyes' future?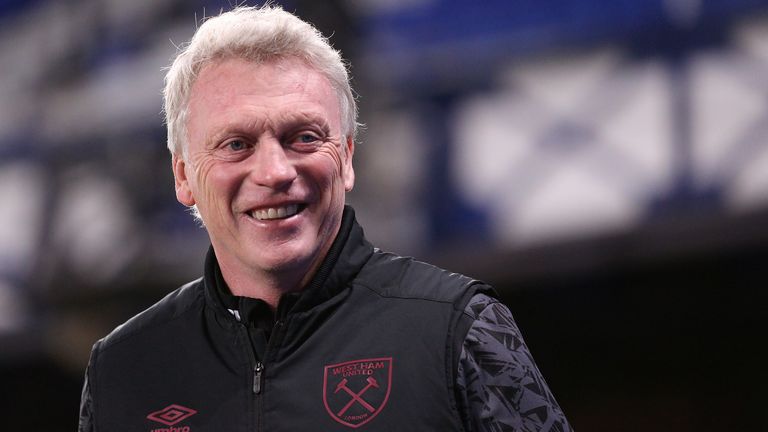 "Technically Moyes' contract is due to run out at the end of the season.
"You'd think with the job that he's done - arguably he's been the manager of the season; if City don't win the Quadruple, I think he'll win awards - other clubs might be interested in getting him but I believe there is a clause that gives West Ham the option of extending his contract.
"I know there have been talks underway for quite a while but Moyes has been clever in dealing with it. Whenever questions are asked he says it's not something he wants to discuss because it might distract the players. He just wants to focus on the pitch but behind the scenes talks are being held.
"And certainly, if West Ham get Champions Legaue football, he won't be going anywhere."
To hear more, download the Sky Sports Pitch to Post Review podcast on your provider
Season 'beyond owners' wildest dreams'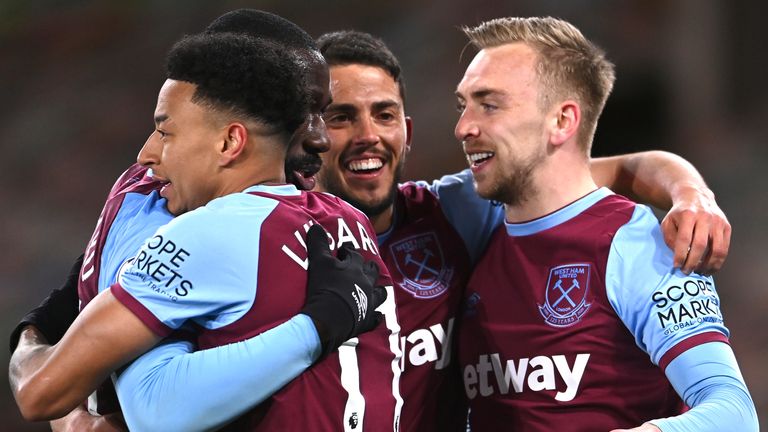 "I know the owners have made some comments in the past that they want West Ham to be challenging for the European places but honestly, the first goal every season is not to be involved in a relegation scrap, with all the stress that brings worrying about finances.
"I think they would have been happy with mid-table stability and security; being in the Champions League place with seven games left to go is beyond their wildest dreams. There's no way they thought this was going to happen and it's down to David Moyes and the players for making it happen.
"Moyes has created spirit and unity, it's down to the coaching, and most importantly the recruitment. In the past, I think a lot of agents thought they could make a quick buck from West Ham by getting them to take a risk. That has all changed. Moyes is in charge of the recruitment and look at successes like Jarrod Bowen, Tomas Soucek, Lingard. He deserves a lot of credit, it's an amazing story.


"I think there will always be issues between supporters and the owners. As far as a lot are concerned, the club has lost its soul, they shouldn't have left Upton Park, the matchday experience is poor at the new stadium, though a lot of steps are being taken to improve that.
"West Ham have high-profile owners who in the past have been very happy to talk to the media. That's changed a bit. They're speaking less, they're letting Moyes do the talking and the players do it on the pitch. It's difficult to know exactly how the fans are feeling when they're not in the stadium but if the team is winning on the pitch, that's what the majority will be focused on.
"There are still lots of supporters unhappy with the owners and I don't think some will change their opinion but they're perhaps managing the situation better than they have in the past. As far as Moyes is concerned, certainly the running of the club it's working much better than it has done."
Top four... can they do it?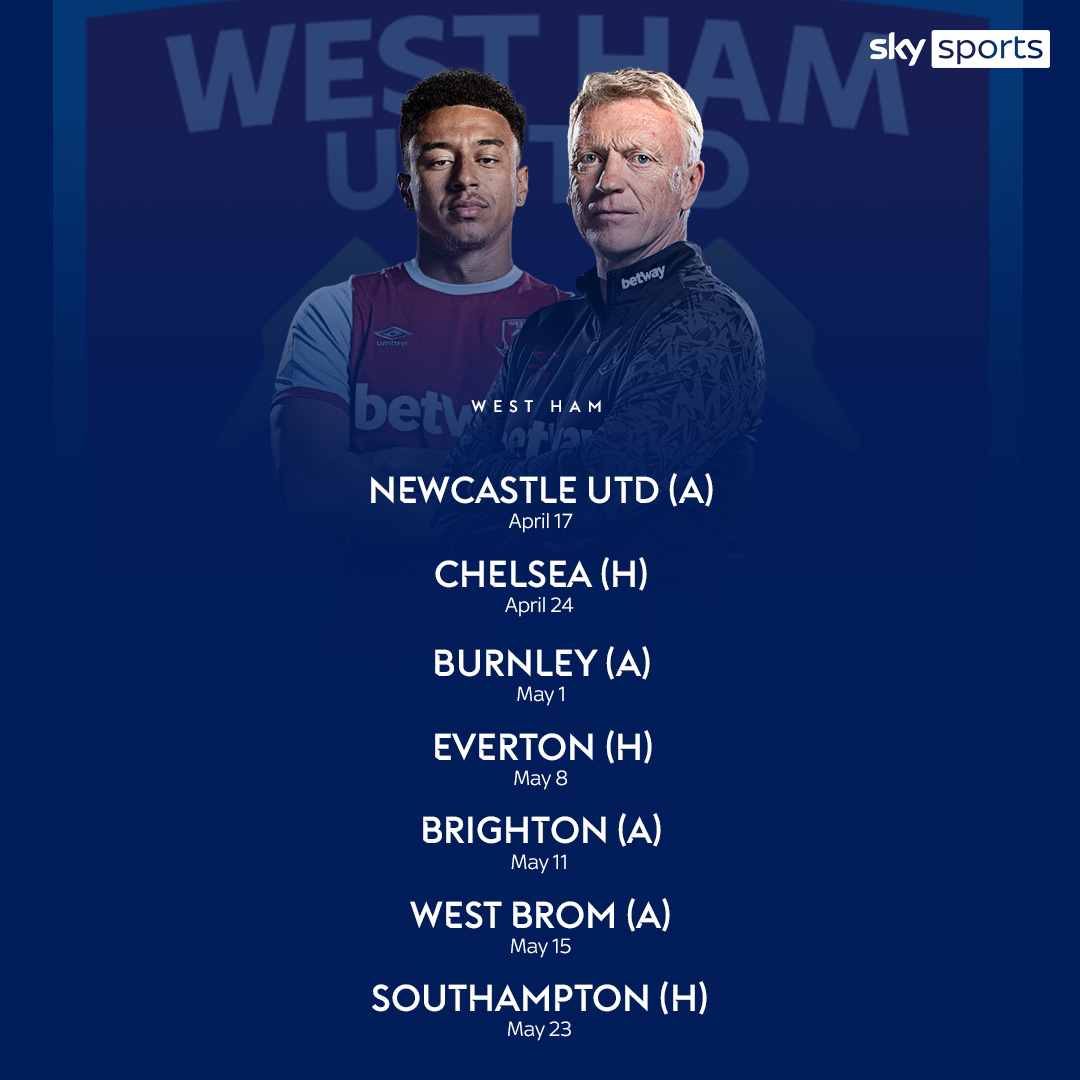 "I think they have a great chance. Every weekend for the last few months, I've been expecting the run to stop but they keep pulling out performances and results.
"The injuries are piling up but if I had to put my money on it, I think they're going to do it. Apart from Chelsea and Everton, you'd say West Ham are favourites going into those games. Champions League football is within touching distance - it's incredible."
To hear more, download the Sky Sports Pitch to Post Review podcast on your provider