World Cup qualifier: Frank Lampard pleased with 100 caps for England
Frank Lampard was happy to claim 100 caps and help England to a crucial draw in Ukraine.
Last Updated: 11/09/13 6:57am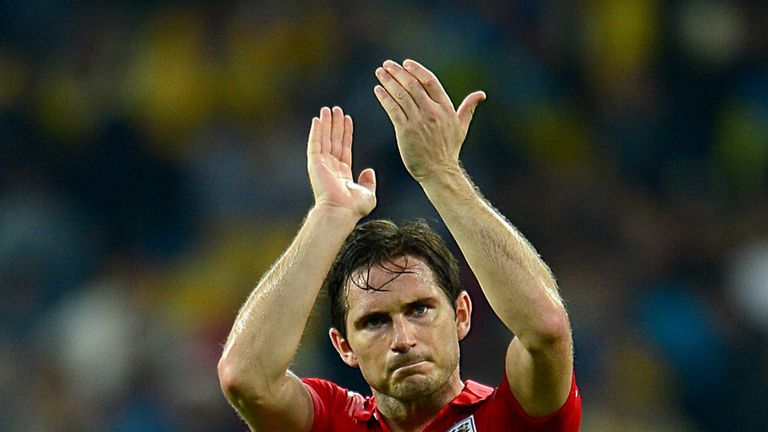 The Chelsea midfielder became only the eighth player in history to reach a century of appearances for England.
And while Lampard admitted that it was a proud night for him, he was more focused on the game as Roy Hodgson's side drew 0-0 in Kiev to remain in control at the top of Group H.
"It was a special personal night for me. It was a very tough game so I was trying to focus on the game alone, but when I look back 100 caps is a long road so I am pleased to get there," he told Sky Sports.
Lampard insists England can take a lot from the performance in Kiev as qualification for Brazil 2014 remains in their hands.
"It was a tough performance, I felt we were controlling the game for big periods in the the first half and we started to get on the ball a bit without creating loads but they didnt create too much," he continued.
"They put us under pressure at times in the second half but we dug in. This is a very difficult place to come and we knew that before the game.
"We wanted to come here and win but you have to put perspective on it and a draw is a decent result and it puts it in our hands with two home games left."