Arsenal manager Arsene Wenger believes no-one is capable of catching Chelsea at the top of the Premier League table.
Wenger watched as his side suffered their second league loss of the season with a 2-1 defeat at Swansea on Sunday to leave the Gunners 12 points adrift of Jose Mourinho's men.
And Wenger says he cannot see anyone challenging a Chelsea side who have won nine and drawn two of their 11 league games to date and currently hold a four-point lead over second-placed Southampton with Manchester City eight points behind in third place. 
"Look at the season and Chelsea are on course for 105 points," Wenger said after his side were floored in the final 15 minutes by Swansea pair Gylfi Sigurdsson and Bafetimbi Gomis.
"Look at the number of points they have today and if they keep that up nobody will touch them, that's for sure.
"It doesn't look like anybody is capable of challenging them at the moment.
"There's no obvious reason, but they have had a good start and as long as you don't lose you don't question yourself.
"Maybe a little bit more extra spirit in the team helps them when it gets tight."
Following the Gunners' midweek 3-3 draw against Anderlecht in the Champions League, Wenger was frustrated to see his side waste a winning position once more after Bafetimbi Gomis and Gylfi Sigurdsson gave Swansea the points, pointing the finger at a lack of bite in midfield.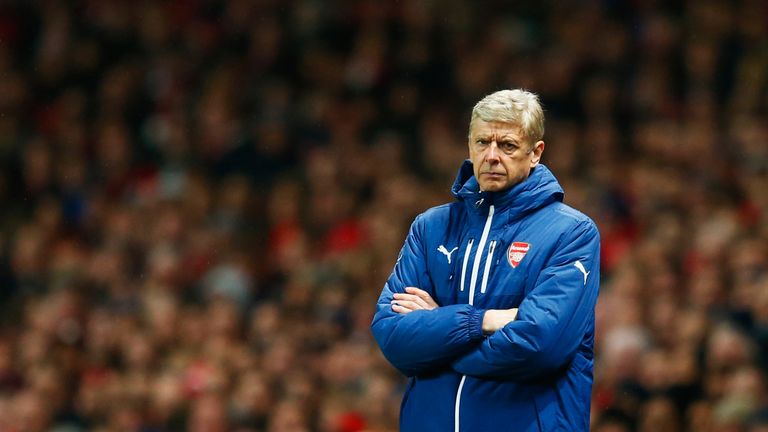 Look at the number of points they have today and if they keep that up nobody will touch them, that's for sure.
The Arsenal boss said: "I think it's difficult to explain how we lost the lead as we were in control and they didn't give up. I thought we lost some decisive challenges in the middle of the park in the last 20 minutes and we paid for that costly and that's where we lost the battle."
"I worry that we conceded the goals.
"(Before Swansea's equaliser) I think we could win the game before that (Swansea's equaliser), but after that... the free-kick was a great free-kick.
"We lost the ball, we were in control and you can never predict when you lose the ball.
"We were not too much in trouble (in the first half) and I think we had the best chances, it was a very tactical game. I felt - at 1-0 up - we lacked some spark and killing instinct to win it."
Swansea moved up to fifth in the table following the win, while Arsenal dropped down to sixth to sit 12 points off leaders Chelsea and Wenger added: "We have different worries than that (the gap to the top), we lost a game we really shouldn't have lost.
"We have to live in the realistic world. In football you have to win the games you can win and today was one.
"If you want to challenge for the Premier League you have to be a bit more realistic than we were today."