Minority managers fall victim to discrimination in football, report reveals
Last Updated: 10/11/14 10:42pm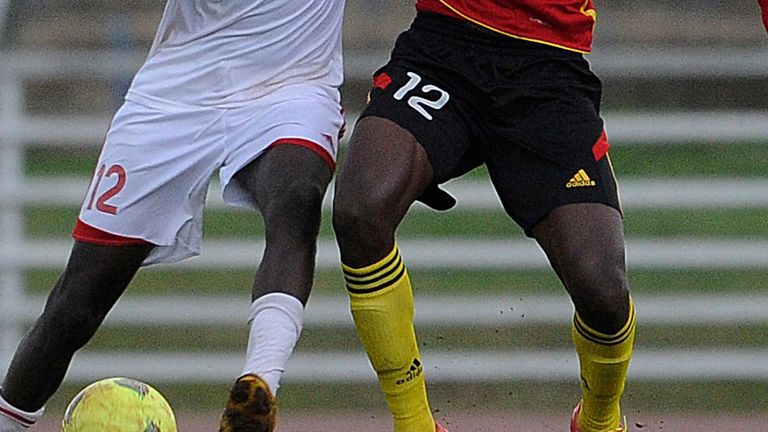 Football is rife with a shocking level of "institutional discrimination", according to a report commissioned by a group of former Premier League players.
Of the 552 senior coaching positions at England's 92 league clubs, only 19 are held by black and ethnic minority coaches (BAME), a new report from The Sports People's Think Tank (SPTT) has revealed.
The report, funded by the European anti-discrimination body FARE, will be released in parliament on Monday and aims to expose the prejudices faced by black, Asian and minority ethnic people looking to take up positions of authority in the game. 
The findings show that only 3.4 per cent of the coaches currently employed come from minority backgrounds, despite them making up 25 per cent of professional players in the Football League – confirming statistics released in a PFA report last month.
Huddersfield Town's Chris Powell and Carlisle United's Keith Curle are currently the only black men to hold a manager's position in English football.
The report has also highlighted the low numbers of coaches from minority backgrounds completing UEFA coaching qualifications - with potential coaches deterred from going into management due to a perceived lack of opportunity.
As a result, the SPTT has challenged English football to set an overall target of at least 20 per cent of coaches to be from BAME backgrounds by 2020.
West Brom U21-development coach Darren Moore and former Birmingham City defender Michael Johnson are among those involved with the think tank which has been endorsed by player's union chief-executive Gordon Taylor.
The latest findings could prompt new calls for 'the Rooney Rule' - a regulation used in the NFL making it compulsory for employers to interview minority candidates for vacancies - to be implemented after report-funders FARE singled out the English game for its tendency to operate an 'insider' recruitment network, where coaches are selected by their personal connections rather than qualifications.
The report, compiled by Dr Steven Bradbury of the University of Loughborough, also highlights even greater discrepancies in representation in football administration.
"Less than one per cent of all senior governance and senior administration positions at governing bodies and professional clubs in England are held by staff from BAME backgrounds," the report reads.
"This situation needs urgent action through a full diversity plan for ethnic minority representation in administrative roles, at board, committee and advisory group level."
The Football Association's inclusion advisory board chair Heather Rabbatts said the governing body welcomed the report.
"It adds further evidence that bodies across the game need to work together to challenge discrimination," she said.