Real Madrid target David de Gea may leave Manchester United, says Guillem Balague
Last Updated: 24/02/15 11:48am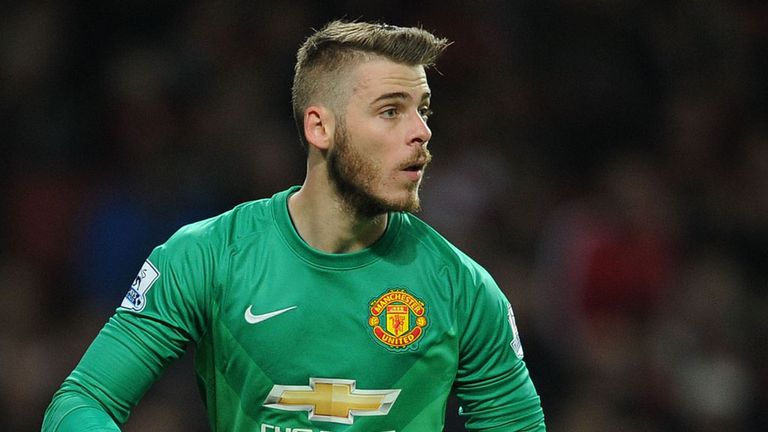 David de Gea is expected to sign a new contract at Manchester United but that is no guarantee the goalkeeper will remain at Old Trafford long term, says Spanish football expert Guillem Balague.
De Gea, 24, is understood to be a target for European champions Real Madrid this summer - speculation that has only intensified following United's signing of former Barcelona keeper Victor Valdes on a free transfer in January.
Balague believes De Gea will renew his current deal at United, which expires in the summer of 2016, but the Sky Sports Spanish football expert believes de Gea may ultimately end up at the Santiago Bernabeu.
"He is negotiating a new deal with Manchester United and that seems to be the priority now," Balague told Sky Sports' Revista de La Liga.
"So I think he will sign a new contract and become the best-paid goalkeeper in the world, ahead of [Madrid's Iker] Casillas perhaps.
"But that does not mean he will stay at Manchester United though, because it is quite clear that both Valdes and De Gea's finish their contracts at the same time in a year and a half.
"And it is very clear that Real Madrid want De Gea. Now the problem is that Real Madrid will have to convince Manchester United to sell, and that is the second part of the story."