John Terry will be with Chelsea next season as Jose Mourinho issues guarantee
Last Updated: 04/03/15 12:15am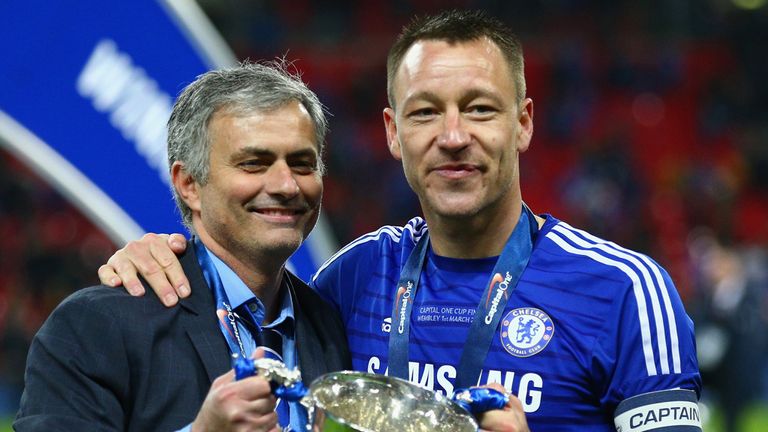 Jose Mourinho has guaranteed that Chelsea captain John Terry will be with the club next season.
Terry cast doubt over his Stamford Bridge future after the Capital One Cup final win over Tottenham when he admitted he could not be '100 per cent sure he would be offered a new deal'
Chelsea's policy is that players over the age of 30 are only ever offered one-year extensions and the 34-year-old's contract runs out at the end of the current campaign.
But, at his press conference ahead of Chelsea's clash with West Ham on Wednesday, Mourinho said: "What I can guarantee is he will be a Chelsea player next season. No doubts he's going to get his contract."
Terry signed his current deal 48 hours after the end of the 2013-14 season, when Chelsea said farewell to long-serving duo Frank Lampard and Ashley Cole.
But Mourinho expects Terry's next season to come a little sooner, as he added: "It will be before the end of the season, for sure."
And he also feels having Terry around for at least another season gives him time to bring through another player as a long-term replacement.
"John is proving again this season that he is a player for years," he added.
"Last season he was good, this season he's even better so he has time to enjoy his football with us and at the same time we can think of what's coming next.
"These big guys are difficult to replace but you have to think 'what next?' and I think that is the best way to do things.
"When I came back (in June 2013) he was coming from a difficult period, but last season he was very good, this season I think even better."