Gary Neville: Man City's mentality means they cannot sustain success
Sky Sports pundit says Manchester City 'get to the top of the mountain and drop off it'
Last Updated: 08/04/15 10:43am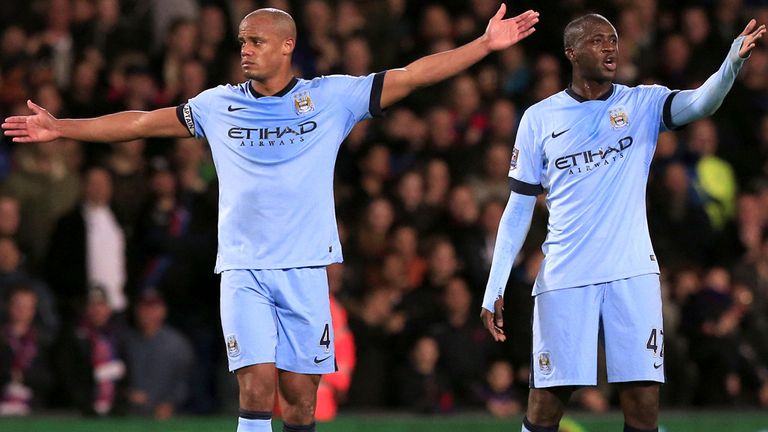 Manchester City's current team cannot sustain success and have a "mentality problem", according to Gary Neville.
Manuel Pellegrini's side lost 2-1 to Crystal Palace on Monday Night Football, leaving the champions nine points behind leaders Chelsea, who have a game in hand.
After failing to retain their first Premier League title in the 2012/13 season, losing out to rivals Manchester United, Neville insists the current side are not mentally geared to win back-to-back titles.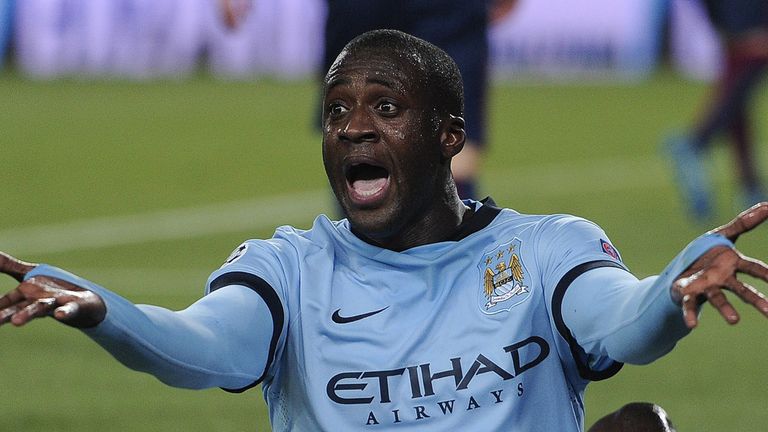 Neville said on Sky Sports: "They have got a mentality problem, there is no doubt about that. This team cannot sustain success, and I think that is a terrible thing to have levelled at you.
"When you win championships you have got to be able to come back again with hunger and they do not. They drop off it. They get to the top of the mountain and drop off it.
"Ultimately they couldn't break a resolute, resilient defence down against Crystal Palace. Chelsea had that problem last season many times, it cost them the league.
"It has cost City tonight. They just did not have enough to break them down. I do not think they have enough quality when they get it to wide positions.
"I do not think [Jesus] Navas is doing it for them. [Edin] Dzeko and [Sergio] Aguero up front as a partnership, is it a partnership? Sometimes it works, sometimes it doesn't."
Since January 10, when City were level with Chelsea at the top of the Premier League, their form has put them out of contention for three trophies, winning just four of their last 14 games and losing seven.
They were knocked out of the FA Cup at home to Championship side Middlesbrough, and exited the Champions League at the last-16 stage against Barcelona for the second year running.
Despite the nine-point gap between themselves and Chelsea, Neville says City have a similar squad in terms of quality and are falling well short of their potential.
He said: "This is a talented squad, along with Chelsea the best squad in the league. They should be pushing them all the way in the league.
"They are falling well short of where they should be. Make no mistake about that.
"We said three, four months ago, 'it is now or never for this team'. They cannot progress beyond the last 16 of the Champions League, they cannot sustain success by winning back-to-back championships, they are getting older and their average age is the highest in the league.
"Unfortunately some of those lads are not going to be there next season. That Manchester City team, with the ambition and quality they have, should be doing better than that."
Sky Sports' Jamie Carragher echoed Neville's words, claiming City need a big overhaul in the summer and that the current team are at the end of their period of success.
He said: "We are watching a great team in the Premier League coming to the end. It has to change. They have been a poor team in Europe. It's finished now.
"The situation they were in, before FFP came in, I had visions of them getting the best young players around our country and in Europe, and they would be ready to step in. They haven't got anyone there.
"Pellegrini said they haven't got anyone there to come through, so they have to spend again.
"I think it is so poor from those at the top of the club, it is mismanagement from them."
The Manchester derby for just £6.99. Get a Sky Sports Day Pass and watch on NOW TV. No contract.