UEFA president Michel Platini has revealed some of its financial fair play rules will be "eased" - a move likely to be welcomed by clubs such as Manchester City and Paris Saint-Germain.
Last season big-spenders City and PSG were both handed £49m fines by European football's governing body and had transfer restrictions imposed after investing huge sums on players in recent seasons.
Despite that, City made the biggest outlay by any English side in this year's January Transfer Window, signing £28m Wilfried Bony from Swansea.
Manuel Pellegrini's side were also forced to reduce their Champions League squad from 25 players to 21, resulting in Stefan Jovetic becoming unavailable for European competition.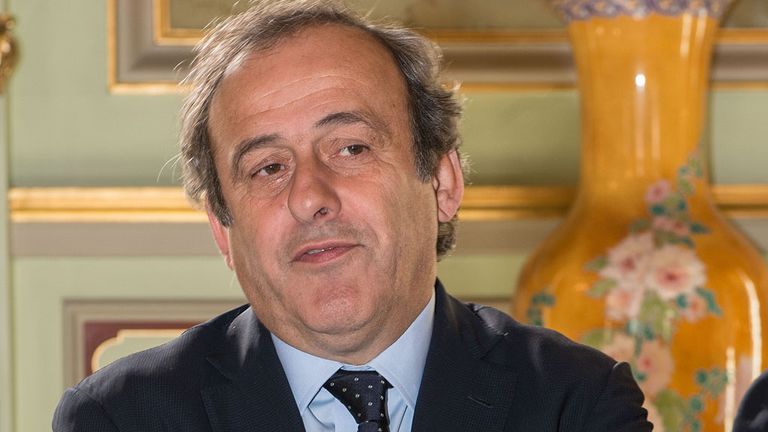 The world is two-faced but we will say this openly: I think we'll ease things.
Next month, UEFA is expected to announce that the FFP rules will be eased to allow more owner investment - a move that will aim to nullify more than 10 legal challenges that the European governing body is now facing.
Some clubs (including City) have argued that the FFP rules favour the rich, established clubs because they effectively prevent wealthy owners taking over a club and pumping in huge sums of money over a short period.
The European Clubs' Association has also been putting pressure on UEFA for a change.
Platini told French radio station RTL: "The world is two-faced but we will say this openly: I think we'll ease things, but it will be the executive committee who will decide if it is to be eased or something like that, and the outcome will be known by the end of June.
"I think the regulations have been very good and it is the clubs who voted for FFP.
"But the French press say it is not right that (Chelsea owner Roman) Abramovich can buy many players and in France they cannot buy them. But if the Qataris had bought AC Milan, the French would also say we should make financial fair play even tougher. As it is, the Italians wanted it eased."
Welcomed
One source close to the negotiations said: "Many clubs want change - the current system means those who have more will always have more, and those who have less will always have less."
Jean-Louis Dupont, the lawyer leading one of the legal challenges against UEFA's FFP system, said in a statement: "We welcome the announcement of a change in the rules in line with the demands expressed by our clients in their various legal actions.
"When the exact content and scope of these changes are known, we will consider with our clients how this development, which on first sight appears favourable, is likely to meet their legitimate expectations and influence the conduct of ongoing actions."
UEFA could agree the changes at a June 29-30 meeting in Prague.
It has had regular talks with European clubs since October about modifying the rules, which first sanctioned clubs last season for spending above their income from football business.
UEFA and the European Club Association declined to comment Monday on details of any proposals.