Jose Mourinho says winning the Premier League Manager of the Year award is the icing on his title-winning season but insists the cake is far more important.
Chelsea wrapped up the title on May 3 - their first since 2010 and Mourinho's third in two stints - and the Blues boss has been recognised for his achievement, despite not winning a single Manager of the Month award this term.
Despite insisting he is very happy for the recognition, the 52-year-old made clear where his priorities lie. 
Speaking exclusively to Sky Sports, he said: "It is, as you like to say in England, the icing on the cake, but the cake is more important than the icing. 
"The cake is the Premier League, the cake is the objective of the manager, of the technical staff, of the squad, of the club, of the millions of supporters, and I work for the cake, I don't work for this.
"If, at the top of the cake, I am the manager of the season, obviously I am very happy with that."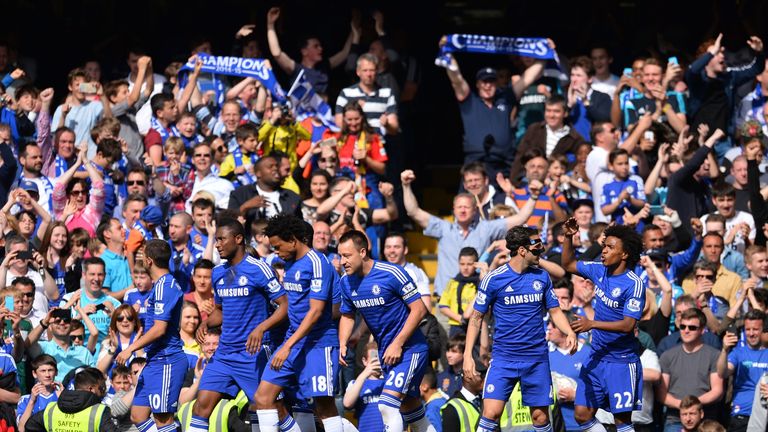 Mourinho fought off competition from Southampton's Ronald Koeman, Leicester's Nigel Pearson, Swansea's Garry Monk and Arsenal's Arsene Wenger to take the award.
And after he retained the Premier League title in 2005/06 after his first crown the year before, Mourinho says the next "cake" is already firmly on his mind. 
"The problem in football is that you are eating one cake and you are still thinking about the next one. This is permanent.
"So I enjoy this cake very, very much, I have missed it for a while because the last one was in the 2005/06. 
"But to go back to England and win it again is a fantastic feeling."