To celebrate the start of the football season, on August 4, Sky Sports News will visit all 92 football clubs as part of 92Live, bringing viewers news and interviews from every team in English football in one marathon day of coverage.
From Plymouth to Preston, Newcastle to Norwich and everywhere in between, you will see your club talking about the new season, which kicks off this weekend.
Jim White takes to the skies again in the 92Live helicopter and he will be supported by 21 crews from Sky Sports News HQ all over the country. 
We'll be speaking to managers, players, the chairmen and chief execs as well as the people behind the scenes that make every club tick.
You can follow 92Live on Sky Sports News HQ from 7am on Tuesday or you can watch it by signing in to Sky Sports on your computer, table or mobile device or on Sky Go.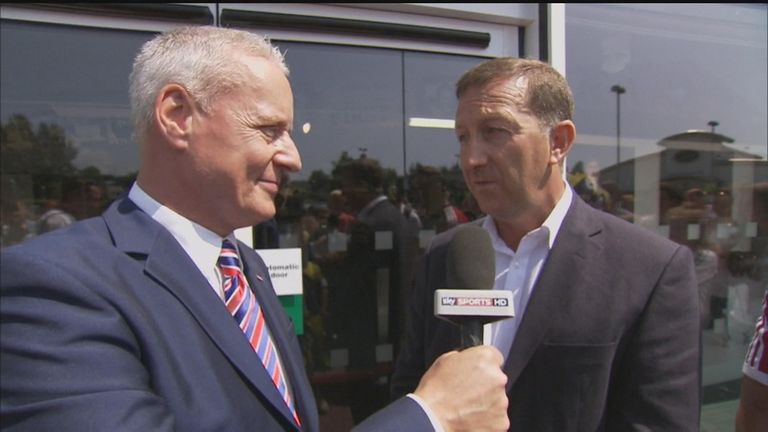 And don't forget there's NOW TV that gives you a day pass to watch all of 92Live for just £6.99 and you can keep up with all of the news, videos and interviews in our dedicated 92Live blog on our digital platforms.
If you want to follow 92Live on Twitter, stick with @skysportsnewsHQ and #92Live where every hour you will be able to win a pair of tickets to a Football League match of your choice, courtesy of our friends at Sky Bet.
And this year you can play 92Live bingo with us here on Sky Sports digital platforms. Download a random bingo card and check off the live crosses as they happen for your change to win a VIP trip to a Premier League club.