How many April Fools' Day spoofs did you fall for this year?
Once again, football clubs and media outlets have been trying to pull the wool over the eyes of supporters with pranks, tricks and jokes.
Lyon's blue pitch and the stadium ban for the Partick mascot didn't quite make the yellow ticker on Sky Sports News HQ, but did you fall for any of these?
Southampton put an emoji on their badge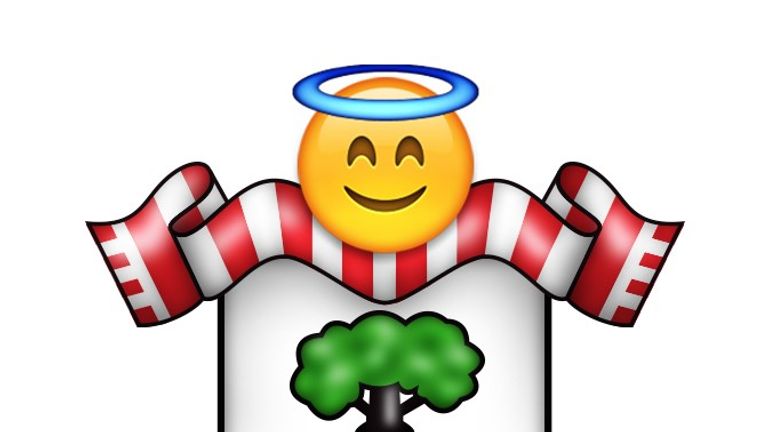 Southampton announced a rather odd club crest for the 2016/17 Premier League campaign - featuring a smiling Saintly emoji. The accompanying press release featured a quote from supporter Paul Inuleg, saying it would "truly reflect the values of recent times."
Hartlepool to play in fancy dress
Hartlepool announced they have been given permission by the Football League to swap their kit for fancy dress for the final game of the season at Plymouth Argyle. Chief Executive Russ Green said: "As long as the outfits are absolutely identical, have the appropriate Football League logo on the sleeves and don't pose any safety risks to other players then they're comfortable with it. Obviously we'll need to make sure it doesn't clash with Plymouth's home kit either."
Arsenal install sunroof at the Emirates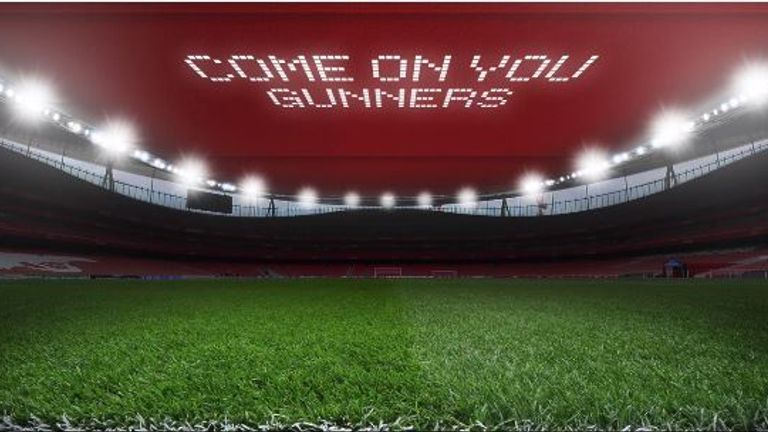 Arsenal released a video claiming they were to install "the world's first retractable sunroof" at the Emirates Stadium this summer. Project manager William daRoufe announced they would be able to project messages and instant replays onto the roof above the heads of supporters. They even interviewed Alex Oxlade-Chamberlain, Laurent Koscielny and Per Mertesacker to find out how excited they were about "improving their stamina by eight per cent".
Jose goes skiing with Walter Smith
Scottish sports photography agency SNS Pix emailed their clients on Friday morning promising them images of Neil Lennon, Walter Smith and Jose Mourinho dry slope skiing on Glasgow's busy Buchanan Street. The photocall with the former Celtic, Rangers and Chelsea managers was timed for midday and the images were free to use any time on April Fool's Day...
Cricket Clasicos
Spanish newspaper AS claimed bosses at Real Madrid and Barcelona are planning to launch professional cricket teams - and the two Spanish football giants would play cricket Clasicos - or "Cricketos, as they would be marketed" over the summer at the Bernabeu and the Nou Camp. "Cristiano, Messi, Benzema, Neymar and their team-mates have already been learning the ropes of the game," reports the newspaper, "with an hour set aside after every football training session to play cricket."
Zlatan signs for Bayern basketball team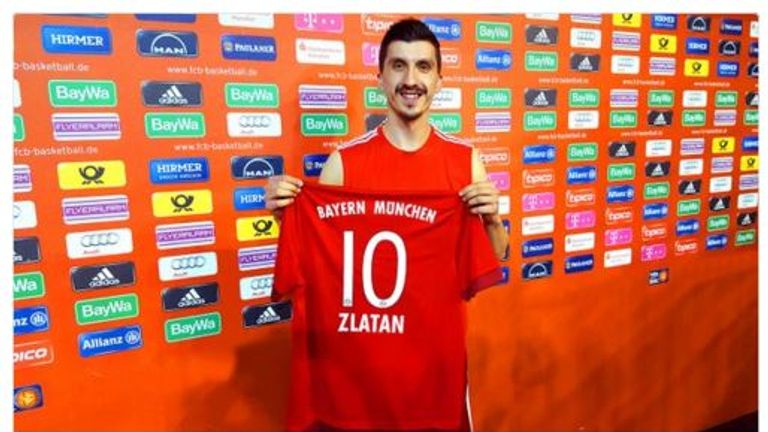 Bayern Munich sent out a Tweet claiming Zlatan Ibrahimovic had signed for their official basketball team. They included an image of a not very realistic Zlatan look-a-like at his official unveiling.
Villa fans charged for leaving early
The Sun reported that Aston Villa fans would charge their fans £5 for leaving matches early with "plans to add on a £1-a-minute surcharge for those who leave in the first half." The tabloid claimed early exits were a health and safety issue because stewards were still finishing their half-time cuppas.
Lyon paint their pitch blue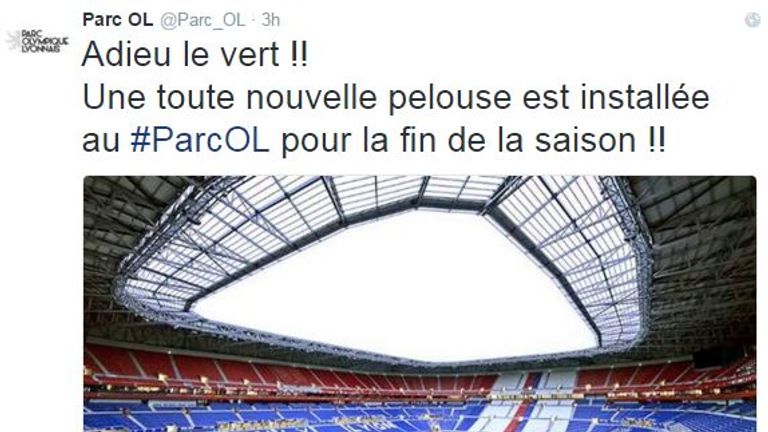 Lyon tweeted their followers on Friday morning, claiming the pitch at the Parc Olympic Lyonnais would be painted blue for the remaining games of the season. The terrible attempt at Photoshop may have lessened the concerns for their supporters...
Kingsley the Mascot faces stadium ban
Partick Thistle claimed their "mascot and worldwide celebrity phenomenon" Kingsley was set to be cited by the Scottish FA in relation to a tweet aimed at Scotty Cup, the Scottish Cup mascot. The tweet read: "Who does Scotty Cup think he is?! A few Scottish Cup matches and he thinks he's the only mascot in town. Just wait until I see him - I'll show him!" Thistle claimed he could receive a stadium ban over the incident.
Chairman signs himself for Welsh Cup semi-final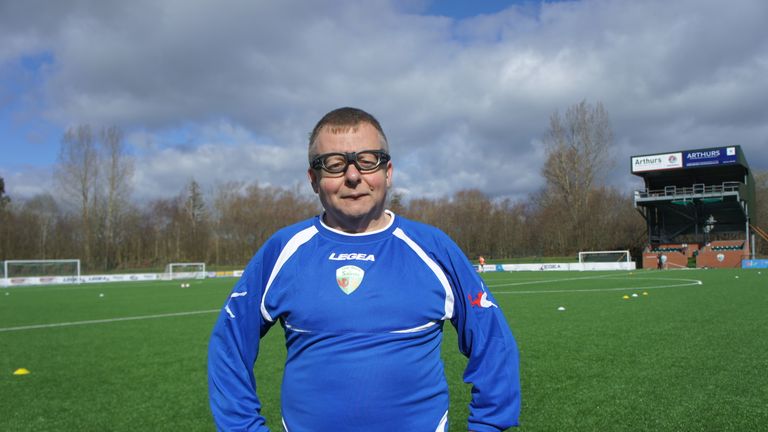 The New Saints of Oswestry Town claimed their Chairman Mike Harris had decided he would start as the sole striker in Saturday's Welsh Cup semi-final against Connah's Quay. "After a week training hard, I am sure I can help the side and I am confident I can also score a hat-trick tomorrow, having found the back of the net with ease this past week," he said.