Patrick Vieira's 40th birthday: 40 stats from his career
By Peter Smith
Last Updated: 05/07/16 5:49pm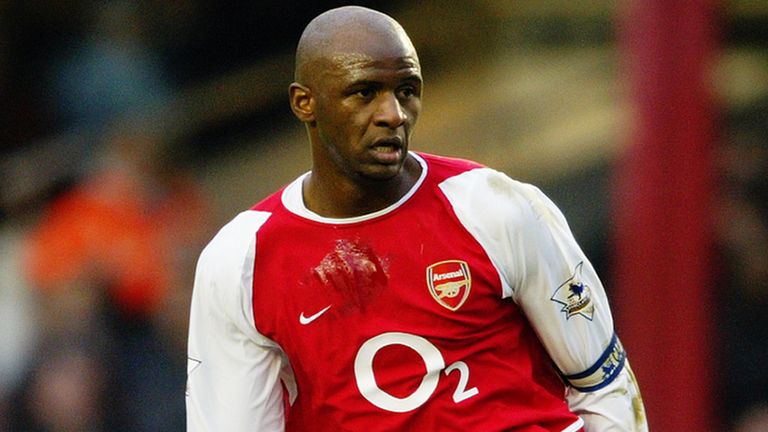 Arsenal legend Patrick Vieira turns 40 on Thursday, 23 June 2016 - and to celebrate we've picked out 40 stats and facts about his career.
The iconic midfielder is regarded as one of the best players of the Premier League era and enjoyed immense success with the France national team, too. 
Vieira will be celebrating his 40th in the USA, where he is manager of New York City FC in the MLS.
Here's a look back at his life and career so far... 
1. Vieira was born in Dakar, the capital of Senegal, and his family moved to France when he was eight
2. Vieira is a Portuguese name - his Cape Verde-born mother's maiden name
3. The Frenchman won three Premier League titles - including two doubles and one unbeaten season
4. Vieira lifted the FA Cup five times - on four occasions with Arsenal and once with Man City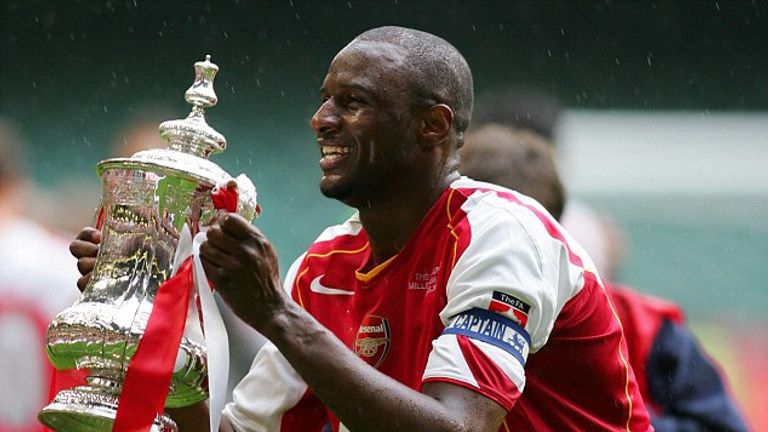 5. Vieira was included in the PFA Team of the Year six times between 1998-2004
6. The Arsenal captain was named Premier League Player of the Season in 2000/01
7. Vieira was sent off eight times in the Premier League - tied with Duncan Ferguson and Richard Dunne with the most red cards in the competition
8. In total, Vieira was sent off 10 times while with Arsenal
9. Vieira's first red card came against Coventry in January 1998 - and his second was just a month later in a League Cup semi-final with Chelsea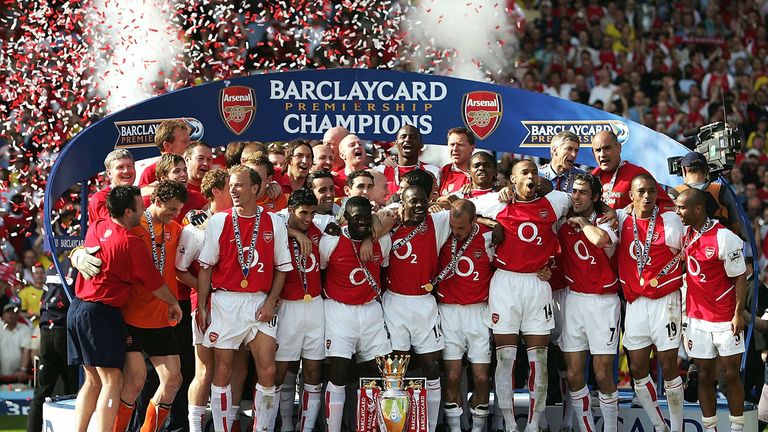 10. Vieira joined Arsenal from AC Milan in August 1996 for £3.5m, shortly before Arsene Wenger arrived as manager
11. Vieira made just five appearances for AC Milan, after joining the Italian side from French club Cannes in 1995
12. In October 1999, Vieira was fined a record £45,000 by the FA and banned for six games after spitting at Neil Ruddock following his sending off against West Ham
13. Vieira scored 33 goals for Arsenal
14. The midfielder's first goal for Arsenal came against Derby County on 8 December 1996
15. Vieira took over the Arsenal captaincy from Tony Adams in 2002
16. Vieira was on the scoresheet as Arsenal clinched the 2003/04 title at Tottenham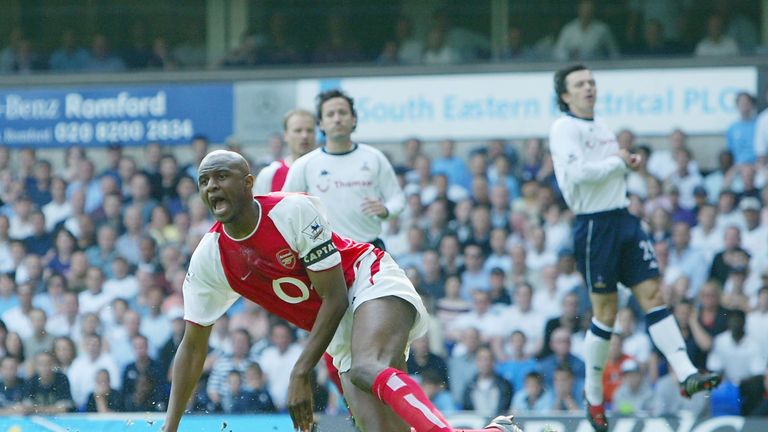 17. Vieira also scored the winner against Leicester City in the final fixture of that season to complete an "Invincible", undefeated Premier League campaign for Arsenal in 2003/04 
18. The midfielder scored the winning penalty in Arsenal's 2005 FA Cup final shootout victory over Manchester United - his final game for the club
19. In February 2005, Vieira was involved in an infamous bust-up with long-term rival Roy Keane in the tunnel ahead of Arsenal's clash with Manchester United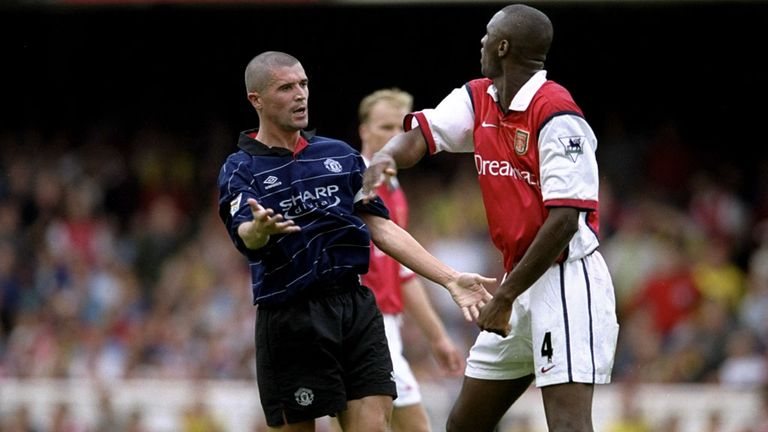 20. Vieira made 407 appearances for Arsenal
21. The Frenchman's nine-year association with Arsenal ended with a £13.75m move to Juventus in 2005
22. His France debut came in February 1997 against the Netherlands
23. Vieira was brought on as a sub in France's World Cup final win over Brazil and set up Emmanuel Petit to make it 3-0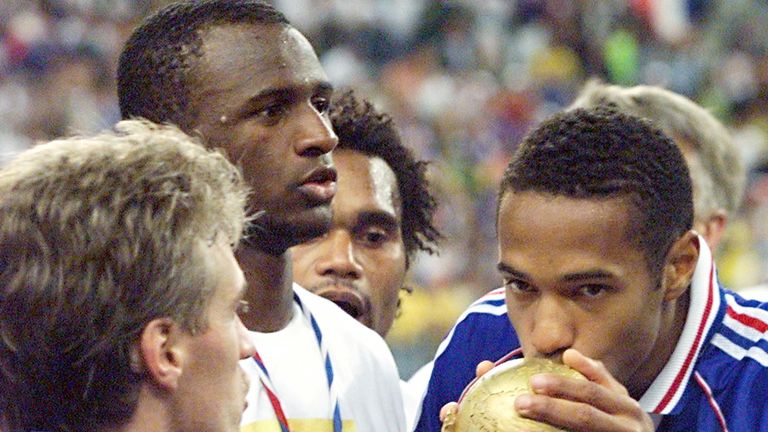 24. Vieira won the World Cup with France in 1998 and the Euros in 2000. He was also part of the France team which finished runners-up at the 2006 World Cup
25. Vieira scored six goals in 107 appearances for France
26. He was awarded the Legion of Honour, along with the rest of France's 1998 World Cup-winning squad
27. Vieira never advanced further than the quarter-finals in the Champions League (with Arsenal in 2000/01 and 2003/04 and Inter Milan 2005/06 - when Juve were knocked out by eventual finalists Arsenal)
28. In fact, Vieira never won a European club trophy, missing a penalty in Arsenal's shootout defeat to Galatasaray in the final of the UEFA Cup in 2000
29. Vieira was signed for AC Milan by Fabio Capello - and the Italian signed Vieira for Juventus in 2005, too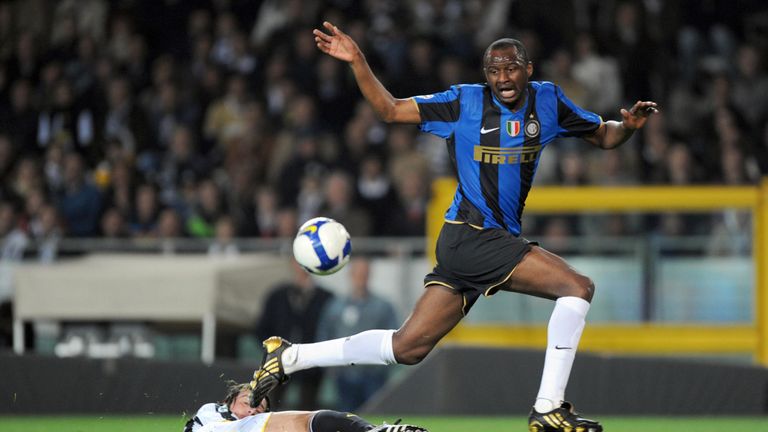 30. In his first season in Italy, Vieira helped Juventus win the 2005/06 Serie A title - but that honour was stripped from the club following a match-fixing scandal
31. Despite a brief stint with AC Milan, Vieira made 133 appearances for city rivals Inter later in his career
32. While with Inter Milan, Vieira won three Serie A titles, despite injury problems restricting his game time
33. Vieira twice won the Italian Super Cup with Inter Milan
34. Vieira retired from football at the age of 35 - his final appearance was as a late substitute in Man City's 2011 FA Cup final win over Stoke City
35. Vieira made 46 appearances for Man City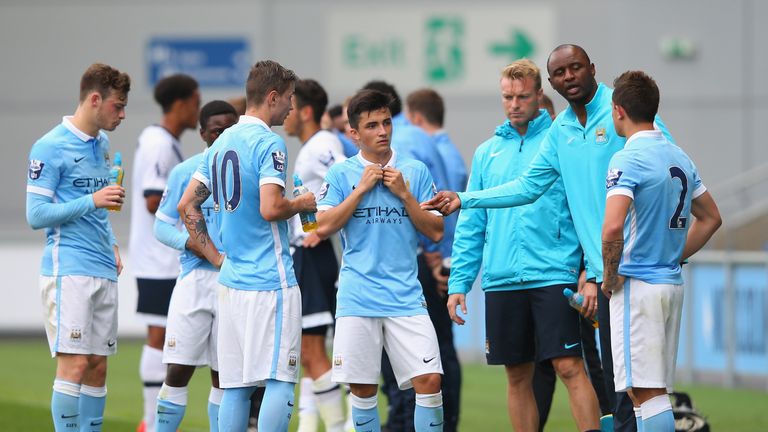 36. After finishing playing, Vieira moved into Manchester City's coaching set-up, eventually progressing to Elite Development squad manager
37. Vieira took charge of New York City FC in 2016, becoming the first black head coach in MLS history
38. Vieira won his first game as a manager: New York City FC's 4-3 away victory at Chicago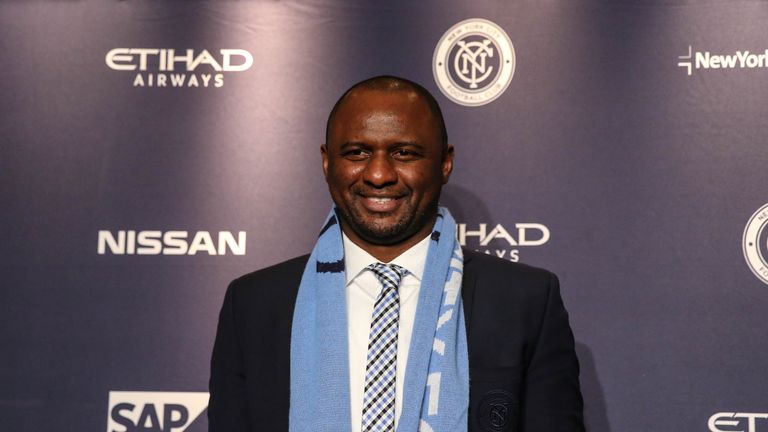 39. As New York City FC manager, Vieira lost his first derby with New York Red Bulls 7-0 at home in May 2016
40. Vieira was named in the FIFA 100 - Pele's list of the "greatest living footballers" in March 2004