He's just become Brendan Rodgers' first signing at Celtic but how good is Moussa Dembele? Adam Bate spoke to his former Fulham coaches to find out...
"He's a little bit like a young Romelu Lukaku when he first came to Chelsea," says Kit Symons. The ex-Fulham boss has volunteered the comparison and while he doesn't wish to labour the point, it's clear that he's aware of the significance of likening a young forward from the Championship to a £28m player with 60 Premier League goals by the age of 22.
"He needs to be pushed a little bit but he could go on to emulate what Lukaku is doing now. I believe that." The player he is talking about is Moussa Dembele, a 19-year-old Frenchman who scored 17 goals for Fulham last season. Out of contract this summer, he's been picked up by Celtic for a bargain fee and the deal represents quite the coup for Brendan Rodgers.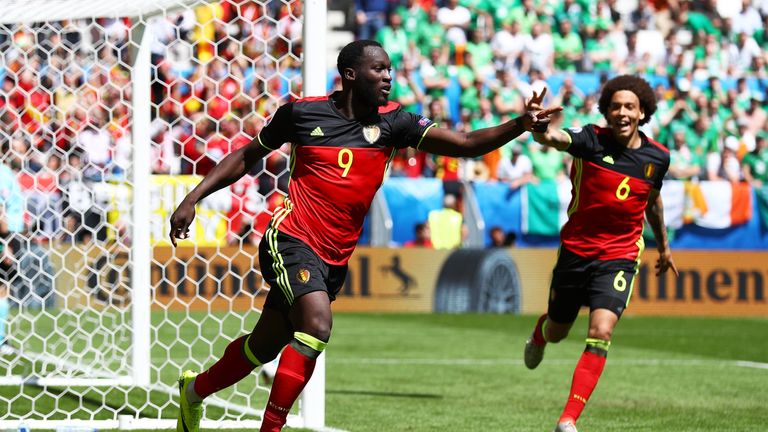 He could go on to emulate what Lukaku is doing now. I believe that.
Chelsea had been tracking the youngster's progress and a move to Tottenham fell through in the winter. Dembele has pedigree having been at Paris Saint-Germain as a youth player and while he's enjoyed a breakthrough year, the potential has long been apparent. Strong and quick, he scored heavily at age-group level for Fulham.
Ray Wilkins worked with Dembele briefly during his time as a coach at Fulham in 2013/14 - the club's relegation season in which the teenage striker made his debut. "Moussa was always scoring goals at youth level, basically because of his size and pace," Wilkins tells Sky Sports. "He was a big boy then so he'd score goals and he'd run."
Dembele bullied young defences. "Moussa came in from PSG and made an initial impact in the youth team," adds Symons. "Even then he was a strong lad in his age group with pace and power. He scored a shed load of goals at youth level and looked a real threat and a real player. If anything it was probably a little bit too easy for him within his own age group.
"I was manager of the Under-18s and the Under-21s at Fulham and he pretty much missed out on the 21s. He went straight from the youth team to the senior group and that was because he was able to deal with all the demands of men's football."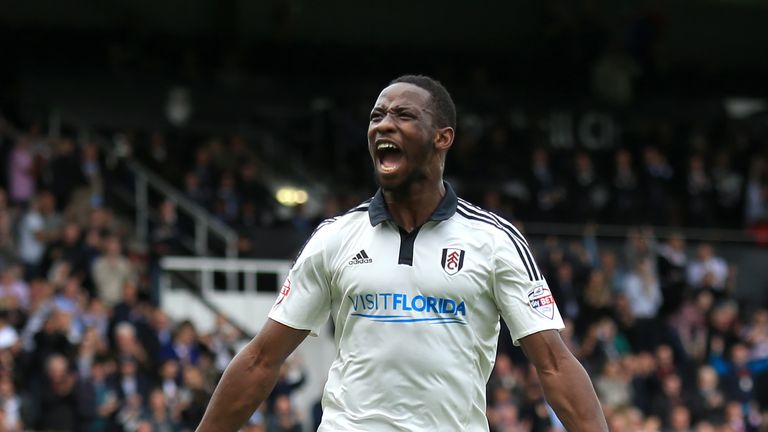 After a quiet 2014/15 campaign, last season was a triumph for Dembele. Despite Fulham's struggles near the bottom of the Championship, he ranked among the top 10 goalscorers in a division not noted for being kind on teenagers. Remarkably, he's five years younger than any other player who reached double figures for goals in the Championship.
"He's made that step up really comfortably," says Symons, who was in charge for seven of Dembele's 2015/16 goals prior to his November departure. "It was quite obvious that he'd need to step up and be tested and pushed a little bit. Physically he could handle it without any problem whatsoever. Now it's just a case of him pushing himself to kick on."
This issue of motivation did appear to be an issue for Dembele at times. Some Fulham supporters grew frustrated by his performances either side of that proposed transfer to Tottenham, a period in which he scored just once in 13 games. But these dips are to be expected in a young player and Symons stresses the need for careful management.
"He had a few opportunities before I took over and then I played him regularly," says Symons. "That's because I knew him and how to manage him. He needed a little rocket here and there and a cuddle at other times to bring the best out of him. He's a quiet lad off the pitch but he's got an air of arrogance too - which is what you want from a striker."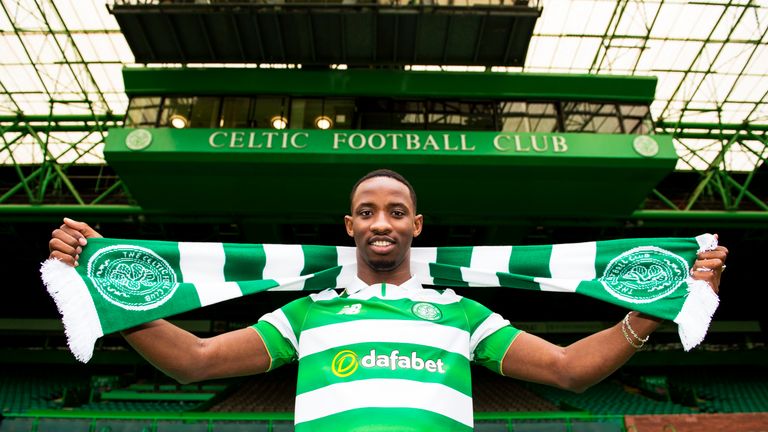 So how will he fare in Scotland? Importantly, he will get opportunities - ones that might not have come his way at Spurs. "I saw that he nearly went to Tottenham but I think he stayed at the best place - somewhere he'll play," says Wilkins. "It's all very well scoring goals at U21 level but the most important thing is to play and play against men."
He will get that chance at Celtic, following the path taken by fellow former Fulham player Patrick Roberts who is on loan at the club from Manchester City. Symons expects him to seize it. "If you look at his attributes as a player, he's got everything that the top teams are looking for," says the Welshman.
"He's got pace and he's a threat over the top, but he's also got the power and strength to play as a lone striker and hold the ball up. He can play as a one or in a two and he scores goals. Everything is geared up for him to be a top footballer." If Dembele can come close to replicating Lukaku's output, Rodgers and Celtic will have a serious player on their hands.