As Manchester United striker Zlatan Ibrahimovic prepares to come up against Pep Guardiola's Manchester City on Saturday, we take a look at what the pair have said about each other over the years.
The former Barcelona forward played under Guardiola for a single season at the Nou Camp in 2009/10, but failed to see eye-to-eye with the Spaniard.


He has since played against a Guardiola-managed Bayern Munich, but faces the new Man City head coach for the first time in the Premier League when United host their local rivals this weekend, live on Sky Sports.
The two personalities have provided us with plenty of soundbites, with a fair few more from Zlatan than Pep. We take a look at some of the best...
Zlatan on Pep
The Sweden international signed a five-year deal with Barca in July 2010, joining the La Liga giants from Inter Milan in a deal worth £57m that included Samuel Eto'o moving the other way.
Ibrahimovic scored 11 goals in his first 14 league games, but his relationship with Guardiola soon deteriorated.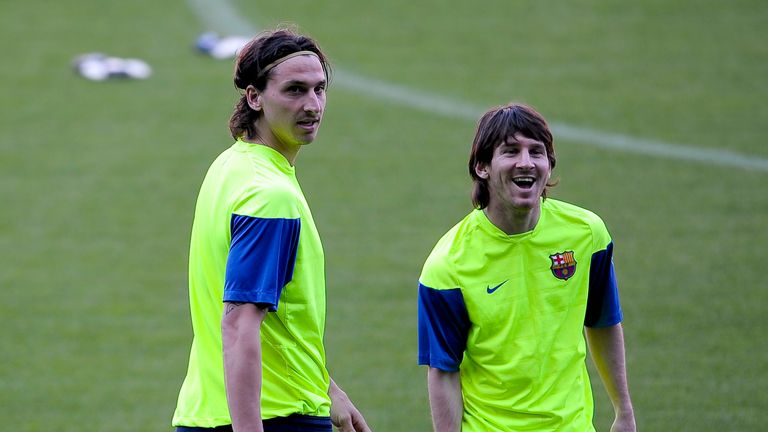 "Guardiola started his philosopher thing. I was barely listening. Why would I? It was advanced b******t about blood, sweat and tears, that kind of stuff."
Following Barcelona's semi-final exit in the Champions League to Jose Mourinho's Inter side in 2010, Ibrahimovic spoke of how he confronted his manager in the dressing room.
"Guardiola was staring at me and I lost it. I thought, 'there is my enemy, scratching his bald head!' I yelled: 'You haven't got any b***s!' and worse than that I added: 'You can go to hell!' I completely lost it, and you might have expected Guardiola to say a few words in response, but he's a spineless coward."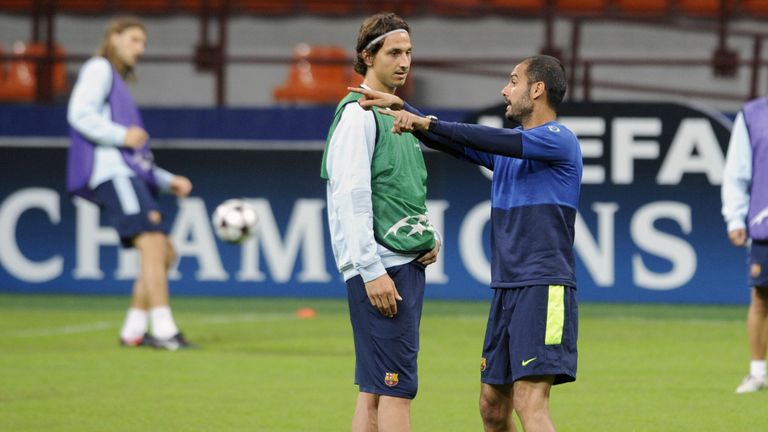 "Jose Mourinho is Guardiola's opposite. If Mourinho brightens up the room, Guardiola pulls down the curtains and I guessed that Guardiola now tried to measure himself with him [Mourinho]."
"When you buy me, you are buying a Ferrari. If you drive a Ferrari, you put premium petrol in the tank, you hit the motorway and you step on the gas. Guardiola filled up with diesel and took a spin in the countryside. He should have bought a Fiat."
"At Barca, players were banned from driving their sports cars to training. I thought this was ridiculous - it was no one's business what car I drive - so in April, before a match with Almeria, I drove my Ferrari Enzo to work. It caused a scene."
"As it is now, [I wouldn't work with him again], because I don't have answers about what happened. But what I think about him is nothing personal and it doesn't mean that I think he's a bad coach, because when I got to vote I said he was the best coach in the world."
"As a coach, he was fantastic. As a person, I've no comments about that, that's something else. He's not a man, there's nothing more to say."
Pep on Zlatan
Upon signing the forward for Barcelona, Guardiola said: "Ibrahimovic is a fantastic player, is very powerful, and can do everything at the greatest level."
But as the season wore on, speculation in Spanish newspapers claimed the pair barely spoke to one another. When asked to comment on their relationship, Guardiola preferred to stay quiet.
"If Ibra and I have spoken only twice in six months, there is a reason, but it is better for the club if I don't talk about it."
"It was a pleasure to coach Zlatan," Guardiola said in September 2010, "I learned a lot from him. He has been playing at the top level for eight to 10 years, while I have coached for only two."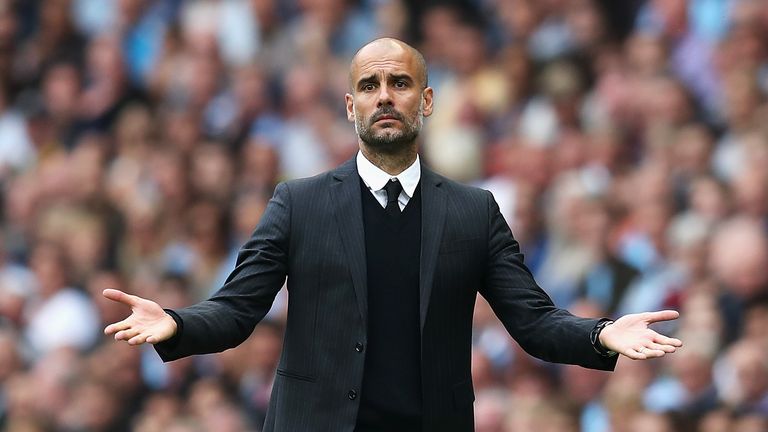 "For a coach, it is easier with players who play all the time," Guardiola said in 2015, then in charge of Bayern Munich. "But that's not possible with us. The players make the difference themselves and when they're feeling better, they're playing better. Many of those I worked with talk badly about me now. I think I always did my best."
"Ibrahimovic was a very important player for us. He helped us a lot and his first six months were excellent. Part of that league title we won is his. If I meet him I'll greet him, I say again that I have no problems with him."
Watch Sky Sports' derby day extravaganza on Sep 10 - Man Utd v Man City and Celtic v Rangers - as part of our three months' half-price offer.