When is a player about to get a lot better? What clues can we spot? In the next part of our Changing Face of Scouting series, with clubs lining up January transfer targets, experienced scout Rob Mackenzie talks us through the importance of recognising when a player is going to enjoy a significant spike in performance…
Football is full of those success stories. The tales of the player whose career was meandering only to spark into life. Or the youngster who'd shown vast potential but had yet to prove he could harness that talent and turn it into performances.
In some cases, it's a highly-rated superstar who has gone supernova. Think Cristiano Ronaldo scoring as many Premier League goals in his fifth season at Manchester United as he'd managed in the previous three put together.
Other times, it's the journeyman who few had expected could rise to the top. Jamie Vardy had scored goals at every level he'd played but where were the clues that he could score the 24 goals that fired Leicester to the title having netted only five times in the season before?
Either way, football scouts all around the world have become used to those all too familiar questions that are directed their way from above. Why didn't you spot him? And if we couldn't get him, then how do we find the next one?
Of course, there's a difference between a spike in performance that's sustainable and a flare up in form. Caution is necessary. But there are always lessons for scouts to learn and working out which scenario is being played out is a big part of the battle for any scout.
"Players are typically highlighted as a result of a scout having seen them play well live or through the various processes that are now implemented within clubs' training grounds," Rob Mackenzie explains to Sky Sports.
Who is Rob Mackenzie?
Rob Mackenzie was Leicester City's head of technical scouting from 2011 to 2015, working with Steve Walsh to help build the team that ultimately shocked the world by becoming Premier League champions. He has since held roles as head of player identification at Tottenham Hotspur and, most recently, director of recruitment at Derby County.
"Sometimes that is the easy part, the difficult part is gaining an understanding of what that player's usual performance level is and how suitable they are for what you are trying to achieve as a team and as a club.
"To build the most accurate picture of this, clubs tend to monitor the performance levels of a number of highlighted players over a significant period of time.  They will do this through sending scouts to watch the player live, and the more forward thinking clubs will also monitor players' performance data over time to see if there are any significant changes.
"You are always looking for that spike or indication that there may be a spike coming in the near future based on the information that you have collated. The big challenge is knowing when it might be about to happen.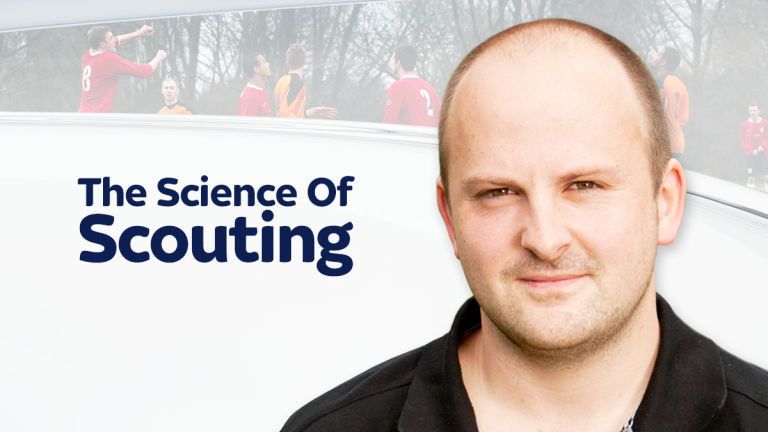 The more forward thinking clubs will monitor players' performance data over time to see if there are any significant changes. You are always looking for that spike or indication that there may be a spike coming in the near future.
"As part of trying to build the most comprehensive understanding of a player that you can, it is typical for clubs to try and get a feel for a player's character and personality traits. Sometimes it can be a change in a player's personal circumstances that might actually contribute to a spike in their performance or give you the impression that one might be about to happen.
"Similarly, if a player finds themselves at a cross roads in their career, a change in mind-set and a genuine appreciation of what is at stake may also initiate a change in momentum and generate a spike in performance.
"A recent example of this is Serge Gnabry. As a 21-year-old who had experienced injuries in recent seasons, a failed loan spell at West Brom and as a player who had only played just over 1,000 competitive minutes in his career up until this summer, he was a player with whom a spike probably looked pretty unlikely.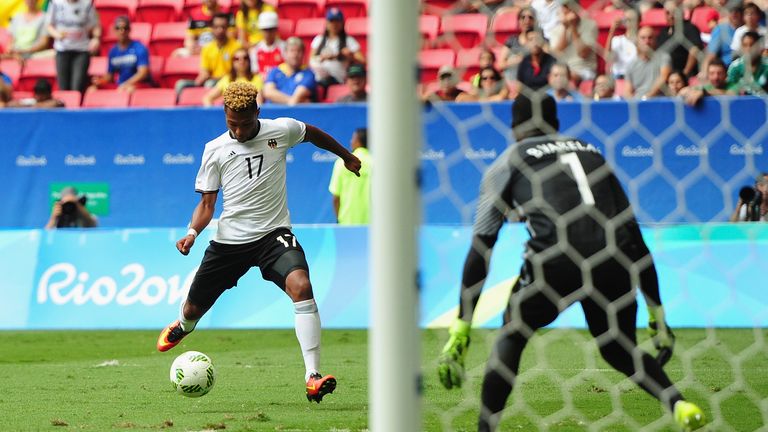 "With only a year left to go on his contract at Arsenal, however, and the regular faith put in him by the DFB having been shown once more with his involvement in the Olympics this summer, when I started to do some research and ask some trusted contacts in Germany I was getting really positive feedback.
"I was told that during the Olympics his focus and willingness to learn had improved; almost to the point that they were trying to translate 'the penny might have dropped with him' into English!


"His performances at the tournament suggested that what I was being told was genuine as he scored six in six and played in all of their games, picking up a silver medal in the process. While I am normally very sceptical of tournament scouting, it became apparent that something more than just his performances were changing and I followed up on what I had been told after the tournament. 
"Unfortunately, Werder Bremen were among a number of other clubs also prepared to take the plunge and he signed there for approximately €5million (£4.18m). Since signing he's gone on to score five in his first 12 Bundesliga games and he scored a hat-trick when making his senior international debut against San Marino. He is a player who will no doubt be in high demand next summer and looks a bargain given the current dynamics of the transfer market.
"A slightly different case is Ousmane Dembele. When he made his first team debut for Rennes last season against Angers in November 2015 as a seemingly talented 18-year-old, the challenge for scouts across Europe was to gain an understanding of his true level and potential.
"While his performance data was very encouraging and it continued to improve across the 1,940 mins that he played in Ligue 1 last season, some of the more statistically-oriented practitioners at clubs may have questioned the robustness and predictability of such a small data set. That's when as a scout you have to quickly compile all the information that you can and place it into context in order to make an accurate assessment of the here and now as well as the future.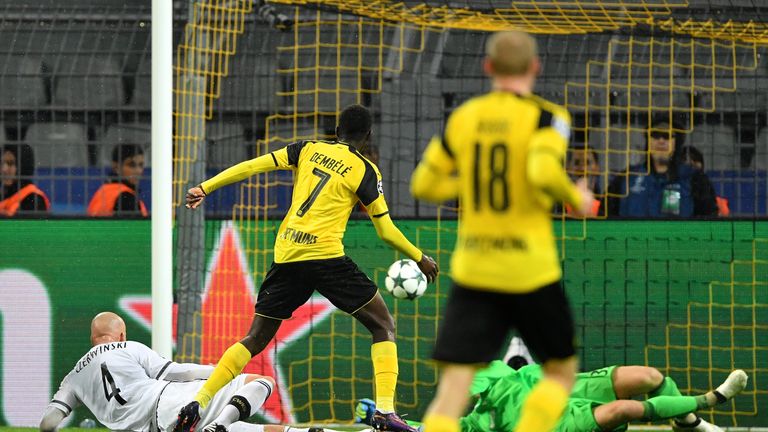 "Given that he played in every league game since making that four-minute debut versus Angers in November, it was clear that the hierarchy within Rennes knew how good he was and the sheer fact that he scored 12 goals and provided five assists in his debut season also spoke volumes for the spike that he continued to enjoy throughout his time there. 
"Unfortunately for most big clubs in Europe, Borussia Dortmund were the only club who managed to convince him to sign and they had the deal concluded in May 2016, a clear two months before the transfer window opened, which demonstrates the faith that they had in his potential to spike even further in the future. 


"Four goals and ten assists in his first 20 games for Dortmund across four different competitions suggest that the initial €15million (£12.5m) that they paid for him will only increase in the future."
Clearly, there are multiple factors at play. A scout must consider technical qualities and personality traits, the stats and the circumstances. But putting it all together and reaching the right conclusions can result in finding that next big bargain.