Top 100 players of 2016: Countdown continues as the No 1 player is announced
By Pete Hall
Last Updated: 26/12/16 8:13pm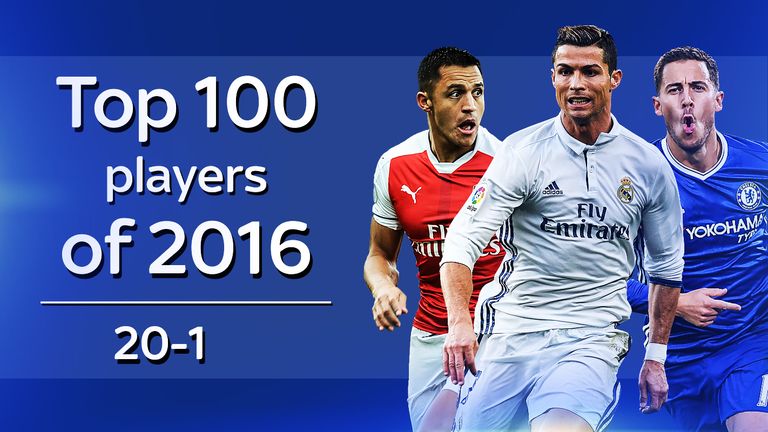 Sky Sports is counting down the top 100 players of 2016, as ranked by WhoScored.com in a five-part series. But who will come out on top?
After every game, WhoScored.com gives players competing in Europe's top five leagues a mark out of 10 based on a wide range of statistical data. Each player received an average score for 2016, and to qualify for our list, players had to have made at least 20 league appearances.
So will Lionel Messi retain his crown or can Cristiano Ronaldo clinch first place? Where do Luis Suarez and Gareth Bale place? And how do Premier League stars Philippe Coutinho, Harry Kane and Sergio Aguero compare?
In part five of our series, we continue our countdown by looking at the players ranked 20-1...
See part one of our series (100-81) here.
See part two of our series (80-61) here.
See part three of our series (60-41) here.
See part four of our series (40-21) here.
20. Nicolas Otamendi - Manchester City - 7.592 WhoScored.com rating
Otamendi was criticised in the early stages of his Manchester City career but has become a regular pick under Pep Guardiola. He's been ranked among the top three centre-backs for interceptions this season and last.
19. Diego Costa - Chelsea - 7.6076
Chelsea's star striker struggled in the early part of the 2015/16 campaign but found his feet in the latter stage of the season and has returned to the menace of old in 2016/17, topping the Premier League goalscoring charts for Antonio Conte's rejuvenated side.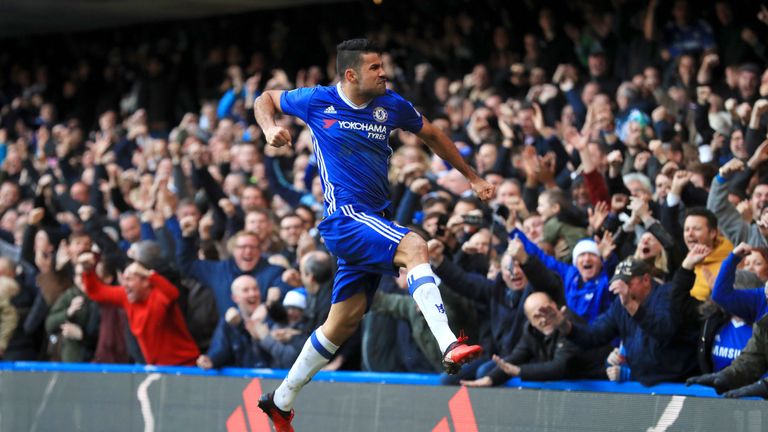 18. N'Golo Kante - Chelsea - 7.6257
Kante may have been an unknown 18 months ago but he played an integral part in Leicester City's Premier League win and is now instrumental at Chelsea, breaking up opposition attacks. He was top of the charts for tackles and interceptions last season and has picked up where he left off this term.
17. Virgil van Djik - Southampton - 7.6330
Van Dijk's reputation at Southampton continues to grow and this season he has won more aerial duels (68) than any other centre-back in the Premier League and made the most accurate long passes (78).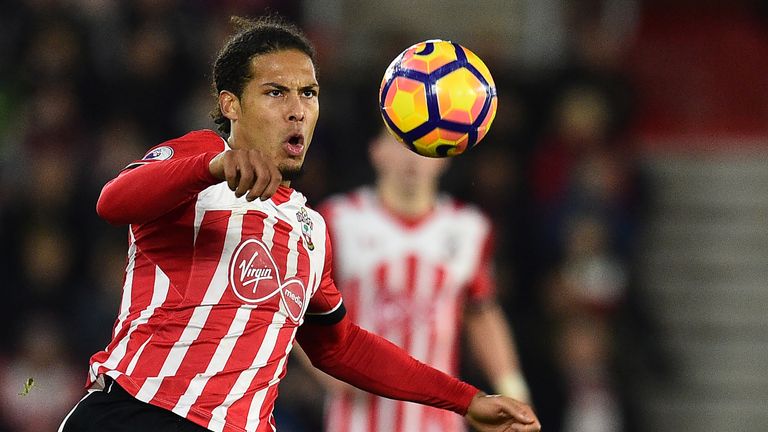 16. Filipe Luiz - Atletico Madrid - 7.6519
Brazilian defender Filipe Luis may have found life tough at Chelsea but has thrived since returning to Atletico Madrid, recording more tackles per game (3.9) than any other player last season.
15. Toni Kroos - Real Madrid - 7.6589
Real Madrid midfielder Kroos helped his side to an impressive 11th Champions League triumph in May. Safe in possession, the Germany international recorded the top passing accuracy in La Liga last season - 93.9 per cent.
14. Eden Hazard - Chelsea - 7.6620
Last season it look like Hazard's best days were behind him, but four goals in his final five league games provided Chelsea fans with a glimmer of hope that he could find form again. This season, Hazard has been the standout performer as the Blues have put together a record winning run, and looks back to his very best.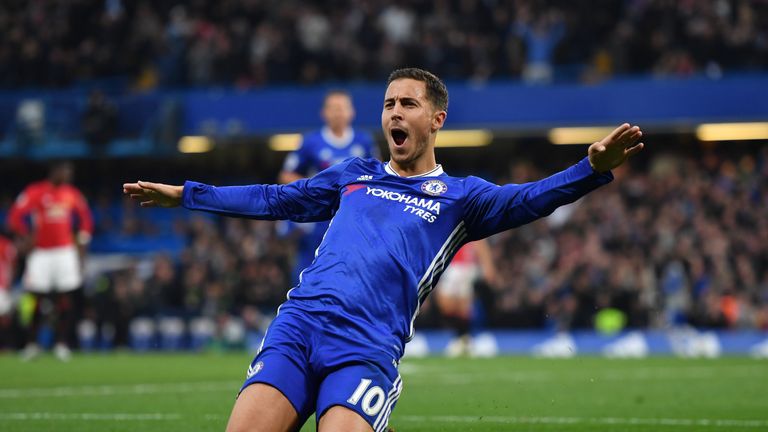 13. Philippe Coutinho - Liverpool - 7.6647
Despite not being the furthest forward in the Liverpool attack, Coutinho averaged over four shots per game last season, and has almost matched that figure this time around. The fact that Liverpool have struggled since Coutinho's recent injury highlights the Brazil international's importance.
12. Diego Perotti - Roma - 7.6812
After initially impressing on loan, Perrotti secured himself a permanent move to Roma and hasn't looked back since. Four assists and two goals in his last five appearances for the Giallorossi has seen him make a late surge into the top ten.
11. Dimitri Payet - West Ham - 7.6890
As signings go, Payet represents as good a find as money can buy. Having been excellent for years in Ligue 1, it was somewhat surprising nobody secured his services sooner, but since arriving at West Ham in the summer of 2015, Payet has been a huge hit. No player in the Premier League averages more key passes per game this season than the Frenchman.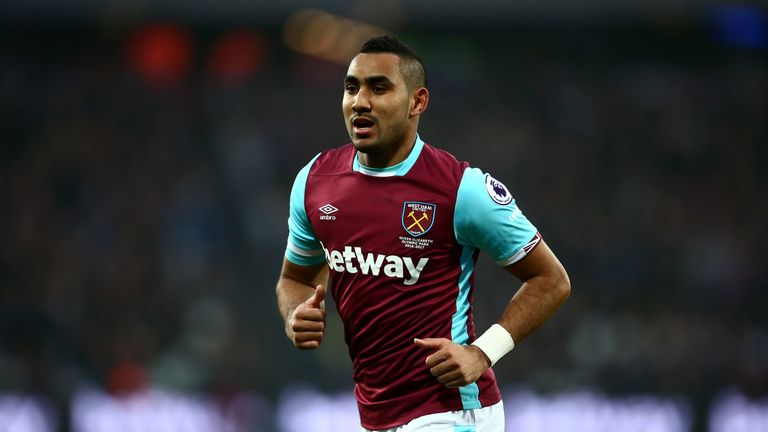 10. Thiago Alcantara - Bayern Munich - 7.715
Making his name at Barcelona since graduation from the fabled La Masia academy, Thiago has become a key player for Bayern Munich since following Guardiola to Bavaria in 2013. His pass success rate enables him to sit in such esteemed company in this list.
9. Paulo Dybala - Juventus - 7.7764
With Paul Pogba gone and Gonzalo Higuian leading the line, Dybala has played more of a supporting role for Juventus, but when it appeared the Old Lady were in a state of flux at the beginning of this season, it was the 23-year-old who dragged them out of it with some stellar showings.
8. Alexis Sanchez - Arsenal - 7.8196
The first five months of the year were impressive, but it is since the turn of the year that Sanchez has been almost unstoppable. The Chile international weighed in with 11 goals and five assists so far in this Premier League season - more than any other in the English top flight - as a move to the focal point of the Gunners' attack has reaped rewards.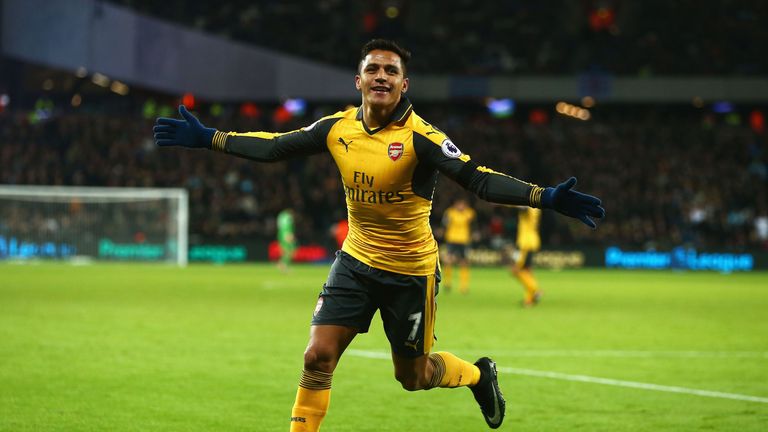 7. Luis Suarez - Barcelona- 7.8785
When you already have Neymar and Lionel Messi in the ranks, having Luis Suarez as another attacking weapon is simply unfair on the competition. 50 league goals in the calendar year is some return from the former Liverpool hitman.
6. Zlatan Ibrahimovic - Manchester United - 7.9336
While Manchester United have struggled, Ibrahimovic has weighed in with eight goals so far after making his long-awaited move to England in the summer. A remarkable 27 goals in the final five months of his Paris Saint-Germain career has helped his cause a great deal.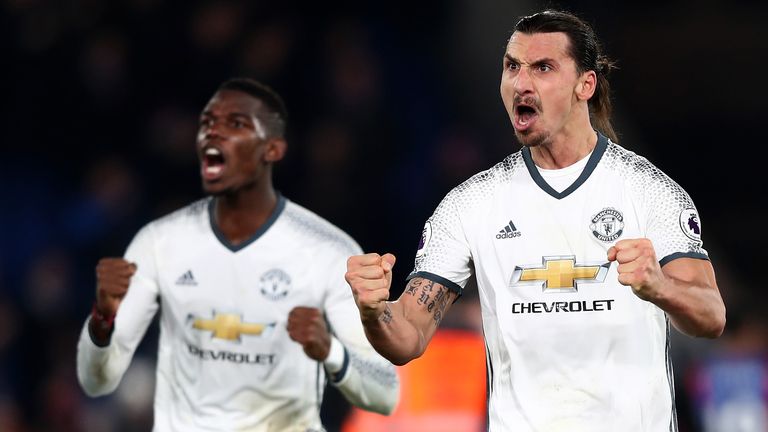 5. Paul Pogba - Manchester United - 7.9994
He may not have set the world alight at Manchester United just yet, but Pogba's all-action exploits for Juventus that earned him his world record move back to Old Trafford sees him make the top five for the calendar year.
4. Cristiano Ronaldo - Real Madrid - 8.0523
Another year, another Ballon d'Or for Ronaldo. The Portuguese is the only player to score 50 or more goals in all competitions for six consecutive calendar years. The consistency is what stands him apart.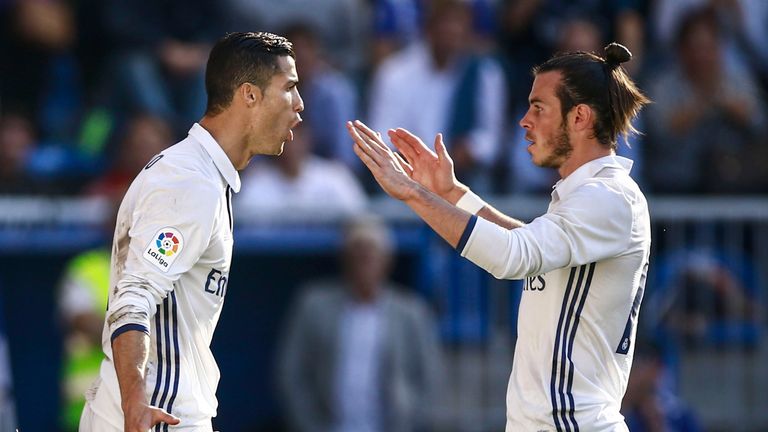 3. Gareth Bale - Real Madrid - 8.0922
Stepping out of Cristiano Ronaldo's shadow, Bale has begun to live up to his world record transfer fee. And it is not only his club that are seeing the best of Bale, as spearheaded Wales' incredible journey to the semi-finals at Euro 2016.
2. Neymar - Barcelona - 8.19
Shouldering the responsibility of being an entire nation's darling is all in a day's work for Neymar. The Brazilian superstar's wealth of skills wows fans the world over, but 28 goals and 18 assists in the calendar year shows there's an end product too.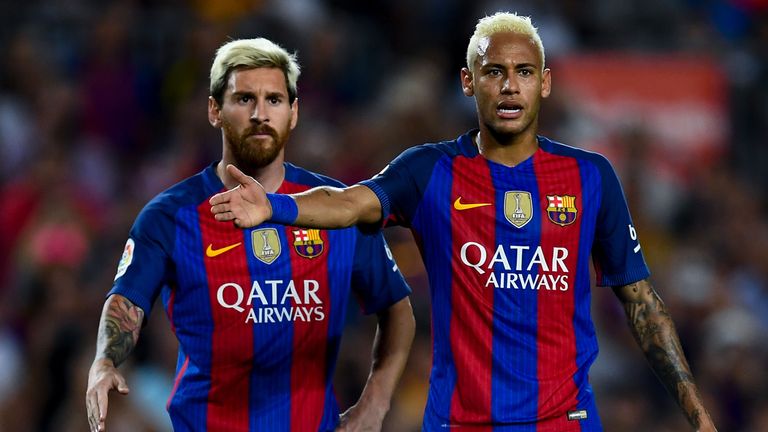 1. Lionel Messi - Barcelona - 8.3205
Are there any superlatives left to describe the Argentinian superstar? Messi is now at 321 career goals, 51 goals ahead of Cristiano Ronaldo - the next highest - and he is yet to turn 30. Ten Champions League goals in the group stages this season - more than 19 teams could muster - shows he may just be getting even better.