Sky Sports has revealed the top 100 players of 2016, as ranked by WhoScored.com - but who comes out on top?
Here's the full list...
100. Armando Izzo - Genoa - 7.26 WhoScored.com rating
Italian centre-back Armando Izzo was rewarded for his fine form for Genoa with a call-up to the national team squad in November and has been an ever-present for the Serie A club this term. 
99. Dele Alli - Tottenham - 7.2606
Dele Alli's breakthrough campaign last season saw him pick up the PFA Young Player of the Year award, while his stunning volley against Crystal Palace at the start of the year will be watched for decades to come.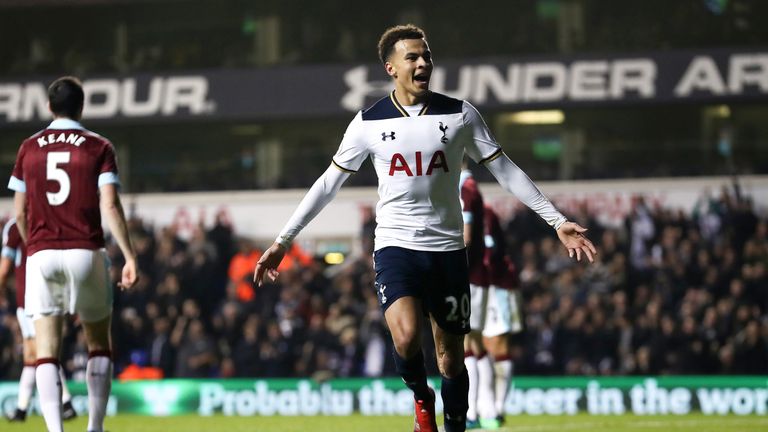 98. Jonathan Viera - Las Palmas - 7.2609
Las Palmas are becoming a neutral's favourite in La Liga given their attractive style and playmaker Jonathan Viera is key to that, picking up where he left off last season having had a hand in 19 goals from attacking midfield.
97. Pierre-Emerick Aubameyang - Borussia Dortmund - 7.2625
Whilst not particularly heavily involved in their build up play, Pierre-Emerick Aubameyang has proven the ideal striker in Dortmund's system under Thomas Tuchel; lethal in the box, he ended the previous Bundesliga campaign with 25 goals.
96. Gerard Pique - Barcelona - 7.2632
Gerard Pique's reputation as one of the world's best centre-backs has carried on into 2016. The defender helped Barcelona to a league and cup double, but will want to forget Spain's Euro 2016 campaign after the then-holders fell to hosts France in the last 16.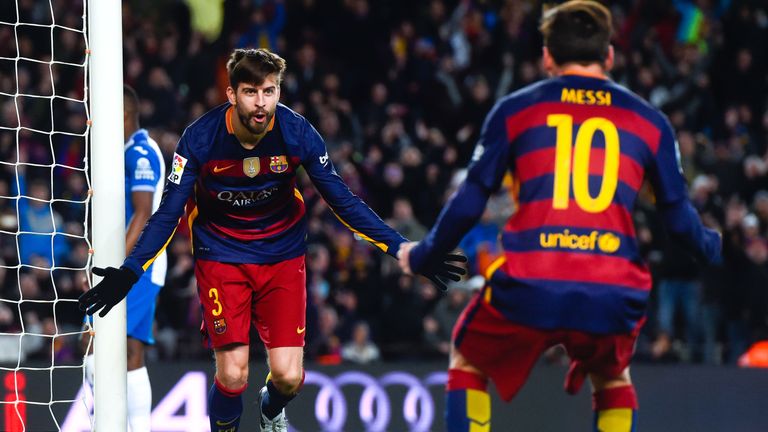 95. Frederik Sorensen - Cologne - 7.2635
While Anthony Modeste has been scoring for fun up front for Cologne, Frederik Sorensen has been doing the hard work in defence, allowing them to boast one of the best defensive records in the Bundesliga.
94. Daley Blind - Manchester United - 7.2710
While Daley Blind's position appeared to change for Manchester United every other game in 2016, the Dutchman always put in consistent performances for the FA Cup winners, regardless of the job he had been asked to do.
93. Alejandro Gomez - Atalanta - 7.2721
Atalanta midfielder Alejandro Gomez scored or assisted in almost every other game for the Serie A club last season, and that trend has continued into the current campaign.
92. Thomas Lemar - Monaco - 7.2743
Thomas Lemar, 21, has already scored six and assisted four in Ligue 1 this season having worked his way into Monaco's starting XI. The Frenchman also netted twice in the Champions League as Monaco finished top of their group, which also featured Tottenham and Bayer Leverkusen.
91. Asier Illarramendi - Real Sociedad - 7.275
Since moving from Real Madrid in 2015, Asier Illarramendi has impressed for Sociedad, and his tireless work in midfield helped the Spanish side to a top-half finish in La Liga.
90. Antonio Valencia - Manchester United - 7.2818
When fit Antonio Valencia has been a favourite of a number of Manchester United managers and that certainly seems to be the case under Jose Mourinho, making the perceived problem right-back position his own.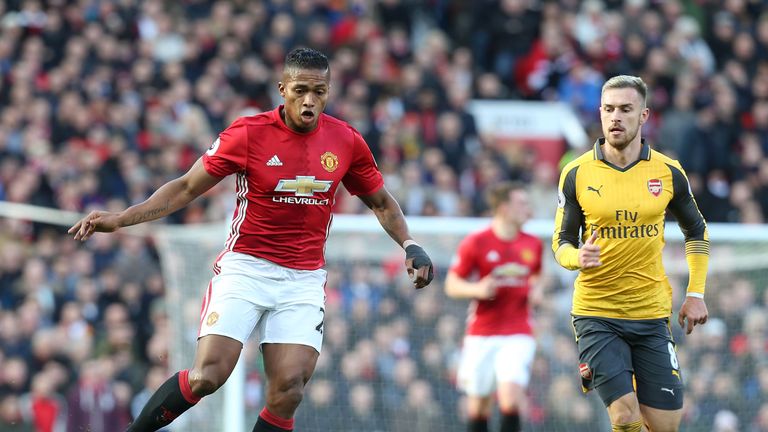 89. Hakan Calhanoglu - Bayer Leverkusen - 7.2823
Four goals and four assists this season helped the Turkey international sneak into our list. The creativity that the Bayer Leverkusen talisman provides makes him a huge asset.
88. Bruno - Villarreal - 7.2824
Central midfielder Bruno was integral in Villarreal's European run last season, which only came to an end in the Europa League semi-finals when Liverpool knocked them out. He's already netted three times this term for the La Liga high-flyers. 
87. Domenico Berardi - Sassuolo - 7.2824
Domenico Berardi has a phenomenal goalscoring record for one so young. Having turned down a summer move to Juventus, the 22-year-old has gone from strength to strength, scoring seven goals in six appearances across all competitions this season. 
86. Danny Drinkwater - Leicester - 7.2827
A huge part of the Leicester fairytale last season, Danny Drinkwater controlled many a game last season, and was as crucial a part as any to that incredible title success.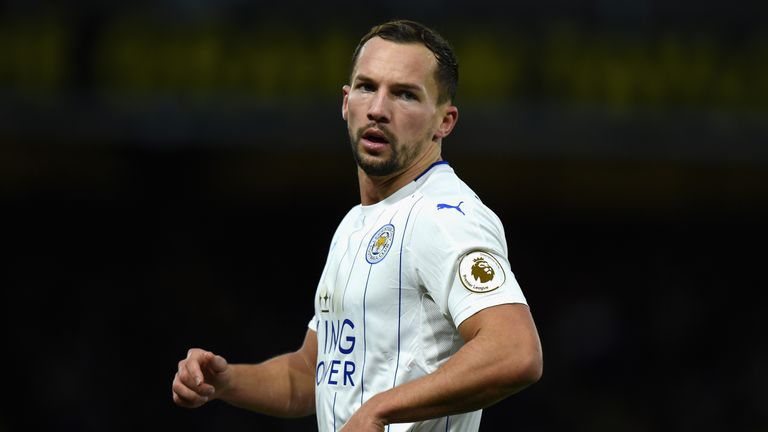 85. Corentin Tolisso - Lyon - 7.2845
One of an impressive crop of young talent to emerge through the Lyon ranks, interest in versatile midfielder Corentin Tolisso is believed to be high, and for good reason given his all-action playing style.
84. Benjamin Hubner - Ingolstadt and Hoffenheim - 7.2892
Hoffenheim are flying high in the Bundesliga and their current position of third has been aided by centre-back Benjamin Hubner, who moved from Ingolstadt in the summer.
83. Xabi Alonso - Bayern Munich - 7.2908
He may have turned 35 last month but Xabi Alonso is still pulling the strings for one of the world's finest clubs, breaking up play in the middle of the park and distributing as effectively as ever.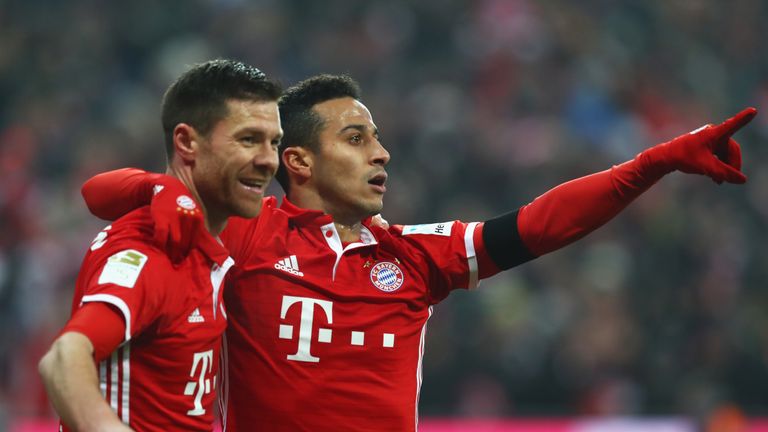 82. Wilfried Zaha - Crystal Palace - 7.2931
It didn't work out at Manchester United, but that hasn't stopped Wilfried Zaha from getting his head down, working hard and improving. Six assists so far this season is some return from an attacker playing in a side struggling for form.
81. Nicolas de Preville - Lille - 7.2962
Nine assists and six goals for Reims last season earned Nicolas de Preville a move to Lille, where he has continued his fine form.
80. James Milner - Liverpool - 7.3007 WhoScored.com rating
Milner has been a manager's dream throughout his career and is now proving an effective stop-gap to Klopp's left-back issues, having registered more assists than any other Liverpool player last season (11).
79. Adam Lallana - Liverpool - 7.3027
Liverpool's rejuvenation under Jurgen Klopp has been helped by Adam Lallana's form. Six goals and six assists is a fantastic return at this juncture of the season.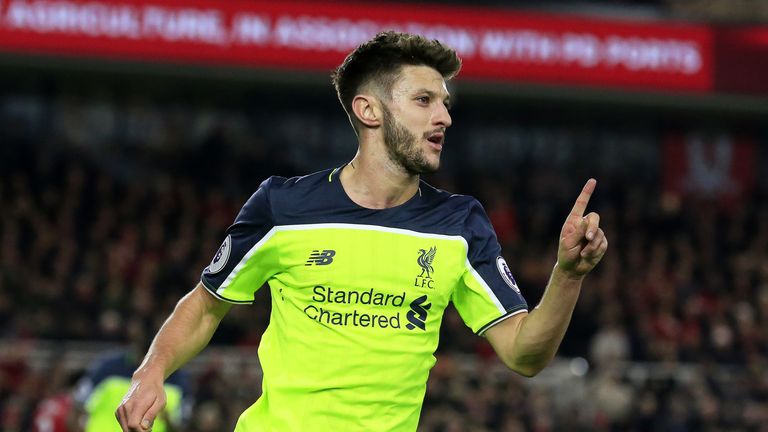 78. Lucas Biglia - Lazio - 7.3073
Lazio could only finish eighth in Serie A last season but Lucas Biglia proved to be a consistent performer in defensive midfield. The Argentine put in a string of good performances for the Italian side in the Europa League until they were knocked out by Sparta Prague in the last 16.
77. Mesut Ozil - Arsenal - 7.3169
With his assists drying up in the latter stages of last season, Ozil's influence waned but the German has developed a greater knack of finishing this time around and continues to link up superbly with Alexis Sanchez to offer the Gunners' best route to goal.
76. Emre Can - Liverpool - 7.3195
German international Can has been utilised in a number of different roles at Liverpool but seems to be flourishing under compatriot Jurgen Klopp, who was given him more freedom to support the attack this season.
75. Idrissa Gueye - Everton - 7.3197
Given Villa's woes last season Gueye's ability was somewhat overlooked but he's getting the recognition he's deserved since a move to Everton as N'Golo Kante's closest Premier League rival in terms of regaining possession.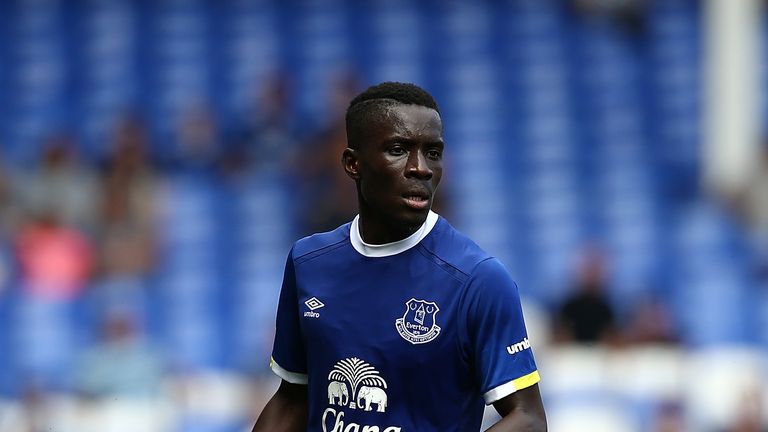 74. Paul Baysse - Nice - 7.3230
Since making the move to Nice last summer, Baysse has been a key member of a side very much punching above their weight, excelling in new manager Lucien Favre's back three.
73. Karim Benzema - Real Madrid - 7.3269
It's been a difficult start to the season for Karim Benzema, coming under real pressure for a starting berth from Alvaro Morata, despite having ended the previous campaign with 24 goals in 26 league starts.
72. Koke - Atletico Madrid - 7.3280
Koke's ability to play anywhere across the midfield still has people guessing his best position, and while a move infield this season has seen his attacking contribution drop, he remains the creative hub of the side.
71. Marcel Risse - Cologne - 7.3317
Winger Marcel Risse has been an integral player for Cologne this year, with his delivery from wide areas and understanding with frontman Modeste key to their early success this season.
70. Jordan Henderson - Liverpool - 7.3319
With the pressure of taking the armband from Steven Gerrard, Henderson underwhelmed a little last season, with injuries taking their toll, but looks at home in a deeper role in front of the back four.
69. Ignacio Camacho - Malaga - 7.3347
Despite having been linked with a move away from Malaga on numerous occasions Camacho has remained and continues to get through a superb amount of work in shielding the back four.
68. Marek Hamsik - Napoli - 7.3405
Hamsik seems to have been around forever, but is showing no signs of slowing down. Six assists so far this season already shows just how invaluable he is.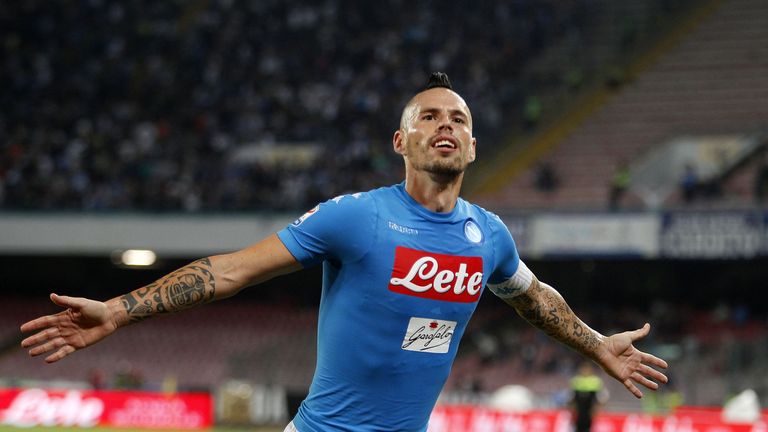 67. Franco Vazquez - Sevilla - 7.3420
While his form for new club Sevilla has dropped having made an immediate impression, Vazquez has still had a notable year, playing the decisive role in Palermo's Serie A survival last season.
66. Diego Godin - Atletico Madrid - 7.3462
The experienced head at the heart of one of Europe's meanest defences, Godin is rightly considered among the very best centre-backs on the continent, helping ensure Atletico conceded just twice in this season's Champions League group stages.
65. Claudio Pizarro - Werder Bremen - 7.3505
The veteran striker continued to find the net in the Bundesliga last season, scoring 14 goals. This year he's been hampered by injury but Werder Bremen will be hoping he can rediscover his goal scoring touch of last season.  
64. Giacomo Bonaventura - AC Milan - 7.355
Now an experienced head in a youthful and exciting Milan side, Bonaventura's influence and creativity from the middle of the park will be essential to the Rossoneri's quest to return to their former glories.
63. Kyle Walker - Tottenham - 7.3562
Very few defenders have the energy and ability to be both a threat in attack and solid defensively, but Kyle Walker breaks the mould. A regular for England too, it has been another year of progress for the full-back.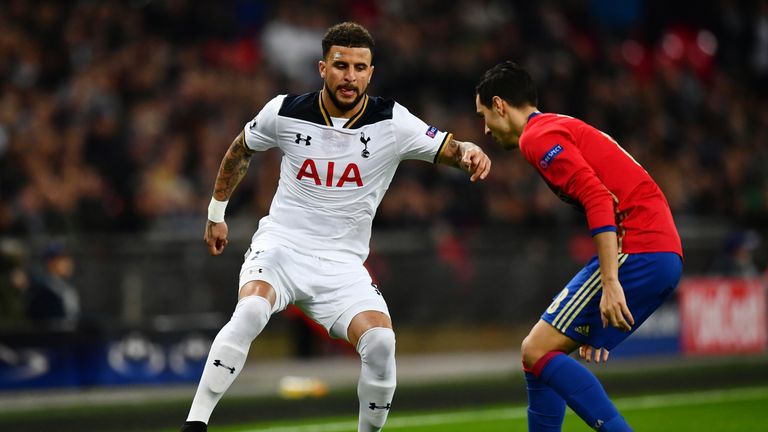 62. Yuri - Real Sociedad - 7.3566
Left-back Yuri has been a star turn for a Real Sociedad side on the rise since the departure of David Moyes, with the Basque outfit hoping to stay in the running for a European berth after a promising start this season.
61. Felipe Anderson - Lazio - 7.3594
After an outstanding breakthrough season in 2014/15, Anderson failed to reach the same standards last time out but is beginning to look back to his best for a fast improving Lazio side.
60. Jose Callejon - Napoli - 7.3636 WhoScored.com rating
A mainstay in the Napoli side since arriving three years ago, Callejon continues to get the better of Serie A defences with his intelligent movement, cutting in from the right flank.
59. Lucas Moura - PSG - 7.3651
Overlooked as a star of this PSG side, Lucas Moura has been a mainstay in the starting line-up since Unai Emery's arrival and Zlatan Ibrahimovic's departure, excelling in Ligue 1 and the Champions League.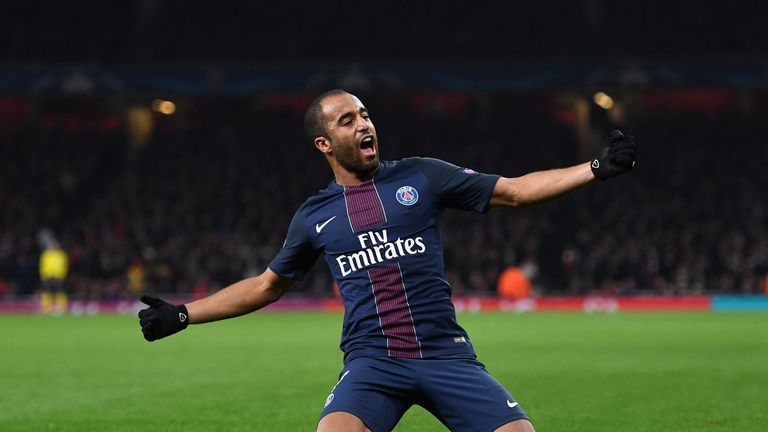 58. Antoine Griezmann - Atletico Madrid - 7.3694
The year 2016 will go down as one full of near misses for Antoine Griezmann, who lost out in both the Champions League and Euro 2016 finals but his star continues to rise, with 20 La Liga goals in the calendar year to his name as of 13 December.
57. Adrien Rabiot - PSG - 7.3736
Rabiot has gone from a hot prospect to a vital member of PSG's squad, looking certain to make a starting spot in midfield his own after a strong start to the campaign where others have faltered.
56. Edin Dzeko - Roma - 7.3766
While it's fair to say Dzeko didn't convince the Italian press following a move from City last summer, since the return of Luciano Spalletti the Bosnian has been in fine goalscoring form this calendar year.
55. Mohamed Salah - Roma - 7.3786
He may not have convinced at Chelsea but Salah has consistently been one of the top performers in Serie A, making his loan move to Roma permanent having had a direct hand in 20 league goals last season.
54. Sandro Wagner - Darmstadt and Hoffenheim - 7.382
Having effectively ensured Darmstadt's survival last season, netting 14 league goals, Wagner earned a move to Hoffenheim and has picked up where he left off in front of goal.
53. Saul Niguez - Atletico Madrid - 7.3866
It's been a year to remember for versatile Spain and Atletico midfielder Saul Niguez, with the highlight undoubtedly his superb solo goal in last season's Champions League semi-final against Bayern Munich.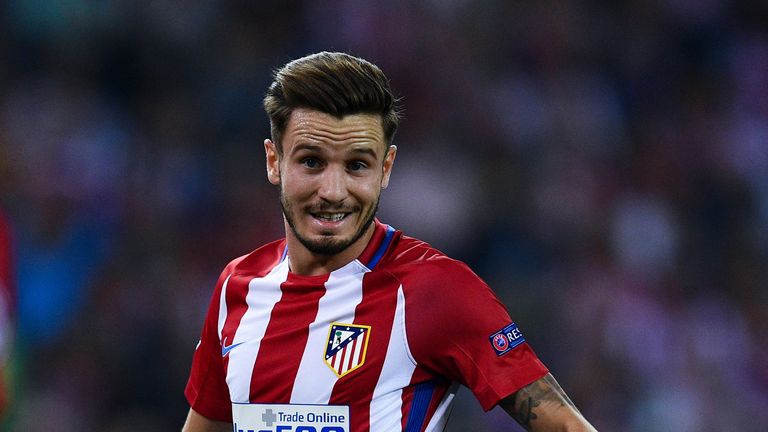 52. Christian Fuchs - Leicester - 7.4066
Christian Fuchs was one of Leicester's regulars during their Premier League title triumph, and only N'Golo Kante made more tackles and interceptions per game.
51. Benjamin Andre - Rennes - 7.4114
A key player in Rennes' excellent start to the campaign, versatile midfielder Andre has added greater attacking intent to his game this season to supplement superb defensive figures all year.
50. Luka Modric - Real Madrid - 7.4183
Real Madrid ace Luka Modric has played a key role in the centre of midfield for Zinedine Zidane's Champions League winners in 2016. He recorded a 90.5 per cent pass accuracy last season.
49. Rachid Ghezzal - Lyon - 7.4328
Despite falling out of favour this season following the return to fitness of Nabil Fekir, Ghezzal enjoyed a superb second half to the previous campaign, posting eight goals and eight assists.
48. Djibril Sidibe - Monaco - 7.4348
Monaco full-back Djibril Sidibe showed his ability to an English audience with a goal and an assist in his side's Champions League win over Spurs, but has been a consistent performer for the high-flying French side this season.
47. Mats Hummels - Bayern Munich - 7.4374
Mats Hummels made a controversial switch to Bayern Munich in the summer, but has maintained his Borussia Dortmund form. Bayern have conceded just nine times in 14 games this season.
46. Michail Antonio- West Ham - 7.4511
Not renowned for his goalscoring prowess, Michail Antonio has managed to find the net seven times this season, from a variety of positions. His versatility makes him a real asset to any squad.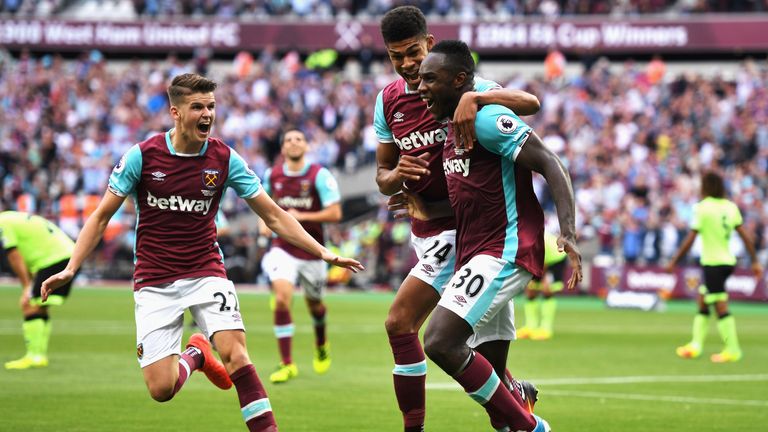 45. Loic Perrin - Saint-Etienne - 7.4513
Saint-Etienne have one of the tightest defences in France's Ligue 1 across 2016 and that's in part down to captain Loic Perrin, who has kept the opposition out despite making just 0.3 fouls per game this season.
44. Danny Rose - Tottenham - 7.4538
Tottenham's full-back Danny Rose has established himself as a first-choice for club and country in 2016. This season he's recording career high figures for tackles (4.1) and clearances (4.3) per game.
43. Robert Lewandowski - Bayern Munich - 7.4567
Nobody got even close to matching Robert Lewandowski's 30 league goals in Germany last season, but 10 goals so far this season is only the third best. With all the natural talent in the world, expect plenty more from the Poland international.
42. Laurent Koscielny - Arsenal - 7.4621
It is Laurent Koscielny's reading of the game that sets him apart. No other player could match his 126 interceptions last season in the Premier League, and he remains as integral as ever to an Arsenal side who rely heavily on his reliability at the back.
41. Harry Kane - Tottenham - 7.4651
Harry Kane finished top of the scoring charts last season as Spurs mounted an unlikely title tilt, but injuries have hampered his progress this season. Perhaps a more pertinent test of Kane's influence is how Spurs struggle in front of goal when he is not in the team.
40. Sofiane Boufal - Southampton - 7.4659 WhoScored.com rating
It is the Southampton record signing's form for Lille last season that has won him a place in this list. Injuries have restricted his opportunities to shine in the Premier League.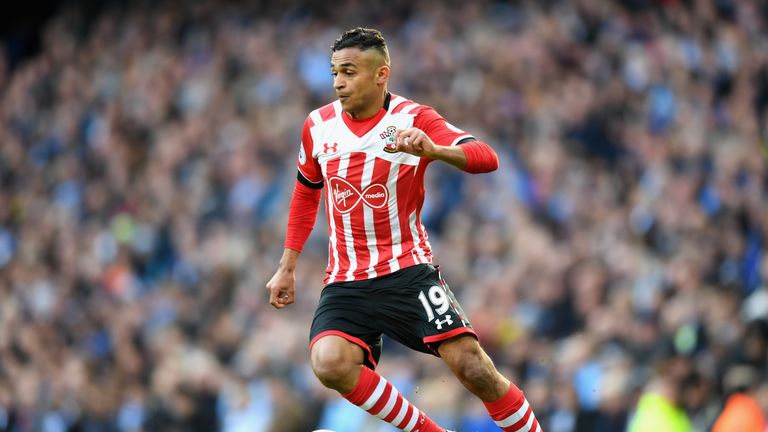 39. Andrea Belotti - Torino - 7.4672
Twenty-two year old Italy international Andrea Belotti has enjoyed a breakthrough 2016, scoring 11 times in Serie A in the second half of last season before matching that tally two games into December this term. One to watch.
38. Henrikh Mkhitaryan - Manchester United - 7.4727
It has taken longer than expected for Henrikh Mkhitaryan to be introduced to the Manchester United masses but fans are starting to see why the Old Trafford hierarchy brought in the player with the most assists in the Bundesliga last season.          
37. Fabinho - Monaco - 7.48
Monaco's resurgence has taken many by surprise, but when you possess players of the calibre of Fabinho, you can see why they are heavily fancied to regain the Ligue 1 crown. The Brazilian was man of the match against Tottenham at Wembley, alerting those less versed on French football to his talents.
36. Christian Eriksen - Tottenham - 7.48
Only Mesut Ozil made more Premier League assist than Christian Eriksen last season, and five assists in all competitions so far this season shows he still has his eye in. The Denmark international started this campaign slowly, without a league goal until late November, but has five in his last four outings, ensuring he was a late climber in this list.
35. Ryad Boudebouz - Montpellier - 7.4874
It has been an impressive 2016 for Ryad Boudebouz. Eleven assists last season was certainly impressive, but the Algeria international has gone on to score seven league goals already this time around.
34. Kevin De Bruyne - Manchester City - 7.4957
Ask most Manchester City fans what the deciding factor in Leicester's fairy tale title success last season and they'd tell you Kevin De Bruyne's injury late in the season, when City looked on course to finish top of the pile.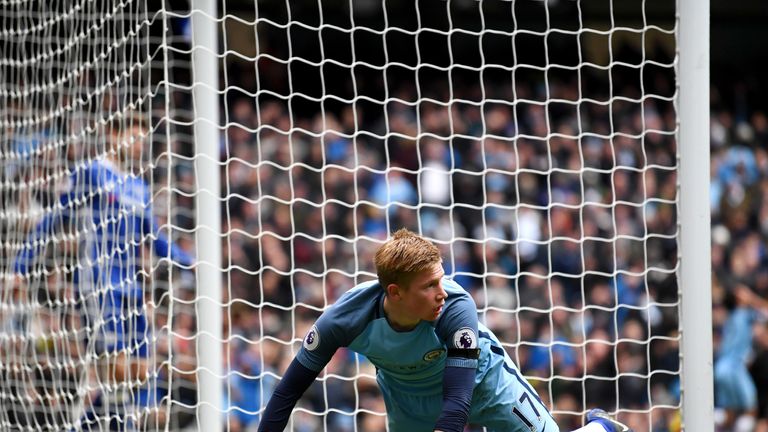 33. Gonzalo Higuain - Juventus - 7.5017
After breaking the Serie A goalscoring record on the final day of last season, Gonzalo Higuain seemed like a snip at just over £75m when Juventus broke their transfer record to bring him in. Nine league goals so far represents a decent return, but with his fitness improving by the week, the net is likely to bulge more regularly before the end of the season.
32. Angel di Maria - PSG - 7.506
It may well have not worked out for Angel di Maria at Manchester United, but the Argentina international has rekindled the form that made him the darling of Real Madrid in the French capital.
31. Maxime Gonalons - Lyon - 7.5066
Averaging over 4.5 tackles per game, Lyon skipper Maxime Gonalons is streets well out ahead of the next best in that department and continues to go from strength to strength.
30. Ricardo Pereira - Nice - 7.5233
As Paris Saint-Germain have stuttered this season, Nice have excelled, with full-back Ricardo Pereira playing a pivotal role. Ranking in the top tackles in the league, as well as being able to contribute to the assist charts has helped the 23-year-old make the list.
29. Miralem Pjanic - Juventus - 7.5303
Football in its purest form, Miralem Pjanic is one of the most elegant footballers around. That's why Juventus paid over £25.5m for the Bosnia international last summer. Five goals and four assists in the league alone this season is an impressive return from central midfield.
28. Alexandre Lacazette - Lyon - 7.5357
Often the subject of the latest transfer rumour, Alexandre Lacazette has enjoyed a rather prolific 2016, and is once again second in the goalscoring charts in France, this time behind Edinson Cavani.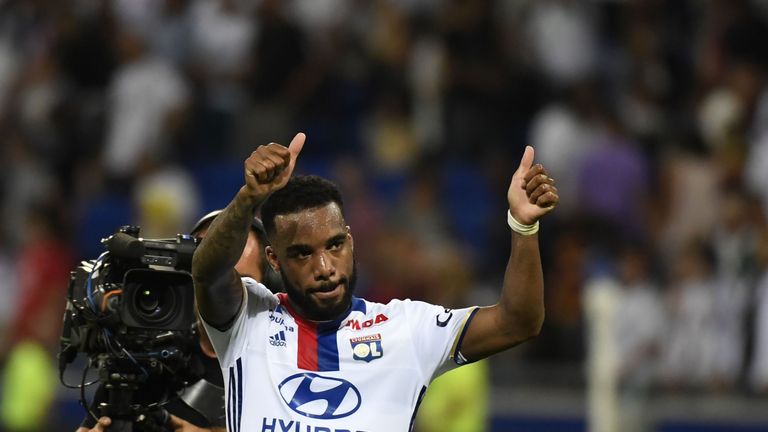 27. Mousa Dembele - Tottenham - 7.5362
Your peers are often the best judges of your ability. Ask any Tottenham player who the best player at White Hart Lane is, more often than not answer back is Mousa Dembele. Vincent Janssen even went as far as to say Dembele was the bets he'd faced, despite only having done so in training!
26. Thiago Silva - PSG - 7.5508
Brazilian defender Thiago Silva was at the heart of Paris Saint-Germain's latest title win in 2015/16. With their captain marshalling their backline, the French club conceded just 19 times as they marched to a comprehensive title defence, finishing 31-points clear of second-placed Lyon.
25. Raffael - Borussia Monchengladbach - 7.5508
A surprise inclusion for those who aren't regular Bundesliga watchers, but 13 goals and 10 assists last season is how Raffael secured his spot in this illustrious list.
24. Roberto Firmino - Liverpool - 7.5766
Having arrived in England as a relative unknown, Roberto Firmino has emerged as a key player for Liverpool. Able to play anywhere across the front line, the fleet-footed Brazilian has condemned Daniel Sturridge to the substitutes' bench for much of this season thanks to some impressive displays.


23. Ousmane Dembele - Borussia Dortmund - 7.5803
One of the younger players on the list, Ousmane Dembele's rise has been nothing short of meteoric and, after it was Borussia Dortmund who secured the talented teenager's services in the summer, he has continued to shine.
22. Alex Sandro - Juventus - 7.5903
Juventus' reliable left wing-back has already matched his tally of three assists from last season this term and has helped the reigning champions back to the top of Serie A in 2016/17.
21. Sergio Aguero - Manchester City - 7.59
Sergio Aguero has gone from strength to strength since arriving in England five years ago. Nobody with more than 900 minutes under their belts scored more frequently than Aguero last season (a goal every 102 minutes). Ten goals in 11 Premier League starts this season isn't bad either.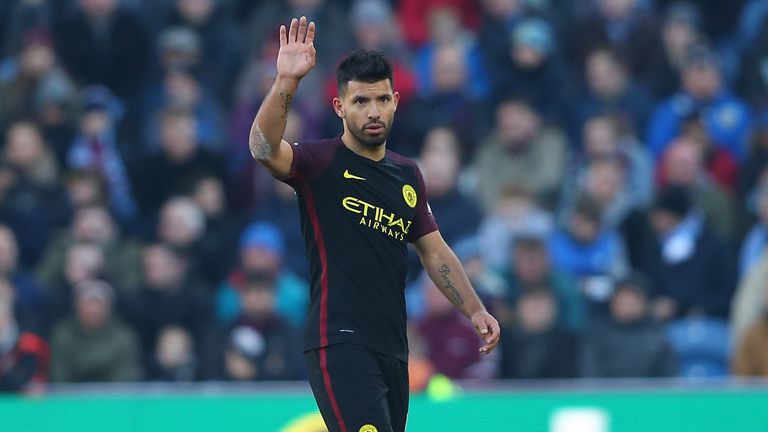 19. Diego Costa - Chelsea - 7.6076
Chelsea's star striker struggled in the early part of the 2015/16 campaign but found his feet in the latter part of the season and has returned to the menace of old in 2016/17, topping the Premier League goalscoring charts for Antonio Conte's rejuvenated side.


18. N'Golo Kante - Chelsea - 7.6257
Kante may have been an unknown 18 months ago but he played an integral part in Leicester City's shock Premier League win and is now instrumental at Chelsea, breaking up opposition attacks. He was top of the charts for tackles and interceptions last season and has picked up where he left off this term.
17. Virgil van Djik - Southampton - 7.6330
Van Dijk's reputation at Southampton continues to grow and this season he has won more aerial duels (68) than any other centre-back in the Premier League and made the most accurate long passes (78).


16. Filipe Luiz - Atletico Madrid - 7.6519
Brazilian defender Filipe Luis may have found life tough at Chelsea but has thrived since returning to Atletico Madrid, recording more tackles per game (3.9) than any other player last season.
15. Toni Kroos - Real Madrid - 7.6589
Real Madrid midfielder Kroos helped his side to an impressive 11th Champions League triumph in May. Safe in possession, the Germany international recorded the top passing accuracy in La Liga last season - 93.9 per cent.
14. Eden Hazard - Chelsea - 7.6620
Last season it look like Hazard's best days were behind him, but four goals in his final five league games provided Chelsea fans with a glimmer of hope that he could find form again. This season, Hazard has been the standout performer as the Blues have put together a record winning run, and looks back to his very best.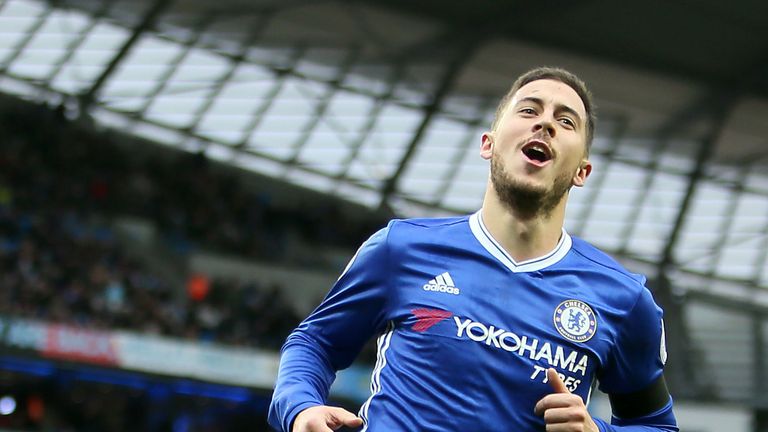 13. Philippe Coutinho - Liverpool - 7.6647
Despite not being the furthest forward in the Liverpool attack, Coutinho averaged over four shots per game last season, and has almost matched that figure this time around. The fact that Liverpool have struggled since Coutinho's recent injury highlights the Brazil international's importance.
12. Diego Perotti - Roma - 7.6812
After initially impressing on loan, Perroti secured himself a permanent move to Roma and hasn't looked back since. Four assists and two goals in his last five appearances for the Giallorossi has seen him make a late surge into the top ten.
11. Dimitri Payet - West Ham - 7.6890
As signings go, Payet represents as good a find as money can buy. Having been excellent for years in Ligue 1, it was somewhat surprising nobody secured his services sooner, but since arriving at West Ham in the summer of 2015, Payet has been a huge hit. No player in the Premier League averages more key passes per game this season than the Frenchman.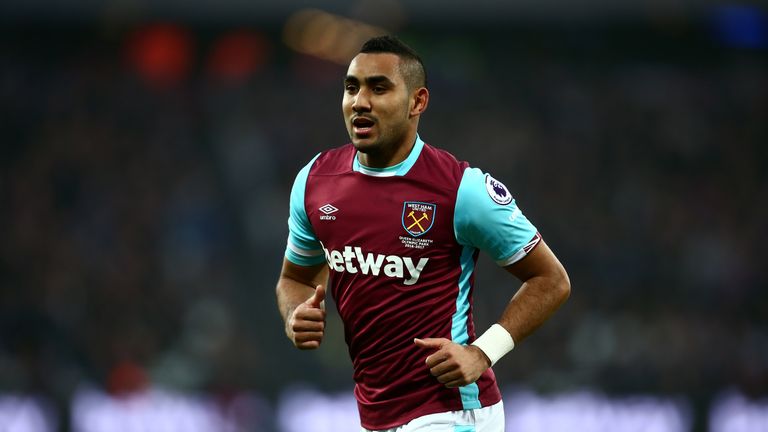 10. Thiago Alcantara - Bayern Munich - 7.715
Making his name at Barcelona since graduation from the fabled La Masia academy, Thiago has become a key player for Bayern Munich since following Guardiola to Bavaria in 2013. His pass success rate enables him to sit in such esteemed company in this list.
9. Paulo Dybala - Juventus - 7.7764
With Paul Pogba gone and Gonzalo Higuian leading the line, Dybala has played more of a supporting role for Juventus, but when it appeared the Old Lady were in a state of flux at the beginning of this season, it was the 23-year-old who dragged them out of it with some stellar showings.
8. Alexis Sanchez - Arsenal - 7.8196
The first five months of the year were impressive, but it is since the turn of the year that Sanchez has been almost unstoppable. The Chile international weighed in with 11 goals and five assists so far in this Premier League season - more than any other in the English top flight - as a move to the focal point of the Gunners' attack has reaped rewards.
7. Luis Suarez - Barcelona- 7.8785
When you already have Neymar and Lionel Messi in the ranks, having Luis Suarez as another attacking weapon is simply unfair on the competition. 50 goals in the calendar year, just in the league, is some return from the former Liverpool hitman.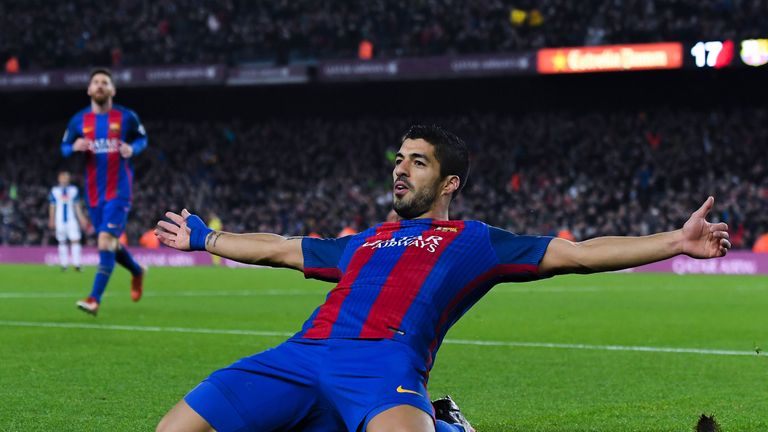 6. Zlatan Ibrahimovic - Manchester United - 7.9336
While Manchester United have struggled, Ibrahimovic has weighed in with eight goals so far after making his long-awaited move to England in the summer. A remarkable 27 goals in the final five months of his Paris Saint-Germain career has helped his cause a great deal.
5. Paul Pogba - Manchester United - 7.9994
He may not have set the world alight at Manchester United, but Pogba's all-action exploits for Juventus that earned him his world-record move back to Old Trafford sees him make the top five for the calendar year.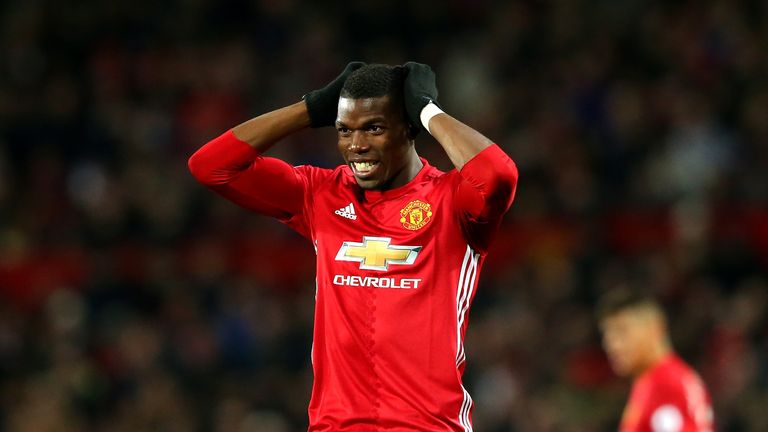 4. Cristiano Ronaldo - Real Madrid - 8.0523
Another year, another Ballon d'Or for Ronaldo. The Portuguese is the only player to score 50 or more goals in all competitions for six consecutive calendar years. The consistency is what stands him apart.
3. Gareth Bale - Real Madrid - 8.0922
Stepping out of Cristiano Ronaldo's shadow, Bale has begun to live up to his world record transfer fee. And it is not only his club that are seeing the best of Bale, as spearheaded Wales' incredible journey to the semi-finals at Euro 2016.
2. Neymar - Barcelona - 8.19
Shouldering the responsibility of being an entire nation's darling is all in a day's work for Neymar. The Brazilian superstar's wealth of skills wows fans the world over, but 28 goals and 18 assists in the calendar year shows there's an end product too.
1. Lionel Messi - Barcelona - 8.3205
Are there any superlatives left to describe the Argentine superstar? Messi is now at 321 career goals, 51 goals ahead of Cristiano Ronaldo - the next highest - and he is yet to turn 30. Ten Champions League goals in the group stages this season - more than 19 teams could muster - shows he may just be getting even better.