Lincoln City boss Danny Cowley on dream FA Cup quarter-final at Arsenal
Last Updated: 09/03/17 9:14am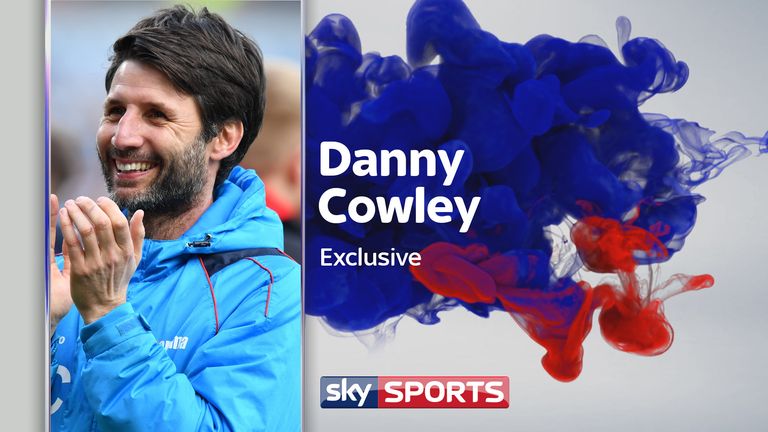 Former PE teacher Danny Cowley's classroom skills have helped non-league Lincoln City to an FA Cup quarter-final with Arsenal. He tells Sky Sports why hard work and homework pays off…
"I'm sure they'll be looking to respond with a good performance on Saturday," Lincoln City boss Danny Cowley tells Sky Sports as he studies a video of Arsenal's 5-1 Champions League thumping at home to Bayern Munich.
The former PE teacher is catching up on his homework. While Arsene Wenger was enduring a night to forget in north London, Cowley was receiving a warm welcome back at former club Braintree Town, before overseeing a 4-0 win for his National League leaders.
Now, finally, his full attention can turn to Lincoln's historic FA Cup quarter-final at Arsenal this weekend.
Lincoln's FA Cup scalps
Fourth qualifying round: Beat Guisley 2-1 (replay)
First round: Beat Altrincham 2-1
Second round: Beat Oldham 3-2
Third round: Beat Ipswich 1-0 (replay)
Fourth round: Beat Brighton 3-1
Fifth round: Beat Burnley 1-0

Lincoln, who are also in the semi-finals of the FA Trophy, have played 46 matches already this season. There's been little time to reflect on an FA Cup run which has seen them become the first non-league side in 103 years to reach the last-eight, but it would have been easy for Cowley's promotion chasers to take their eye off the ball ahead of their "once in a lifetime" trip to the Emirates Stadium.
"It was a huge test for us on Tuesday night," Cowley says. "To have the Arsenal game coming up, it doesn't matter how you bounce the words off the walls, everybody knows it's there. But we felt Tuesday and Saturday [when they drew at play-off-chasing Aldershot] were more than football matches for us. They were representations of us as people.
"Everybody is expecting you to have one eye on Arsenal and not be focused or as committed as you have been all season but it was really important to us that we showed everyone what we stand for.
"A lot of people say the cup run is a distraction. But we don't see it that way. It's inspired us, the magnitude of the games have inspired us. And for the young players the message has been that if you keep working hard, this could be your experience every Saturday. It's inspired us to keep working hard."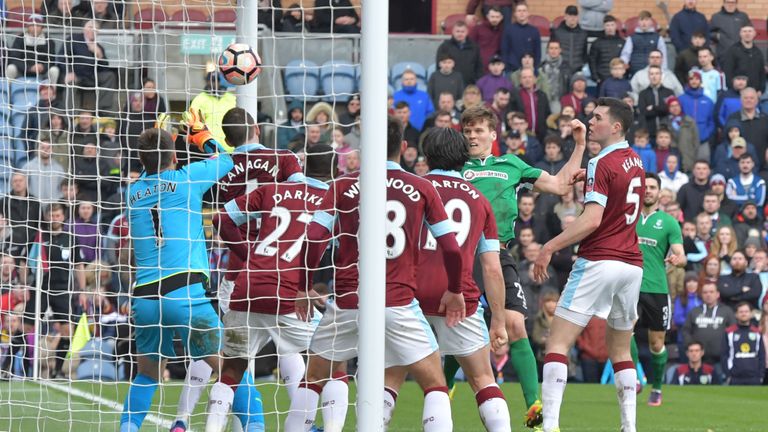 Hard work is a recurring theme for Cowley, who is known to spend hours poring over video tapes and statistics. "Relentless hard work has been the foundation to our success," he says. And his return to Braintree Town's 4,000-capacity Cressing Road stadium was a reminder of what that can achieve.
This time last season, the 38-year-old and his younger brother, Nicky, were working as PE teachers at FitzWimarc School in Rayleigh. In their spare time they took a Braintree team of part-time players, who had been expected to battle relegation, to the play-offs for League Two.
Their success with the Essex club - on the back of three promotions in eight seasons with Canvey Island's Concord Rangers - prompted Lincoln to offer them full-time roles for this campaign. The brothers seized their opportunity and a bright future in football management awaits.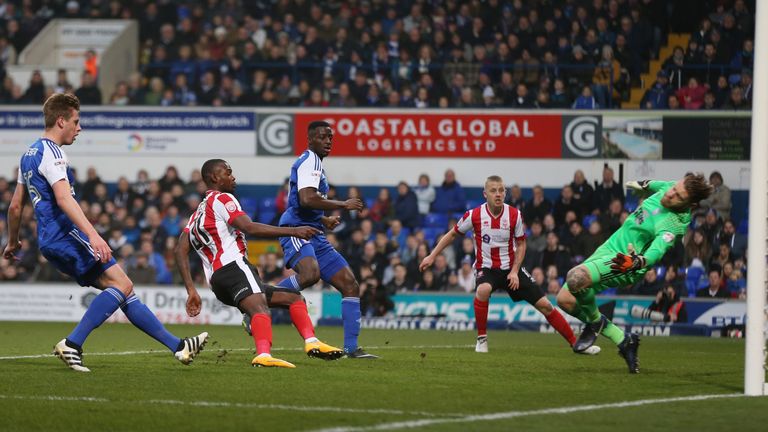 But while Cowley has stepped away from the classroom, the former sports science student continues to lean on his teaching skills and experience. Education, he says, helps his players maximise their potential.
"We're trying to make them good learners," he explains. "It can be frowned upon in football to talk about learning and education but if you empower the players and give them a real understanding of what they're doing and why, they're able to make better decisions.
"You want to give them the independence to be able to problem solve and make the right decisions at the right time, but also to evaluate and analyse their decisions in their performance.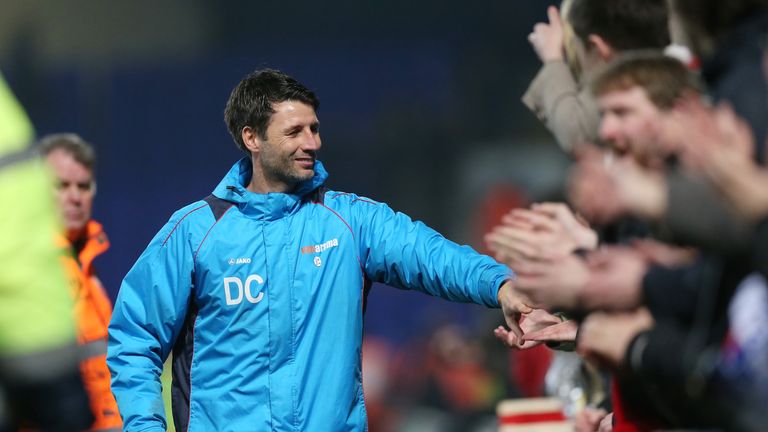 It can be frowned upon in football to talk about learning and education but if you give players a real understanding of what they're doing and why, they're able to make better decisions.
Danny Cowley
"Myself and Nicky spend a lot of time planning to make sure our training sessions are focused and functional. We're always trying to work on our method and make sure the players are well drilled and clear on what we require from them. We try to create a framework for them to play within, while also giving them the freedom to express themselves in attacking areas.
"Sports science, statistics and video analysis are all areas that have allowed us to gain success at this level, but there's no doubt my teaching has played a massive part in my football management.
"I think the best coaches are teachers. That doesn't mean they have to be qualified teachers, but the best coaches teach and provide an understanding to their players and empower them with knowledge.
"Learning is a skill. Once you've got that skill then anything is possible."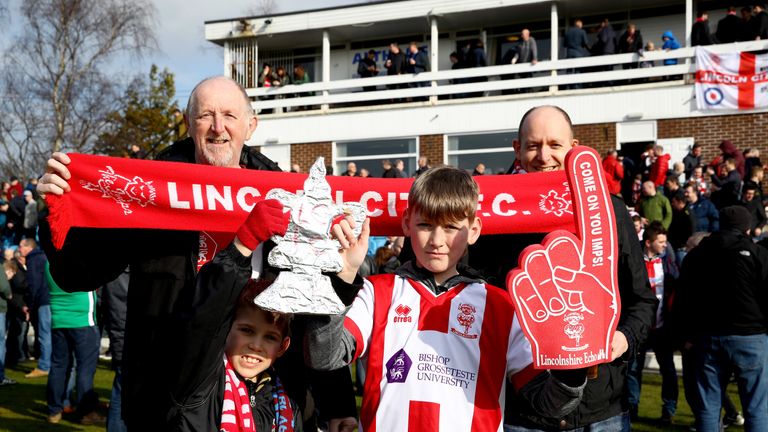 Lincoln City's 9,000 travelling supporters will certainly believe anything is possible on Saturday, after already seeing their side knock out Premier League Burnley in the fifth round. Cowley is determined to give them a good day out - but says his team's realistic aim at Arsenal will be to play to their potential.
"Our supporters will fit in just fine at the Emirates - they're Premier League," he says. "They've been starved of success in recent times and had to come through some tough periods but they've been unbelievable for us. Hopefully we can have a really good day and do ourselves proud.
"We're going to put all our energies into what we can do. Success will be playing at our very best against the intense scrutiny of world class players. If we can do that, we'll come away with a lot of credit and a lot of pride."