Sky Sports bust common football myths: Scored too early?
By Adam Smith
Last Updated: 18/07/17 11:45am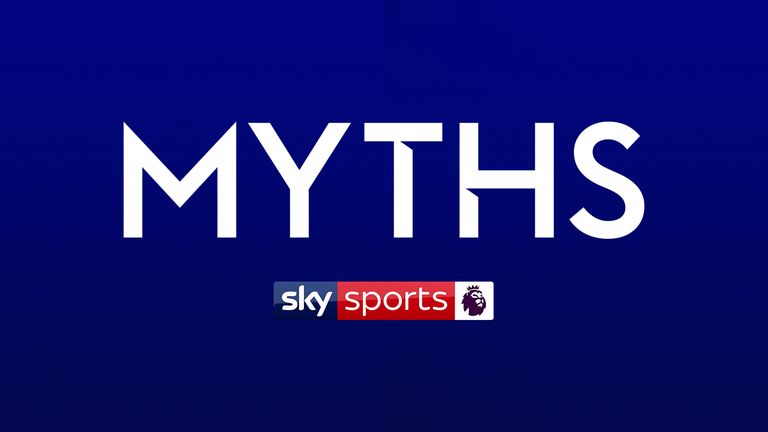 They often say a team scored too early - but does scoring an early opening goal reduce the chances of winning? We've checked Opta data to bust the myth...
Last season, Pedro, Romelu Lukaku and Tom Davies all scored goals after just 30 seconds - and on each occasion their respective team went on to win the game.
But there is a theory that suggests scoring the opening goal too early is less effective than scoring later in the game - instead of building on the early advantage, it gives the initiative to the trailing side.
In total, there have been 2,802 opening goals during the first 15 minutes of Premier League games since 1992 - more than any other interval.
Interestingly, that number reduces in 15-minute increments with 2,173 opening goals scored during 16-30 minutes, 1,710 during 31-45, 1,002 during 46-60, 690 during 61-75 and 516 during 76-90.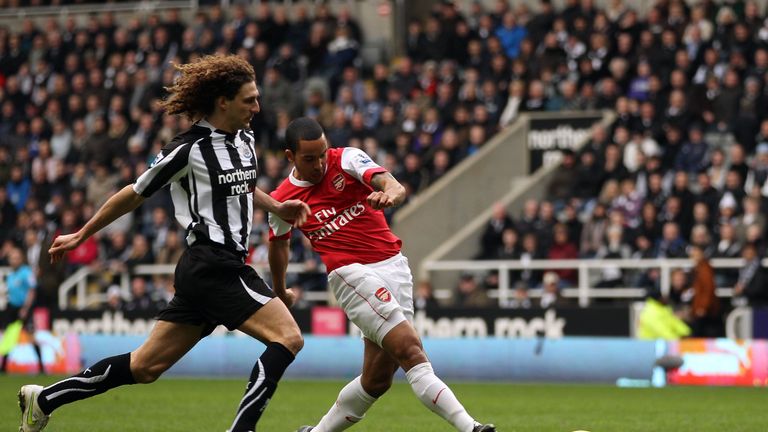 But are teams that score the opening goal early less likely to win than a side that scores it later?
The answer: Yes, the odds of winning improve when a team scores an opening goal later in a game - but even an early goal still improves the chances of victory, on average.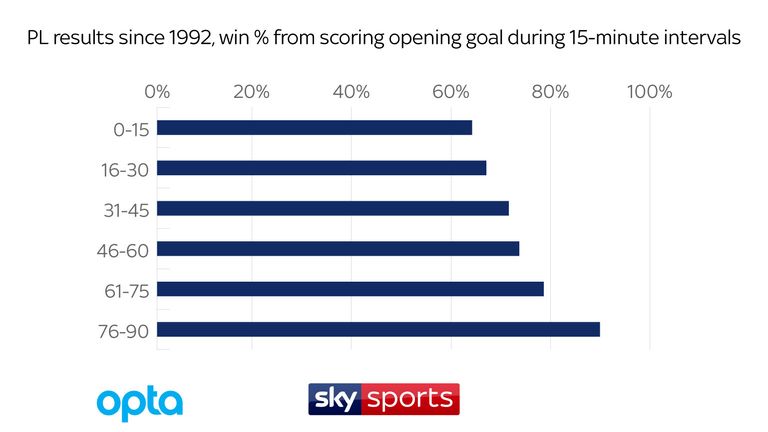 Over the last 25 years, teams that scored within the first 15 minutes won 63.28 per cent of the time.
If the opening goal was struck between the 16th and 30th minute, that win rate rises marginally to 66.13 per cent - reaching 70.64 per cent if scored during the final 15 minutes of the first half.
Teams that score the first goal of the game within 15 minutes of the restart have a 72.75 per cent win rate - and there is a considerable rise to 77.68 per cent for sides that open the scoring between the 61st and 75th minute.
That rate soars to 88.95 per cent during the final 15 minutes, which still allows an 11 per cent chance for the trailing team to steal a point or three - so at 1-0 up, it really isn't over until the final whistle.