Lionel Messi's sensational form assessed before Barcelona-Chelsea Champions League clash
By Guillem Balague and Peter Smith
Last Updated: 13/03/18 12:15am
Guillem Balague nominates his player of the season so far... and there's a runaway winner...
It's this time of year when the debate starts about who has been player of the season. But in La Liga there can be no argument. This man - once again - stands head and shoulders above the rest. Lionel Messi.
He may have missed the 2-0 win at Malaga on Saturday due to the birth of his third child - but he's set to face Chelsea in the Champions League on Wednesday and could be the difference, again.
At Sky Sports, we have devised La Liga Power Rankings. We use over 30 different stats to judge a player's performance in each game.
Messi's combined score for this season is almost twice as much as any other player in the league. That's remarkable - especially when you see how close together the next best players are in the rankings.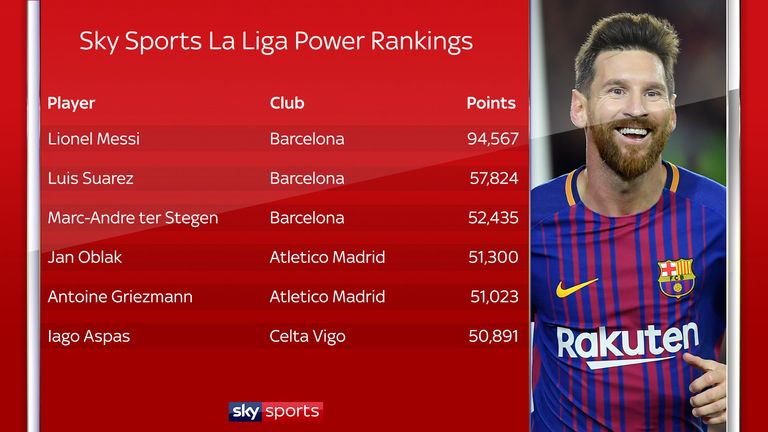 Don't forget, this is a player who is now 30 years old. He's been on the world stage for 13 years. But he shows no sign of slowing up.
This season Messi is the top scorer in La Liga. He's got the most assists too. Put them together and he's directly contributed to exactly half of Barcelona's goals as they head towards the title: 36 of their 72 goals They couldn't have done it without him.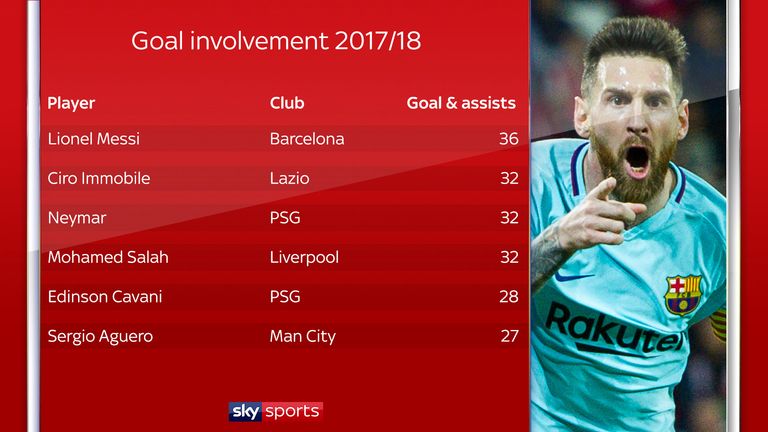 His goals total also makes him the joint-top scorer in Europe. The difference being no other player with over 20 goals is into double figures for assists like Messi is. His output is incredible.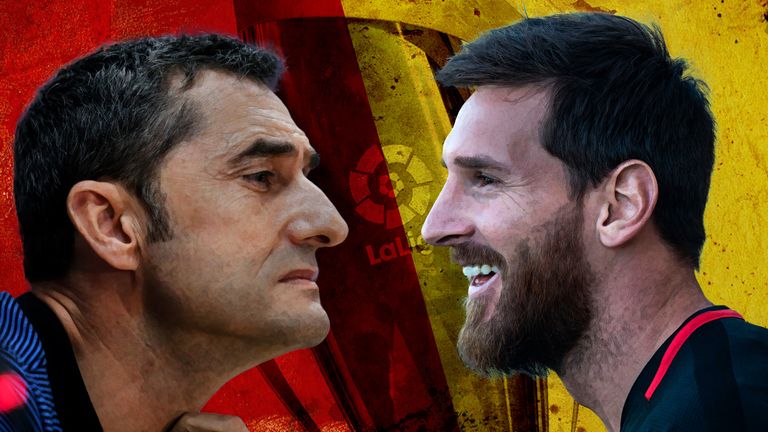 There's no doubt his manager, Ernesto Valverde, has played to Messi's strengths this season. Or should we say it the other way round? Messi has been using himself as a withdrawn attacker, playing just off Luis Suarez. It allows him to be at the centre of Barcelona's attacks, involved in the majority of their moves.
Behind him, though, Valverde has often opted for a compact, disciplined midfield four. Ivan Rakitic, Sergio Busquets, Andres Iniesta and Paulinho. Messi plays better with Iniesta and Rakitic next to him, but anybody who plays around Leo looks out for him. More than ever, he is the focus of the play for the team. Of course, he's risen to the challenge.
No player in Europe's top five leagues has completed more successful dribbles or scored more direct free-kicks this season. He's also top for big chances created, too. Messi has taken on the burden.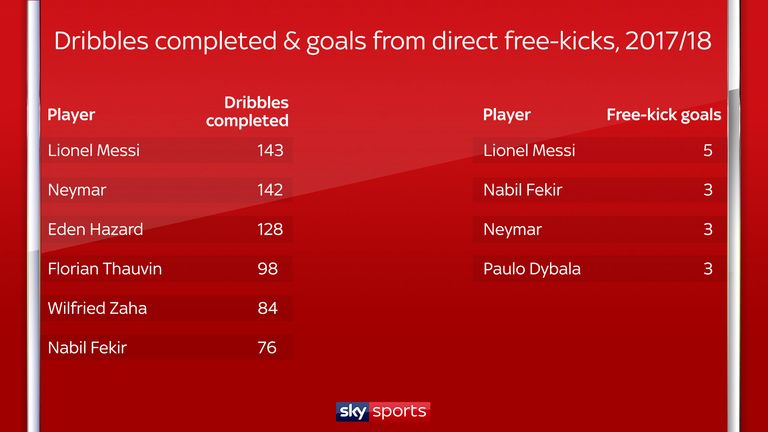 Now, that could have negative consequences for Barcelona further down the line in the Champions League. It's not sustainable to rely on one man - even the great man - to continually drive all of the team's attacking play. Luis Suarez has been scoring, of course, but around a quarter of his goals have been set up by Messi.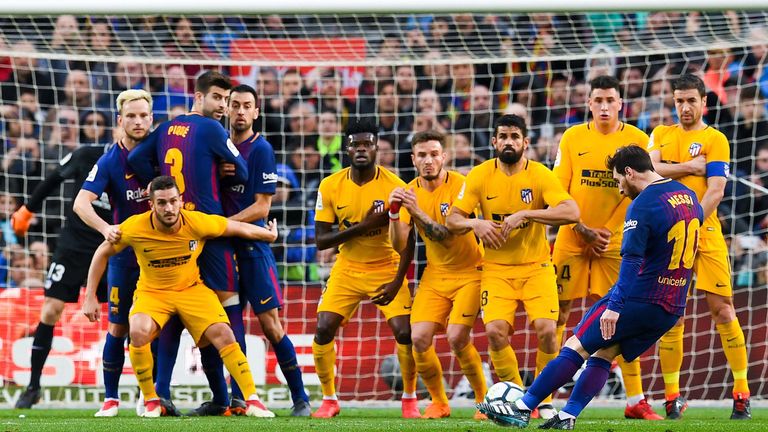 With a comfortable lead at the top of La Liga - thanks to a free-kick winner from Messi a couple of weeks ago against Atletico, his 600th goal as a professional - Valverde may argue there's justification in putting the emphasis on his main man. In fact, when you have Messi in your team, is there any other way to play but use all his numerous strengths?
He's certainly been the standout performer in Spain and, indeed, Europe this season. But if Messi has the player of the year prize wrapped up in La Liga, who deserves recognition behind him?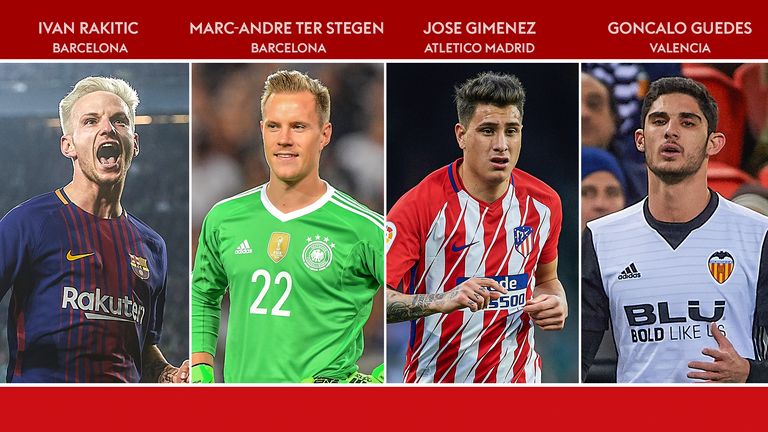 For me, Rakitic is one. He's the perfect midfielder, crucial for Barcelona, positioned next to Busquets or further forward and gives balance to the team. He links well with Messi, too
Then there is Marc-Andre ter Stegen. Just a superb goalkeeper and also key in the way Barcelona build up play.
Jose Gimenez at Atletico has played well, too. He's one of the top defenders in the world now. Anticipates danger, deals with it calmly and rarely makes mistakes. He's been even better than Diego Godin.
And finally, Gonacalo Guedes. Nobody at Valencia has had a consistent season but when he is on top form, he is one of the best around.
Get involved and tweet us your top three players of the season in La Liga to @SkyRevista and why they deserve praise. Guillem will discuss your most popular choices in his Q&A on Friday afternoon.