As Paul Pogba's relationship with Jose Mourinho appears to have taken another bad turn, we take a look at what the pair have said about each other in the past.
Pogba and Mourinho had a tense exchange at the start of Manchester United's training session on Wednesday morning, just one day after the World Cup winner was stripped of the club's vice-captaincy role by his manager.
And as the relationship between the pair appears to be worsening, with neither afraid to voice their opinions, we've taken a closer look at what the two have had to say about each other since Pogba arrived at Old Trafford in August 2016.
Pogba on Mourinho
"I am delighted to re-join United," Pogba said after joining Manchester United for £89.3m in August 2016.
"It has always been a club with a special place in my heart and I am really looking forward to working with Jose Mourinho. I have thoroughly enjoyed my time at Juventus and have some fantastic memories of a great club with players that I count as friends."
Pogba was pleased with his relationship with Mourinho after his first full season at Old Trafford.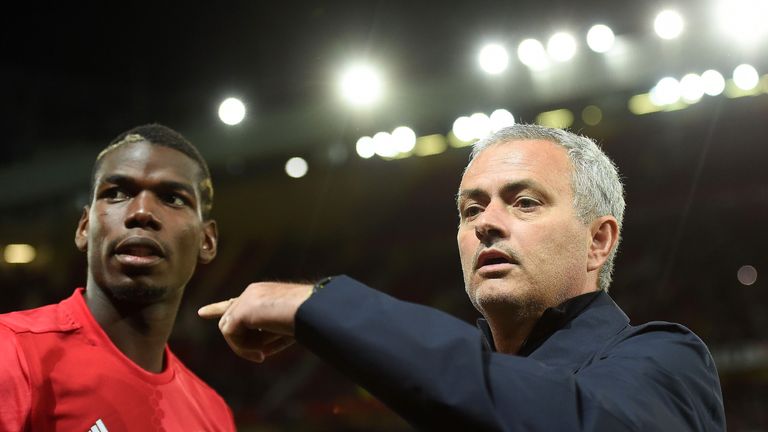 He is the Special One because he wins. He won three trophies in his first year, that's special as well. He deserves his name.
"He is the Special One because he wins. Sometimes he does some extreme things. Against Chelsea, he changed our tactical formation just before the game.
"We had never trained it before but it worked out well. That was special. He won three trophies in his first year, that's special as well. He deserves his name."
At the end of last season ahead of the World Cup which Pogba would go on to win with France, he admitted he wasn't "best friends" with Mourinho amid reports the 25-year-old was looking to move abroad.
"A coach and a player don't have to be best friends, we don't have to go to restaurants together. I had a few little problems too... football is sometimes all about the mental side. He put me on the bench and I gave my response on the pitch. I always give everything I've got.
"He made me progress in leadership. I had the armband with Mourinho, it was the first time in a club, it's important for me, it makes me grow to be also a leader in the France team."
After the World Cup, Pogba revealed he only had a professional working relationship with Mourinho.
"We have a pure coach-player relationship, that's right. One thing I can assure you: I will always give 100 per cent, no matter which coach I always give everything, I cannot say more."
Following Manchester United's 1-1 draw with Wolves on Saturday, Pogba hinted criticism towards Mourinho for his tactical decisions before reports surfaced of a falling out between the 25-year-old and his boss.
"We should just attack and press, like we did against Tottenham, Liverpool, Chelsea and Arsenal last season. When we play like this, it's easier for us. I can't tell you because I'm a player. It's not me.
"I am not the manager, I cannot, like, say that, but obviously we should show more options of playing. But I cannot say that, because I'm a player. That's my way of thinking - we should move better. We should move more, yeah."
Mourinho on Pogba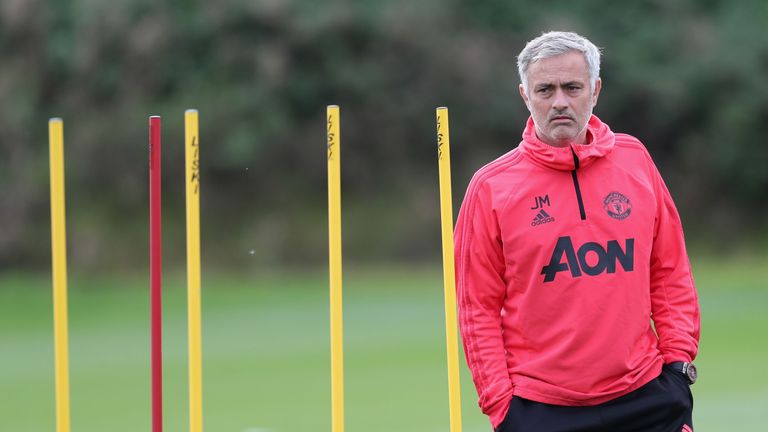 Mourinho had plenty of praise for Pogba when he returned to Old Trafford in 2016.
"Paul is one of the best players in the world and will be a key part of the United team I want to build here for the future.
"He is quick, strong, scores goals and reads the game better than many players much older than he is. At 23, he has the chance to make that position his own here over many years. He is young and will continue to improve; he has the chance to be at the heart of this club for the next decade and beyond."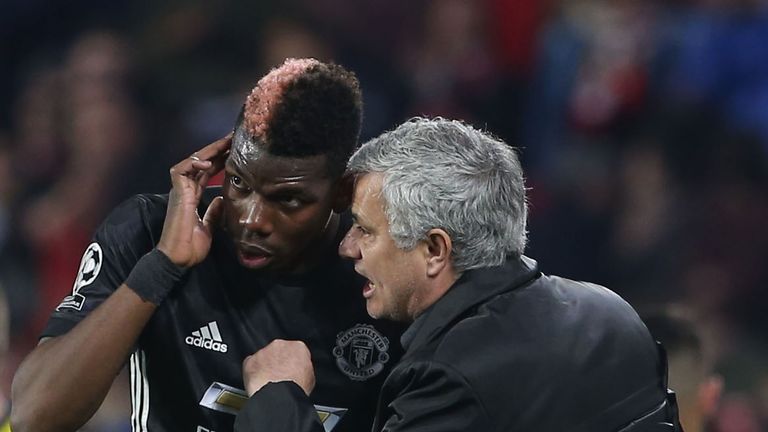 He is young and will continue to improve; he has the chance to be at the heart of this club for the next decade and beyond.
During Manchester United's pre-season tour of USA last year, Mourinho said Pogba's value to Manchester United puts him on the same level as Lionel Messi and Neymar.
"(Lionel) Messi and Neymar, there is only one; there is not two. (Luis) Suarez, (Andres) Iniesta, (Gerard) Pique, (Cristiano) Ronaldo, (Gareth) Bale, (Luka) Modric, Toni Kroos; there is only one so they can only play for one club, not for two clubs.
"We can't have them, they belong to the clubs. But I have to say that Paul Pogba showed the level... he showed he belongs to that level. He is a young guy and made in the club academy and has the conditions to be captain in the future. Against Leicester we felt that it could be an extra motivation for him and that was it, there was no special decision."
In August, Mourinho denied ever having a bust-up with Paul Pogba, insisting he had never been so happy with the player.
"I didn't ask him, I'm not going to ask him. "I want him to work the way he's doing, for me that's the only thing that matters.
"I have to say in his defence, write what you want about him, about me, but please don't say lies.
"Please don't put him in a situation where people can think he's not a polite, educated guy, which he is.
"He never had a fight with me, we never had a hard change of words, everything is respected. I have no problems at all."
Mourinho stripped Pogba of his vice-captain role before Manchester United lost to Derby in the Carabao Cup third round, but still insisted he had no issue with him.
"The only truth [to the reports] is that I made the decision for Paul not to be the second captain anymore. But no fallout, no problems at all. The same person that decided Paul is not the second captain anymore is the same person that decided Paul was the second captain - myself.
"I'm the manager I can make these decisions, no fall out at all, no problems at all. Just a decision I do not have to explain."