From Moyes to Van Gaal, Lisbon to Belo Horizonte, Suarez to Aguero, 2014 had it all. But 2015 can go one better. Here are the questions that need answering over the next 12 months...
Will Chelsea, Arsenal and Man City do us proud in Europe?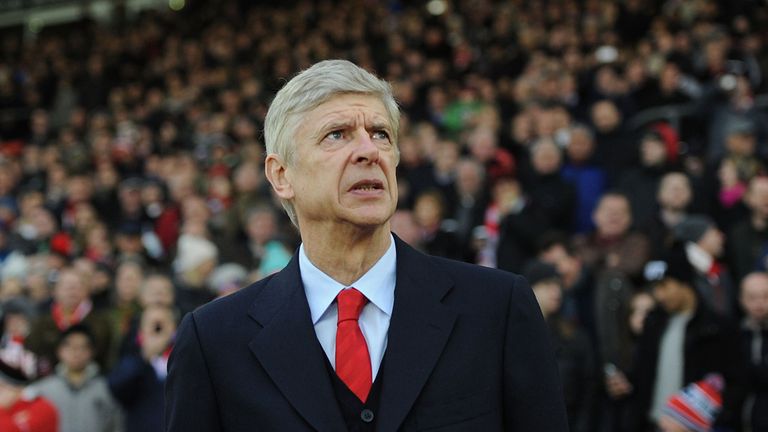 Chelsea's 2012 win aside, British representation in the Champions League's latter stages has been sparse in recent years. Manchester City and Arsenal have both been guilty of going into the knockout rounds with an inferiority complex, though it's hard to blame Manuel Pellegrini's side, who must put up with Barcelona for the second year running. Halfway through the season with the title out of reach again, Arsene Wenger is under pressure to produce some heroics in Europe, and the Gunners have been handed a winnable tie against Monaco, while Chelsea go to a stalling PSG again, having seen them off last year. 
Can Chelsea continue their charge for the title?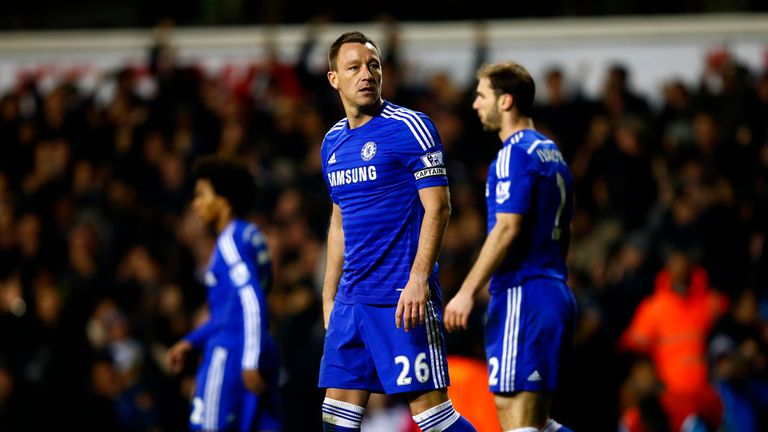 The Christmas period wasn't kind to Jose Mourinho. According to the Chelsea boss, he received no gifts from officials or the fixture list, and having been three points clear on New Year's Eve, they finished New Year's Day level with Manchester City. One thing going in Mourinho's favour has been a lack of injuries so far to key players, but how long can that last? The loss of Diego Costa, Eden Hazard or Nemanja Matic, to name just a few, would be detrimental, but at full strength they are the best team in the division.
Will Sergio Aguero return to full strength and fire City to a second straight crown?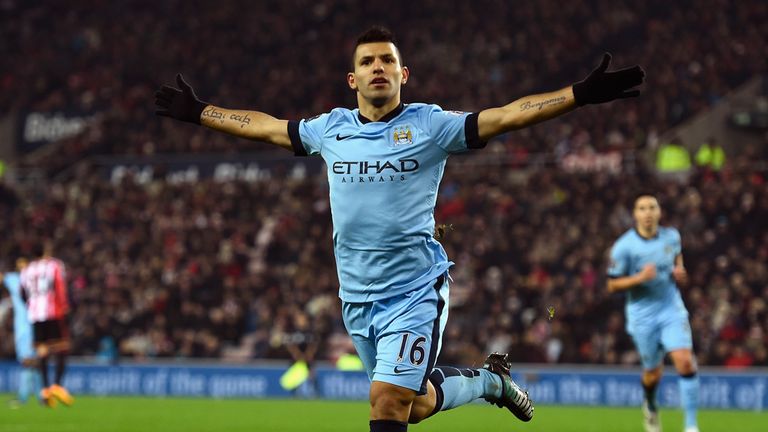 The champions have got by just fine without their talismanic striker, but haven't played teams around them at the top of the Premier League over the winter period. Aguero seems to astonish in bursts for City before falling to injury, and they'll need him back to his best as soon as possible to help pile the pressure on Chelsea. A seamless arrival back into the team is vital, especially for the trip to Stamford Bridge on January 31, but so too is the return of Vincent Kompany.
Will Brentford or Bournemouth do the impossible?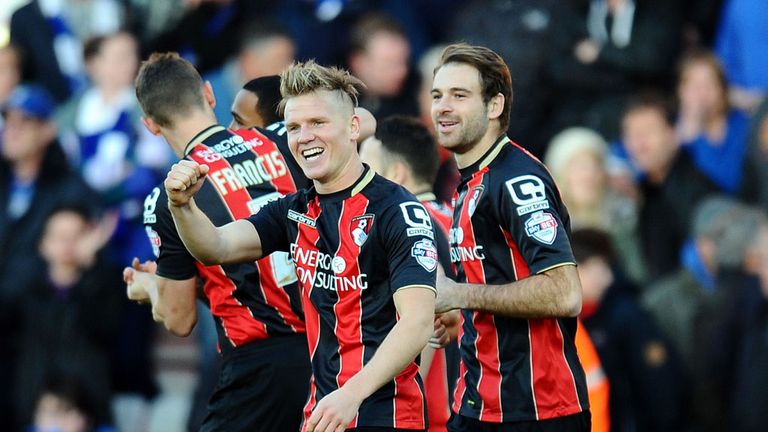 Back-to-back promotions from League One to the Premier League have been done before, but nobody expected these two sides to be in the mix in January. Just six-and-a-half years after being relegated to League Two, Eddie Howe's Bournemouth are top of the Sky Bet Championship, and no matter how hard they attempt to mask it, promotion talk is lingering. Brentford's fine run has crumbled of late, but Mark Warburton's men have shown enough to at least have his side aiming for a play-off spot.
Which players can push for an England debut for the March qualifiers and beyond?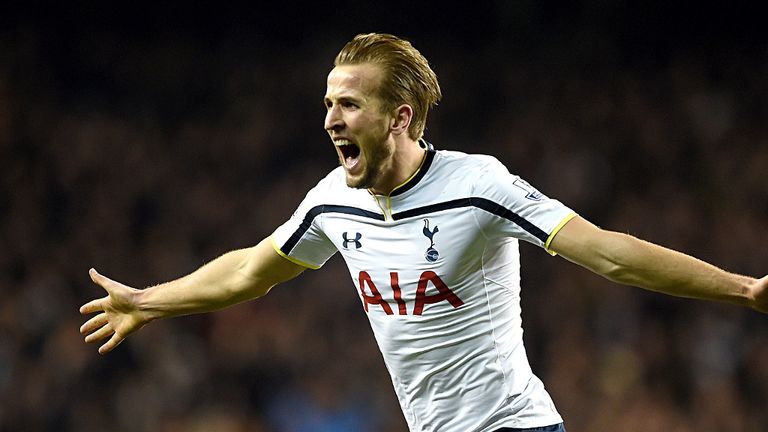 Unfashionable? Perhaps. Effective? Without doubt. Neither is flamboyant or blessed with pace, but both Harry Kane and Charlie Austin work hard and take their chances. Kane's tally of 17 goals for Tottenham this season, after Mauricio Pochettino avoided starting him in the Premier League for so long, has surprised many, while QPR ace Austin's rise from non-League workhorse has been a fairytale. They will have caught Roy Hodgson's eye, though the return of Liverpool's Daniel Sturridge could stand in their way.
Can Leicester become only the third team to be bottom at Christmas and stay up?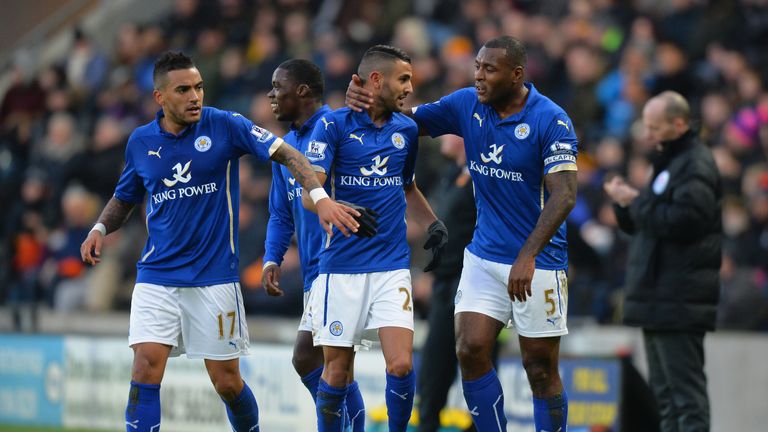 Leicester's poor first half to the season was in danger of turning into a drop without a fight before the win at Hull on December 28. That was followed by a battling draw at Liverpool, leaving them four points off safety and Nigel Pearson in a job for now. January could be telling, and they may need reinforcements with Riyad Mahrez and Jeff Schlupp off to the Africa Cup of Nations. Only Sunderland (2013/14) and West Bromwich Albion (2004/05) have stayed up after propping the up the table at Christmas.
Can Brazil bounce back from their humiliation with Copa America success?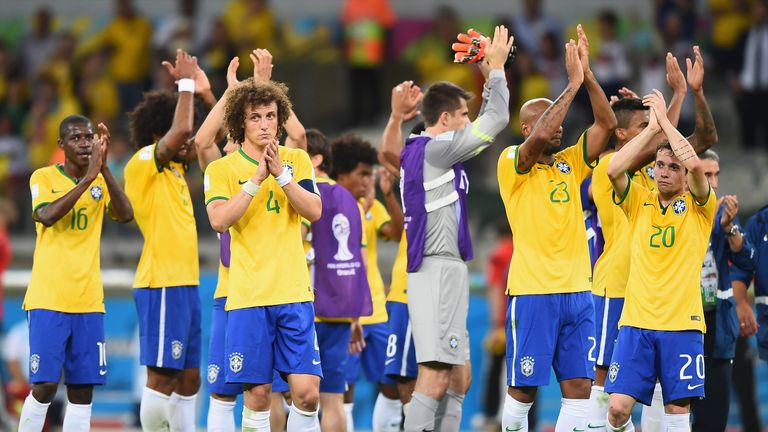 Dunga has returned to bring a new look to the Selecao and now has the perfect opportunity to show their devastating end to the World Cup was just a freaky blip. Beginning on June 11, Brazil have Colombia, Peru and Venezuela to overcome in their group, and Dunga's side are second favourites with Sky Bet for the trophy at 11/4, with Argentina favourites at 5/2. Hosts Chile and a Colombia side who felt they deserved more at the World Cup will provide tough competition.
What does the future hold for Mario Balotelli?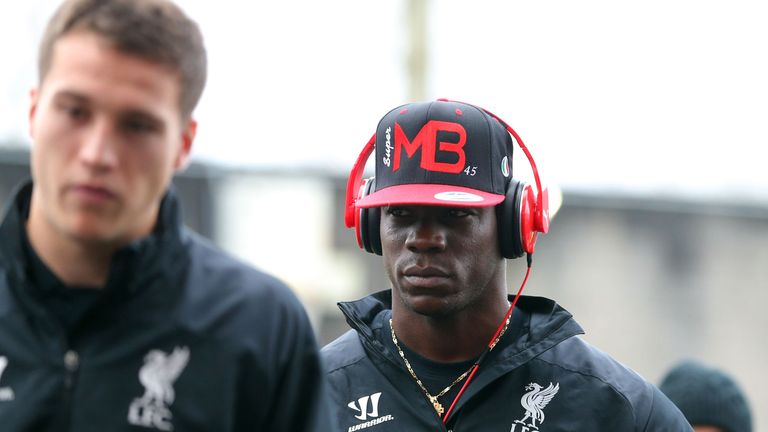 No Premier League goals and one or two off-field headaches transformed the Italian from a £14million bargain to an expensive substitute. In Sturridge's absence, Brendan Rodgers has seen potential in a front three of Raheem Sterling, Philippe Coutinho and Adam Lallana, but Balotelli will no doubt get his chance again. The only way is up, and a first league goal could open the floodgates and give Liverpool a boost towards what looks to be a wide-open top four challenge. 
Will the La Liga title race be another three-pronged classic?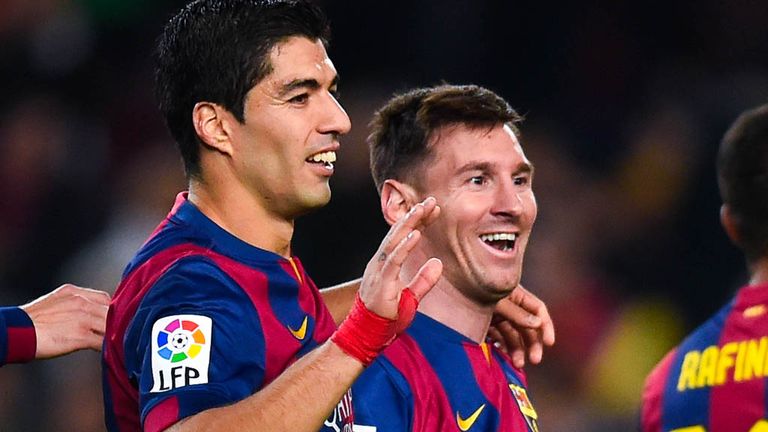 Carlo Ancelotti has Real Madrid moulded and unstoppable in the main, winning a record 22 straight games in all competitions before the 2-1 defeat by Valencia on Sunday. But despite a mouth-watering front three of Lionel Messi, Neymar and Luis Suarez not yet yielding what it promised, Barcelona are still within touching distance a point behind, largely thanks to a fine defensive record. Nobody expected Atletico Madrid to be challenging again after losing Thibaut Courtois, Diego Costa, Filipe Luis and David Villa in the summer, but more Diego Simeone heroics sees them just a point behind the leaders. La Liga is all set up for drama in 2015.
Can Cristiano Ronaldo break Lionel Messi's 50-goal record?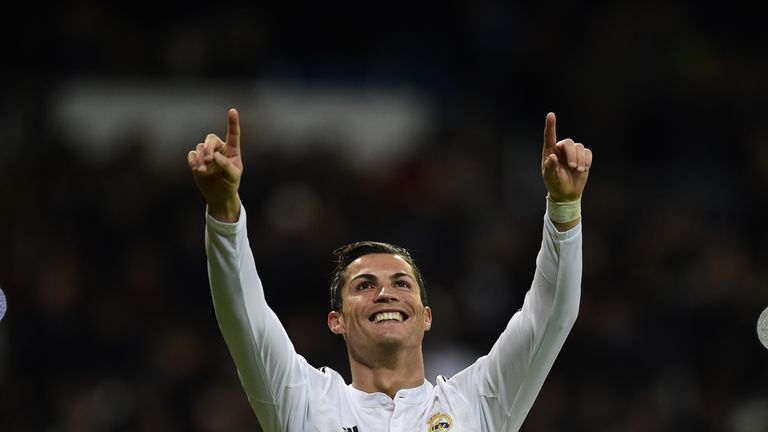 "On form" is an understatement - Ronaldo has been on form for near on eight years - but this season his breathtaking displays have seen him hit new heights. He has the likes of Toni Kroos to thank for the service so far, bedding into Carlo Ancelotti's midfield with no fuss, and Real will only get better when Luka Modric returns from injury. Ronaldo's 26 La Liga goals in 15 games has him just over halfway to reaching Messi's 50-goal season record, set in 2011/12, and Ancelotti dare not rest him if Real wrap up the title with games spare. 
You can watch the Premier League, Championship, La Liga and Champions League campaigns unfold live on Sky Sports.