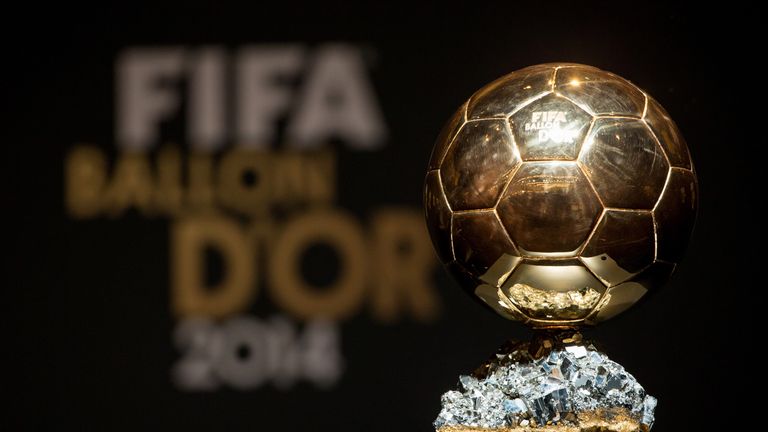 Cristiano Ronaldo won the Ballon d'Or for the third time on Monday ahead of Lionel Messi and Manuel Neuer.
All international coaches and captains got a vote in the poll along with journalists from around the world, so who chose who? Did Ronaldo and Messi nominate the other? What do you think?
Scroll down for a selection of votes in the FIFA poll...
Cristiano Ronaldo: Sergio Ramos, Gareth Bale, Karim Benzema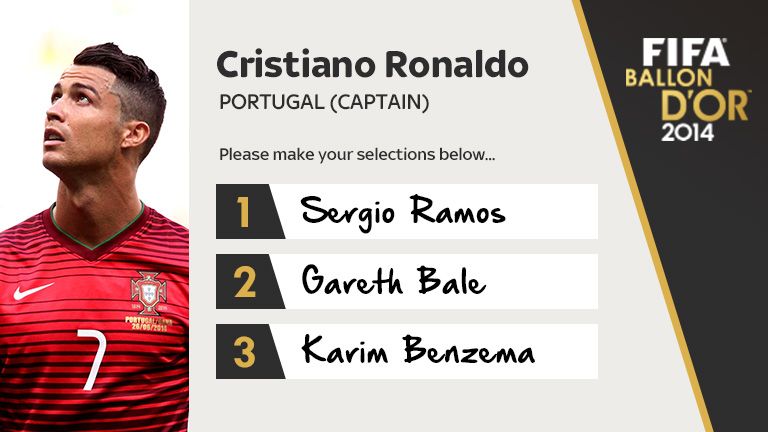 Lionel Messi: Angel di Maria, Andres Iniesta, Javier Mascherano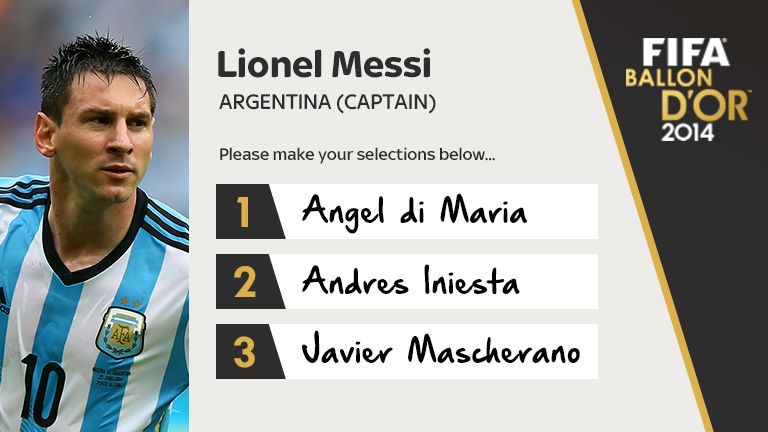 Roy Hodgson: Mascherano, Philipp Lahm, Manuel Neuer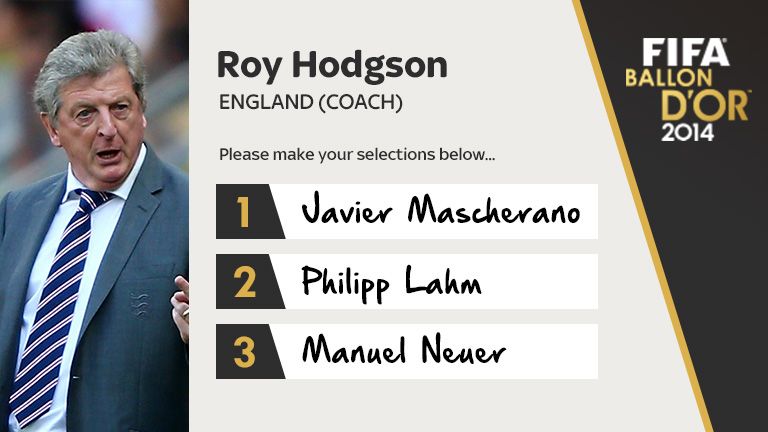 Wayne Rooney: Ronaldo, Toni Kroos, Bale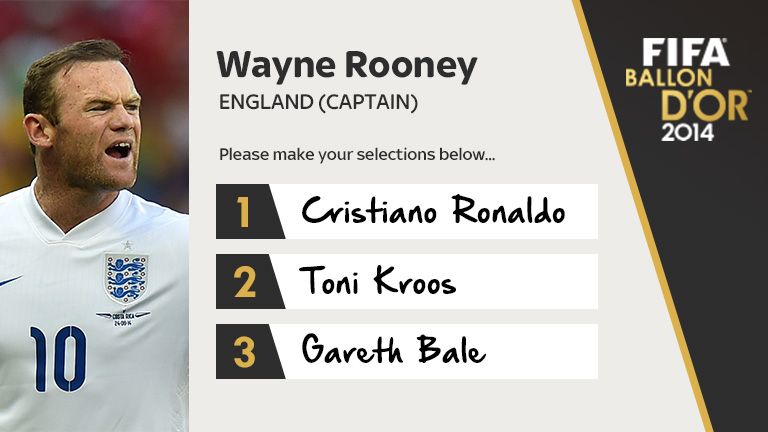 Neymar: Messi, Ronaldo, Mascherano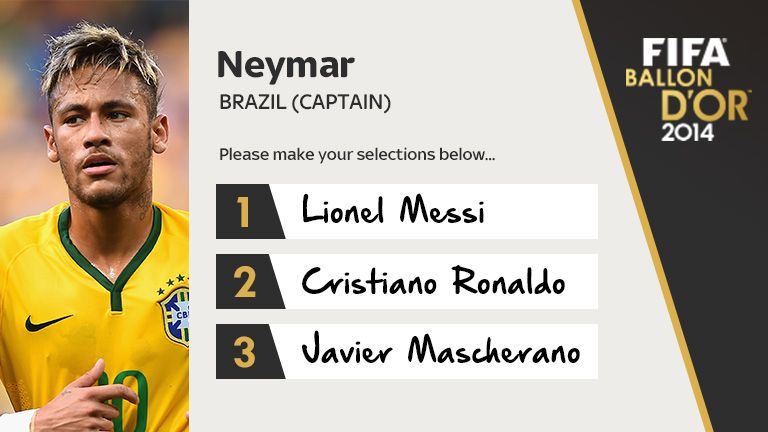 Iker Casillas: Ronaldo, Ramos, Thomas Muller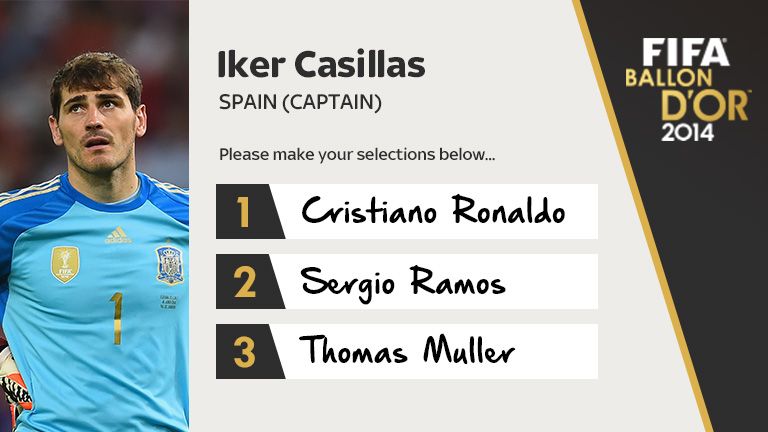 Joachim Loew: Neuer, Lahm, Bastian Schweinsteiger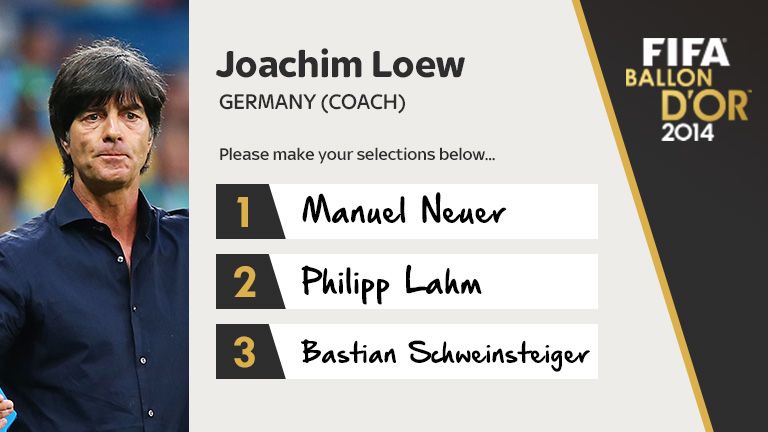 Bastian Schweinsteiger: Neuer, Lahm, Muller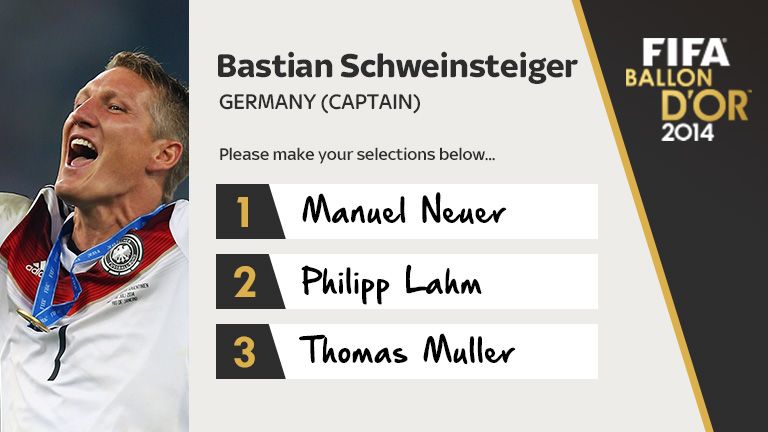 Robin van Persie: Robben, Zlatan Ibrahimovic, Neuer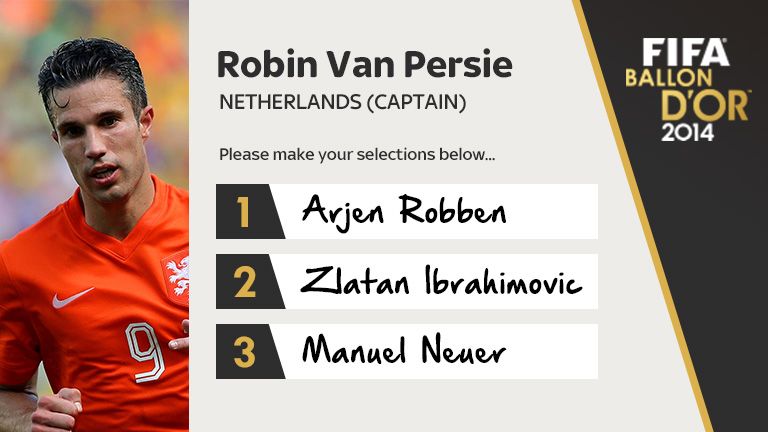 Zlatan Ibrahimovic: Messi, Neuer, Ronaldo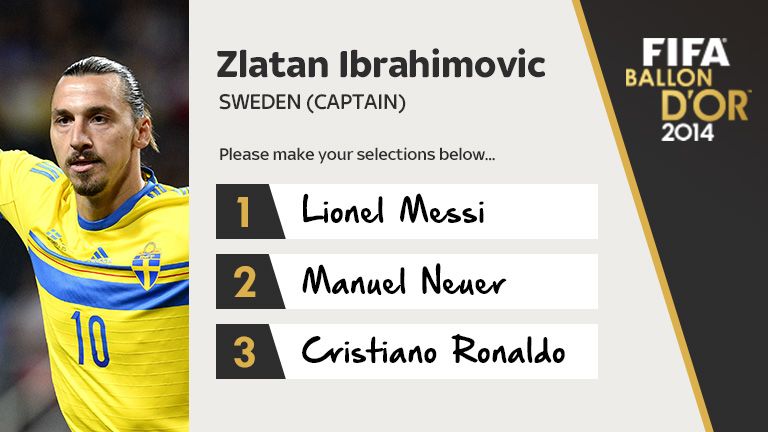 Vincent Kompany: Thiabut Courtois, Eden Hazard, Robben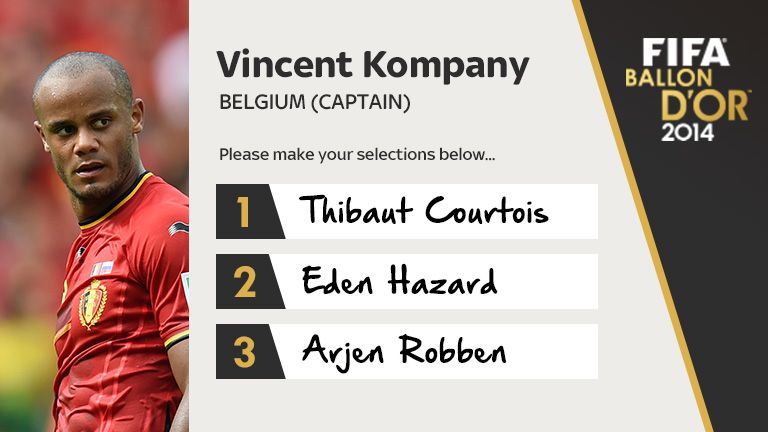 Henry Winter (England's journalist representative): Ronaldo, Neuer, Lahm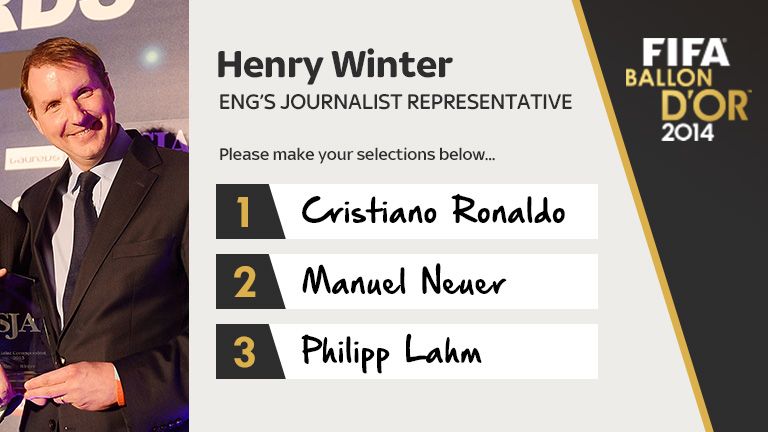 Selected others...
Mile Jedinak: Ronaldo, Kroos, Yaya Toure
Edin Dzeko: Ronaldo, Messi, Arjen Robben
Tomas Rosicky: Ronaldo, Messi, Schweinsteiger
Daniel Agger: Ronaldo, Messi, Neuer
Hugo Lloris: Ronaldo, Benzema, Neuer
Bastian Schweinsteiger: Neuer, Lahm, Thomas Mueller
Robert Lewandowski: Ronaldo, Neuer, Schweinsteiger
Robbie Keane: Ronaldo, Messi, Bale
Branislav Ivanovic: Ronaldo, Messi, Eden Hazard
Didier Deschamps: Ronaldo, Neuer, Benzema
Ray Wilkins: Messi, Ronaldo, Neymar
Guus Hiddink: Robben, Mueller, Ronaldo
Martin O'Neill: Ronaldo, Messi, Diego Costa
Fabio Capello: Neuer, Ronaldo, Messi
Vicente del Bosque: Ronaldo, Lahm, Ramos
Jurgen Klinsmann: Neuer, Ronaldo, Robben
Chris Coleman: Bale, Ronaldo, Schweinsteiger