The FA Cup quarter-final between Manchester United and Arsenal at Old Trafford on Monday night is ostensibly a clash between two of English football's heavyweights. However, the recent record between the two teams is remarkably one-sided.
In fact, Arsenal have beaten their rivals only once in the last 15 meetings between the two in all competitions.
The sequence dates back to a two-legged Champions League semi-final between the sides in 2009 when Sir Alex Ferguson's men appeared to invent the template for beating the modern incarnation of Arsene Wenger's side.
The clinical manner in which Wayne Rooney and Cristiano Ronaldo cut apart the Gunners on the counter-attack in a 3-1 second-leg victory at the Emirates Stadium established a pattern that has been repeated on many occasions since.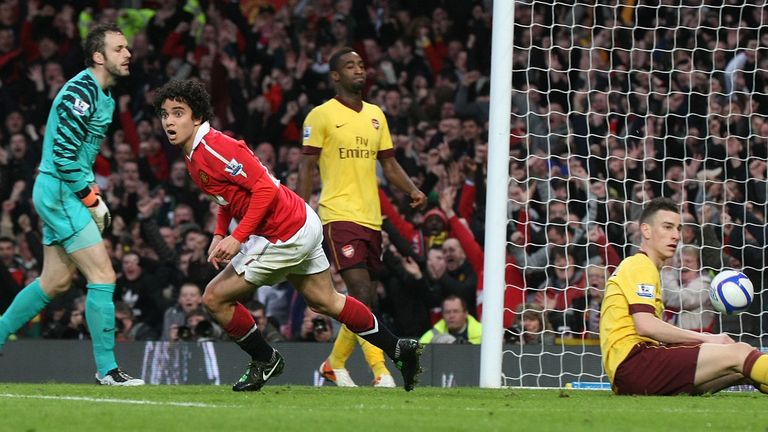 Indeed, United won four of the next six games against Arsenal, including the most recent FA Cup meeting between the sides - a 2-0 win in March 2011 - but worse was to come for Wenger in the Premier League later that year.
United's 8-2 demolition job at the start of the 2011/12 season sparked a brief period of manic introspection in north London as Arsenal questioned their own credentials against their rivals.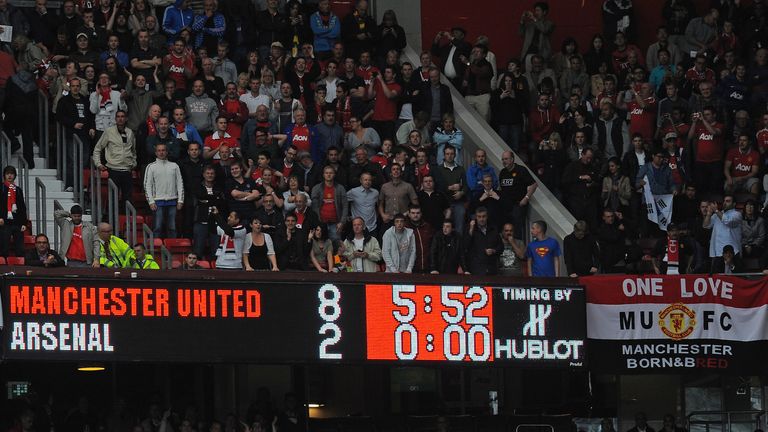 The result directly led to Arsenal's deadline-day splurge that included the acquisition of Per Mertesacker to help bring a bit more steel to the back-line.
But while the accomplished German centre-back can be regarded as a successful signing, he has done little to stem the tide against United.
Exposed
Instead, he was ruthlessly exposed by the visitors' counter-attacking tactics when the two teams last met at the Emirates Stadium in November.
United punished Mertesacker's lack of pace with the breakaway for Wayne Rooney's decisive strike and once the 30-year-old had been passed on the halfway line, his attempts to make up the ground were always going to end in vain.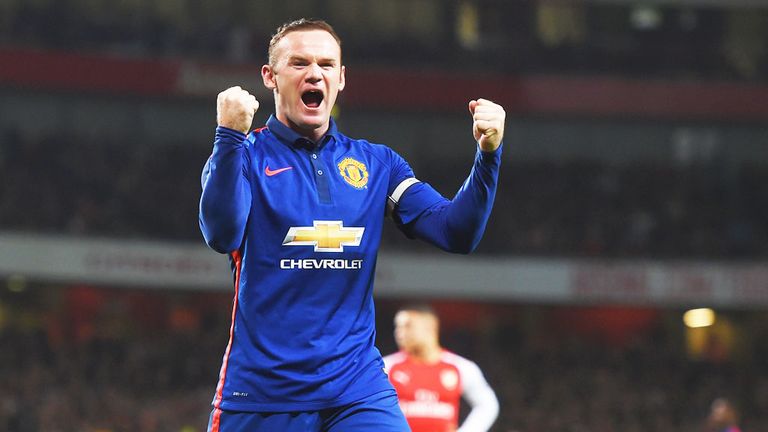 With Gabriel unavailable due to a hamstring injury, Wenger cannot turn to new personnel in the hope of finding a fresh answer to the questions United will impose.
So will Wenger turn to a more circumspect approach like the one that did for Manchester City in January? Could Louis van Gaal's slower passing game play into the hands of the Gunners?
Or will it become one win in 16 for Arsenal against Manchester United? We'll find out at Old Trafford on Monday night.