Footballing superstitions: Gary Lineker, Paul Ince and Laurent Blanc's bizarre rituals
Last Updated: 28/04/15 3:20pm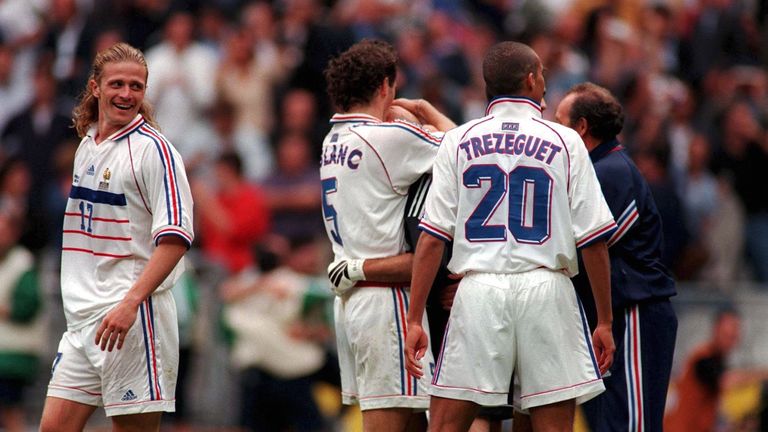 Bournemouth captain Tommy Elphick's ritual of holding onto the goalpost before a game worked a treat on Monday night as the Cherries' 3-0 win over Bolton took them to the brink of promotion.
Tony Gale and Martin Allen revealed some supersititous anecdotes from their time in the game on The Morning View, including Gale's former West Ham team-mate Billy Bonds banging his head against a door in the changing room before running onto the pitch.
Granted, the superstitions do not always work, but here are a few from over the years across football...
Paul Ince
The former Manchester United and Liverpool midfielder made sure he was the last player onto the pitch, and would wait until he was coming through the tunnel before putting his shirt on.
It mostly worked as Ince forged a successful career, including captaining England to a famous 0-0 draw in a World Cup qualifier away to Italy in 1997, and a stint at Inter Milan in Serie A.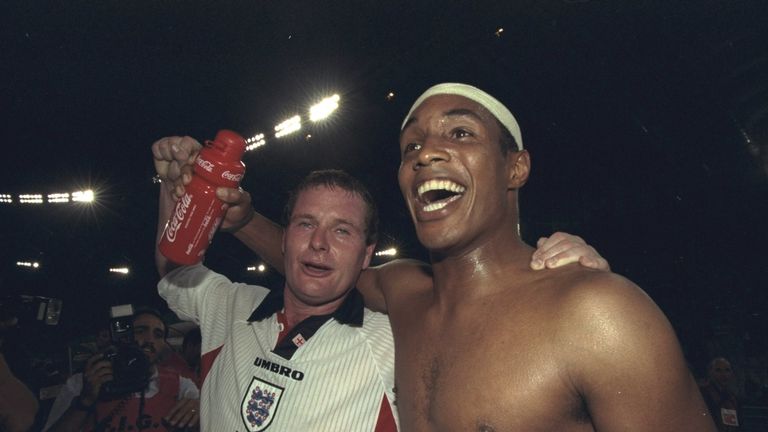 Laurent Blanc
Blanc's most memorable contribution to France's 1998 World Cup win came in the round-of-16 clash against Paraguay, a golden goal sending the hosts through to a last-eight encounter with Italy.
But the former defender and current PSG manager will say his ritual of kissing Fabian Barthez's head before each game did the trick, as France went on to beat Brazil 3-0 in the final in Paris.
Blanc was paired with Barthez for Manchester United again three years later; cue more romantic antics.
Kolo Toure
Similar to Ince, former Arsenal defender Toure insisted on being the last person on the pitch during his time at the club, but this ritual left him red-faced in 2009.
As William Gallas received half-time treatment for an injury, Toure did not enter the field until Gallas emerged back on, meaning the Gunners started the second half of their Champions League clash against Roma with nine men.
Toure was booked for rejoining the pitch without the referee's permission as Arsenal won 1-0 on the night and the tie on penalties, and the Ivorian said afterwards: "The good thing is that I have learnt a new rule."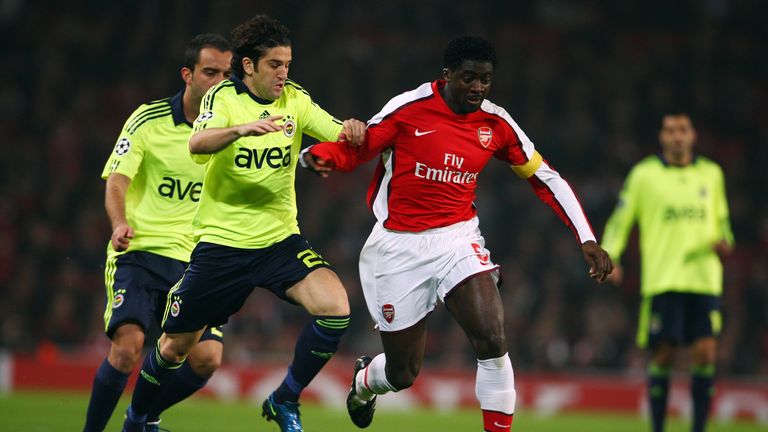 David James
The goalkeeper described his pre-match routine as a "ritual so complex it could fill a page.
"It was made up of things like going into the urinals, waiting until they were empty and spitting on the wall."
After playing over 1,000 career games and holding the Premier League all-time clean sheet record, it is not hard to see why.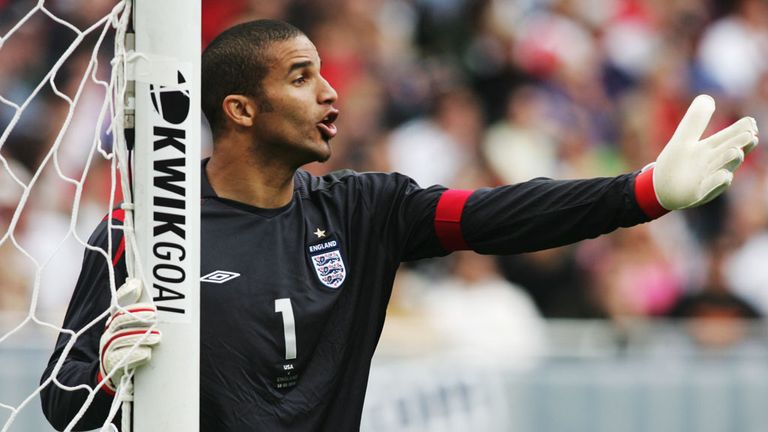 Gary Lineker
Another justified ritual given his goalscoring record for club and country, Lineker chose not to shoot during the pre-match warm up through fear of "wasting" the goals.
Lineker will point those bemused to his record in front of goal, sitting second on England's all-time goalscoring list, and netting nearly 300 times in a club career that included stints at Barcelona, Tottenham and Everton.