After struggling to make the breakthrough at Tottenham, John Bostock is now on the way to fulfilling his potential after a fine season with Belgian club OV Leuven. Adam Bate caught up with the midfielder to discuss that success and the pressures that came with the teenage hype…
While the England Under-21 team are in action this summer, John Bostock is not among them. The man who captained the U17s and scored a stunner in a European Championship semi-final for the U19s, is still eligible for the U21 squad, but Gareth Southgate is unlikely to be aware of that fact given that Bostock himself didn't know. "I wasn't aware of that actually," he says. "I'm still young!"
It's been a long road just to get to this point. It's almost eight years since Bostock made his Crystal Palace first-team debut at the age of 15, becoming the club's youngest ever player in the process. A year later he also became the youngest man to play for Tottenham following a move that brought him national attention and even a degree of notoriety.
A beautiful footballer with a wand of a left foot, Bostock wasn't quite the face that launched 1000 ships but Palace chairman Simon Jordan was famously prepared to go to war when the teenager jumped to Tottenham for an initial fee of £700k decided by tribunal. Such was his frustration, Jordan threatened to dismantle Palace's youth system in response.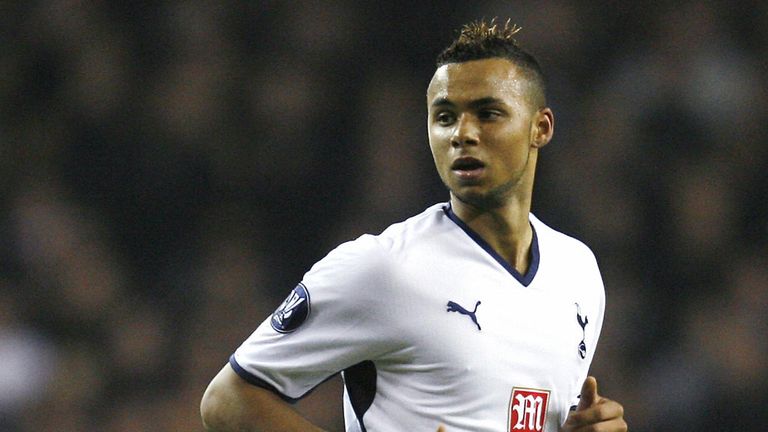 Bostock's development stalled and he was released by Tottenham in 2013, having never made a Premier League appearance. His career was in danger of becoming seen as a warning to others, but he has since rebuilt things in the Belgian second tier, winning promotion and individual acclaim with OV Leuven. Speaking to Bostock now and it's difficult to imagine him at the centre of a controversy.
He's polite, comfortable in his own skin and feeling good. "In life there are loads of things that can cause you to feel under pressure," he tells Sky Sports. "Moving at 15 or 16 with all that media hype did put me under pressure. I went through that at such a young age that it's really helped to define my character. I've learnt a lot about myself and the game. I'm grateful for what I went through."
Loan spells
His stay at Spurs included loan spells at Brentford, Hull, Sheffield Wednesday, Swindon and Toronto, but Bostock never played more than 11 games for any one of them. Andros Townsend and Harry Kane endured similarly nomadic journeys before finding success at Spurs, but the system doesn't suit everyone. "It works for some people and for others it's not so effective," adds Bostock.
"For me it wasn't so effective because I wasn't settled. I had quite a few loans from Spurs and you can find yourself a bit frustrated so confidence dips. Where I'm at now, I can look back on those experiences and think that maybe it didn't work out how I wanted it to but I learnt from it and took something from it. It stood me in good stead."
He needed stability but most of all, he just needed games. Bostock found them in Belgium. "My contract had finished at Spurs and I realised that the most important thing for me was not playing at the highest level but just getting games, enjoying the game and letting my confidence build. Not playing is one of the worst things about football and you have to learn how to deal with that.
"Jimmy Floyd Hasselbaink got me the move out to Antwerp and just told me to come out and play. For me, it was a no-brainer to work under someone like him who has had the career like that. It's done me the world of good to be honest with you. Out in Belgium I'm getting that education from just playing and learning as I'm growing."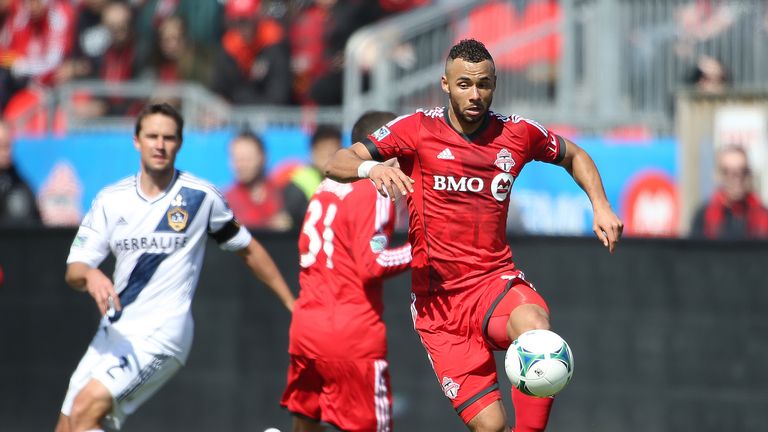 A good season at Antwerp was followed by a move to second division rivals Leuven and the 2014/15 season brought 12 goals and promotion via the play-offs. "The thinking behind it was that I'd had a year at Antwerp under Hasselbaink and really enjoyed that," he says. "It allowed me to get my grounding and gave me that platform to just play really.
"But he left and Leuven had just come down from the first division and I knew they had aspirations to go straight back up with the way they are set up there. I just figured that if I wanted to get promotion from the second division, they would probably be the best club. They were interested so I managed to get the deal through and thankfully it worked out.
"It's been a good year. Just to cap it off with promotion and win a couple of individual awards has been nice. It's been really positive so hopefully now I can just build on it in the first division. To finish top goalscorer at the club from midfield is good. I've always known that I can score goals. But sometimes confidence clicks when you're given a bit of time."
Remarkably given his circuitous journey so far, time is still on his side. Speaking to Bostock immediately after his stint as a guest on Sky Sports News, he would be entitled to be contemplative as host Rob Wotton moves the story on to Jack Wilshere and a possible big-money transfer to Manchester City. There was a time when Bostock captained Wilshere in England's Under-17s.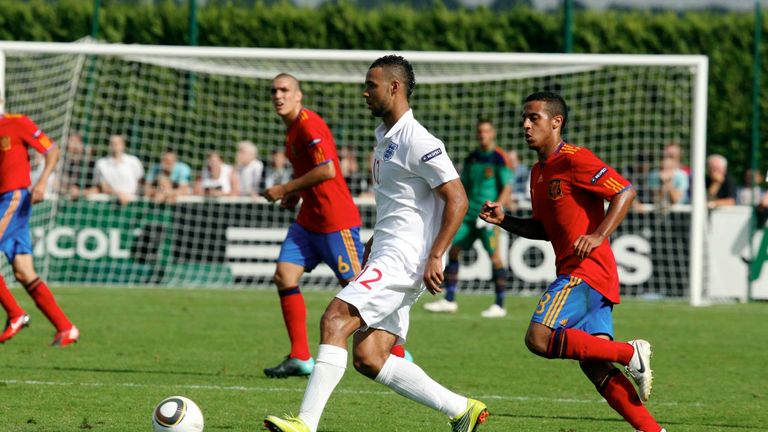 "The midfield was me, Jack Wilshere and Jonjo Shelvey," he recalls. "We had a really good team. England will always produce really good players. The next bit is just finding that route to the first team." Not that he's feeling sorry for himself on that score. It's with enthusiasm that he remembers his old team-mates. "I'm buzzed to see how far all those lads have come," he adds quickly.
"The guys I played with at Spurs like Andros Townsend and Harry Kane. There was another lad called Paul M'Poku who was at Spurs and is now in Belgium (with Standard Liege) and they're all doing really well. So it just shows there are different ways of doing it. I'm 23 and I'm developing and there's still time for me to learn the game and enjoy it really.
"Next year I am going to be playing against clubs like Anderlecht and Standard Liege. These are clubs that are in the top competitions in Europe so to play against them will be good for me. It's been a bit of a tricky journey for me so far but it's going well and now I'm in the top division with Belgium so hopefully we can keep pushing and see what happens."
He's learning Flemish and embracing the culture but could he return to England one day with a point to prove? "I'm from England, I'm born and raised here and my family is from here so when the time is right it could be on the cards", he says. "But at the moment I am just enjoying playing in Europe." After Bostock's experiences, it's easy to see why, right now, that feels like the end game in itself.
You can find out more about John Bostock and his career by visiting his personal website -- John-Bostock.com