England came from behind to defeat Croatia 2-1 and take their place in the UEFA Nations League finals, but what happens next?
England were trailing to Andrej Kramaric's deflected strike at Wembley but substitute Jesse Lingard equalised from close range in the 78th minute before Harry Kane netted the winner five minutes from time.
When are the finals? Which other nations have qualified? And what happens to Scotland? With the group stage now over, we answer the key questions on what comes next.
When are the finals?
The finals will take place between the 5th and 9th of June next year, with the draw taking place on Monday, December 3.
The four Group A winners will compete in two semi-finals, followed by a third-place play-off and a final.
Portugal will be the host nation having finished top of Group A3 above Italy and Poland, the other countries to have expressed an interest.
Porto's Estadio do Dragao and the Estadio D Afonso Henriques in Guimaraes are the proposed venues.
What will the finalists be competing for?
The final four teams will be battling it out to be the first side to lift the new Nations League trophy.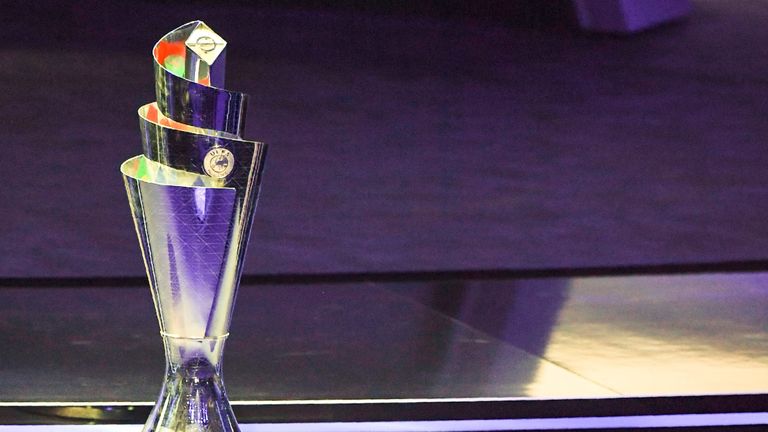 There will also be prize money up for grabs. The winners receive 7.5m euros, the runners-up 6.5m euros, the third-placed side 5.5m and the fourth-placed team 4.5m.
Who else has qualified?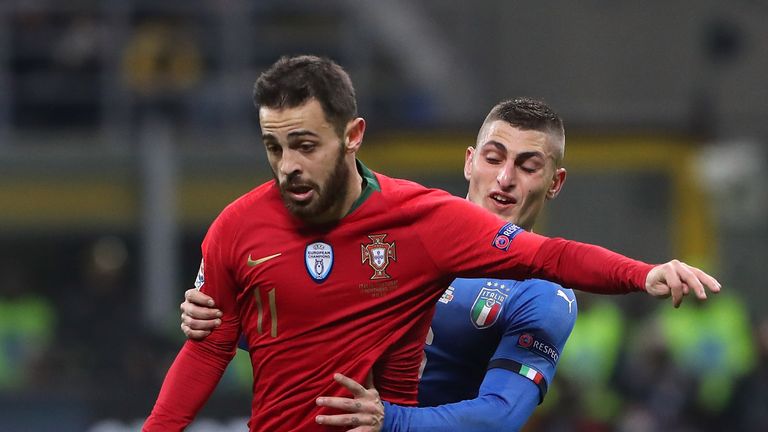 Group A1, Virgil van Dijk's late equaliser in Netherlands' 2-2 draw with Germany ensured Ronald Koeman's side qualified for the finals ahead of France.
In Group A2, Switzerland qualified for the last four with a shock 5-2 win over Belgium in Lucerne on Sunday evening. Roberto Martinez's side had been the favourites to progress as they only needed a draw in their final game to top the group, but a Haris Seferovic hat-trick inspired the Swiss to an emphatic victory.
In Group A3, Portugal booked their place in the last four with their goalless draw away to Italy on Saturday. They had previously beaten Italy 1-0 at home and secured a 3-2 win away to Poland.
Which teams have been promoted?
From B to A: Bosnia and Herzegovina, Denmark, Ukraine, Sweden
From C to B: Finland, Norway, Scotland, Serbia
From D to C: Georgia, Belarus, FYR Macedonia, Kosovo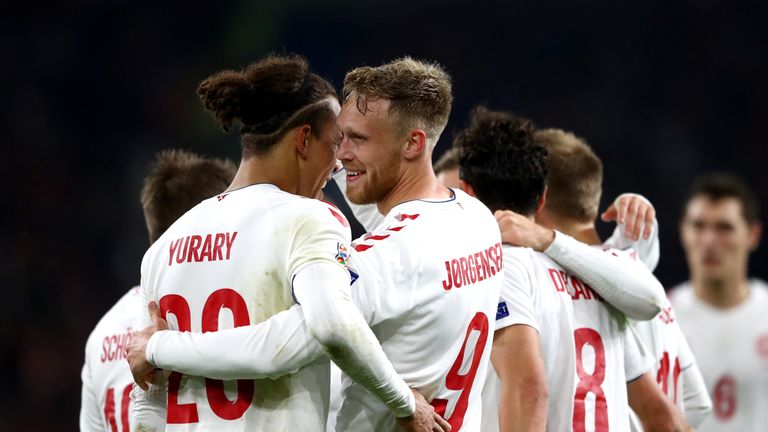 Which teams have been relegated?
From A to B: Germany, Iceland, Poland, Croatia
From B to C: Northern Ireland, Turkey, Republic of Ireland, Slovakia
From C to D: Estonia, Lithuania, Slovenia, Albania
What does this mean for Euro 2020 qualification?
By winning their group, England have ensured they will still have a chance of reaching Euro 2020 even if they don't finish in the top two of their qualification group.
Instead of play-offs involving the third-placed teams in qualifying, the final places at Euro 2020 will be decided by a round of play-offs involving all 16 Nations League group-winners. If they have already qualified, the next-highest ranked team in their Nations League group will take their place.
From Groups A to D, those teams will then contest separate single-leg semi-finals and one-off finals for the final four places at Euro 2020.
The four teams in the Nations League final will also be placed in five-team Euro 2020 qualifying groups rather than the other six-team groups.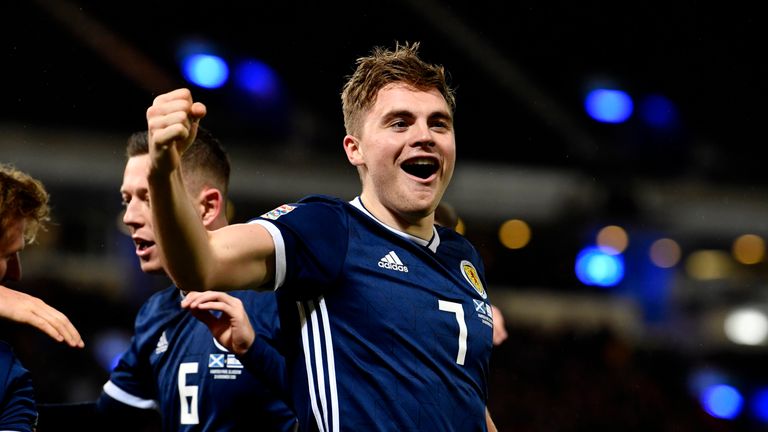 When does Euro 2020 qualifying start?
Euro 2020 qualifying starts in March 2019. The qualifying play-off draw will then take place on November 22, 2019, with the play-offs themselves happening between March 26 and 31, 2020.
How can I watch the Nations League finals?
All games will be shown exclusively live on Sky Sports.
You can also watch all of the remaining group stage games live on Sky Sports and on the red button.
When is the next UEFA Nations League?
The next Nations League will get underway in September 2020 with the finals taking place in June of 2021.
A new Nations League winner will be crowned every two years.