Rivalry, managers, team-mates - goalkeepers Loris Karius and David de Gea discuss all the major talking points ahead of Liverpool v Manchester United, live on Sky Sports 1 on Monday.
One of the fiercest rivalries in football ignites for the 2016/17 season on Monday Night Football - or 'Red Monday' - as the two sides meet at Anfield.
The much anticipated clash will be Karius' first taste of a Liverpool-Manchester United derby. The 23-year-old was signed by the Reds this summer and has replaced Simon Mignolet as Jurgen Klopp's first-choice goalkeeper.
Meanwhile, De Gea is the more experienced in terms of Premier League knowhow and has played a key role in each of United's four straight league victories over Liverpool in recent seasons. 
Ahead of the clash, we spoke exclusively to the men tasked with keeping out the opposition on a variety of topics, including managers, the opposition and what the rivalry means to them.
Lorius Karius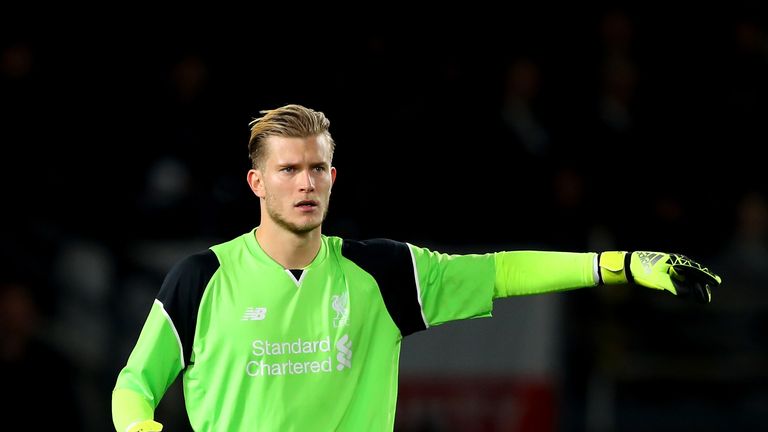 Why Liverpool?  
I saw when we were on tour how big it is around the world, there's lots of supporters. When you walk in the stadium the atmosphere is impressive and in the city a lot of people speak to you and recognise you. They are very passionate.
The rivalry 
There have been famous games between these two clubs, the rivalry is big and all the fans are very excited. It's going to be a great atmosphere and special for the players. The games have always been on in Germany so you know what to expect. United are three points behind us and they want to move level, we can go six ahead so it's very interesting.
Bundesliga v Premier League
Both are good leagues. Premier League is a bit more physical than the Bundesliga.
Crowding out the goalkeeper from corners you don't really see in Germany that much but that's how they do it here, it's no problem, you just have to adapt. Missing one or two [balls] doesn't mean I am scared to go again, I am not some schoolboy who has never had to come out of his box again. I've played a lot of games, so it's not that players didn't touch me before.
The Klopp factor
Jurgen Klopp is a big personality, he is known everywhere. He has done great things in Germany with Dortmund and he almost won everything that you can. He is a big manager.
Title talk
It's a bit early to say you are chasing the title because it is so early in the season. We go game to game. We have had a good run, we don't want it to end so we want another three points.
David de Gea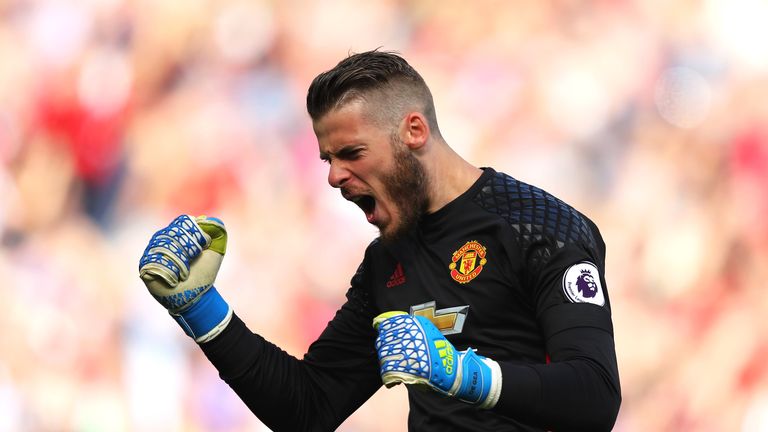 Love for United
It's one of the best clubs in the world, to put the Man Utd shirt on is amazing and to play at Old Trafford. It's a dream for me, of course.
The Jose factor
With every manager it's different things, now we have Jose Mourinho. He is a top manager with a strong character, he's a winner. He brings his character, his passion for football and tactical things. He brings good players too and now it is time to show the world that we are united.
Mourinho's way of working
Sometimes it is good to criticise yourself to be a better player. That's good for anyone and that's what we want, improvements in training and in the game.
The rivalry 
It's always a special game for everyone, for the fans, for the players, for the clubs. In Liverpool it's a great feeling to play there and try to beat them.
Hopefully we can win on Monday, it's a difficult game, they are a good team with good players and press high, so it's going to be tough.
You can see in the fans it's a different game, but at the end it is three points and that's the opposite thing.
Liverpool memories
I've had many good times, maybe the 3-0 at home and the 2-1 at Anfield when Juan Mata scored that overhead kick. Great moments. If you win at Anfield with your fans shouting for you it's amazing and hopefully we can do that on Monday.
Title talk
I think it's the most competitive season in the Premier League. A lot of teams are really good and fit, but we are United, we like this challenge and want to fight for the league.
Jose is a manager who has a lot of Premier League games in the bag and he speaks with us all the time in the big games to motivate us and try to win every game.
We have a great team with the new players, they are really good and we need to show and fight for every ball, every game and try to play our best football.
You can watch England's tour of Bangladesh, plus Premier League football and the British Masters on Sky Sports. Upgrade now and enjoy three months at half price!