With 10 rounds of Premier League matches now played, Thierry Henry has picked out his top 10 players of the season so far.
The Sky Sports pundit and Sky Academy Ambassador has made his choices, which include a number of stars from the current top five clubs - Manchester City, Arsenal, West Ham, Manchester United and Leicester City.
There's plenty of attacking talent on show, but read on to see which goalkeeper and defender made the list, which is presented in no particular order...
Dimitri Payet - West Ham
THIERRY SAYS: For me it's his consistency. He is doing it at West Ham, which means he doesn't play with the calibre of players that some of the other guys on this list play with. Most importantly, West Ham are playing ever so well as a team and Slaven Bilic has done an amazing job to get them together, but I think he's the brain of the team. I knew about him before and I think West Ham did an amazing job to bring him in. For me right now, because he's playing every game, because he hasn't been injured and because he's been consistent so far, he has to be up there. It is obviously early, but if the season were to stop now, he would be in the fight for best player of the season.
Alexis Sanchez - Arsenal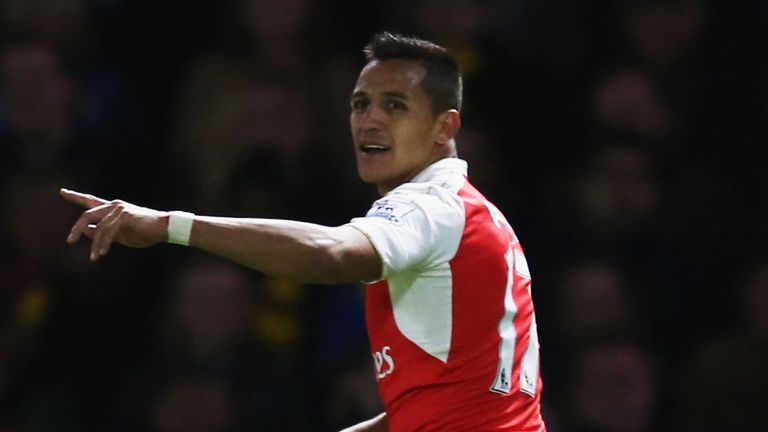 THIERRY SAYS: I've said it so many times, but he's vital for Arsenal. If he stays injury-free and shows the desire and the commitment that he has for Arsenal Football Club in the way he plays then Arsenal have every chance of winning the title, but you need to keep that guy fit. If he's fit I think Arsenal have a chance of winning the Premier League. He is that "extra" type of guy that when you're in trouble he'll make sure you win the game. I don't want to copy a show on another channel, but he is the 'X-factor'!
Mesut Ozil - Arsenal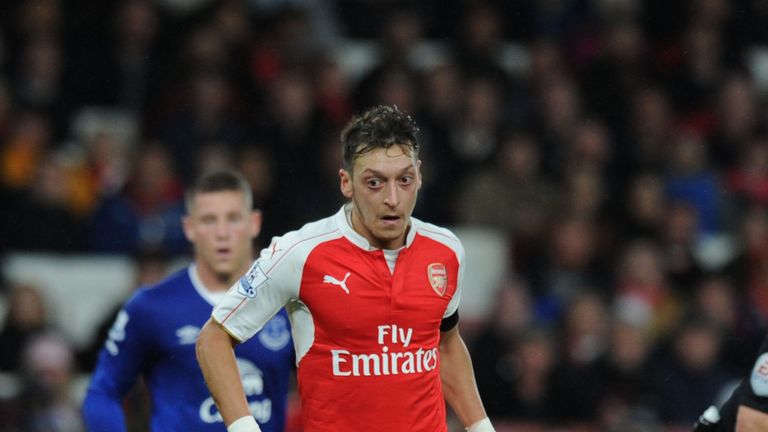 THIERRY SAYS: For me, he has finally started to deliver on a consistent basis. We all know his quality; he is a World Cup winner; his touch is second to none; he has vision; he shares… everything is there. The only thing you can say, in all fairness, is that before he wasn't doing it on a consistent basis. Now, he looks like he's doing it every game so you have to give him credit.
Santi Cazorla - Arsenal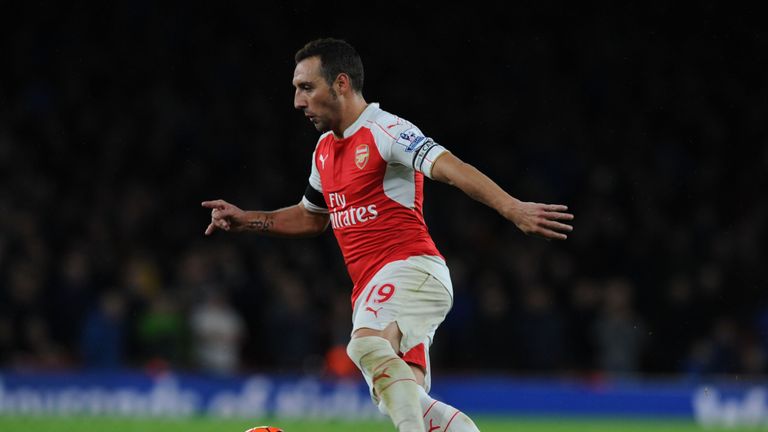 THIERRY SAYS: I watch a show with my kid - Little Einstein. This is him - Santi Cazorla is Little Einstein. Like I said with Payet at West Ham, he's the brain of the team. He makes that team tick. Because he makes that team tick and he always makes those passes through, it means Ozil can stay higher up the pitch in between the line of the midfield and the opposition defence, because he knows Cazorla is going to find him. Because Cazorla is controlling the game so much and making the game tick, Ozil doesn't have to drop deep. He does exactly what David Silva does for Manchester City.
Jamie Vardy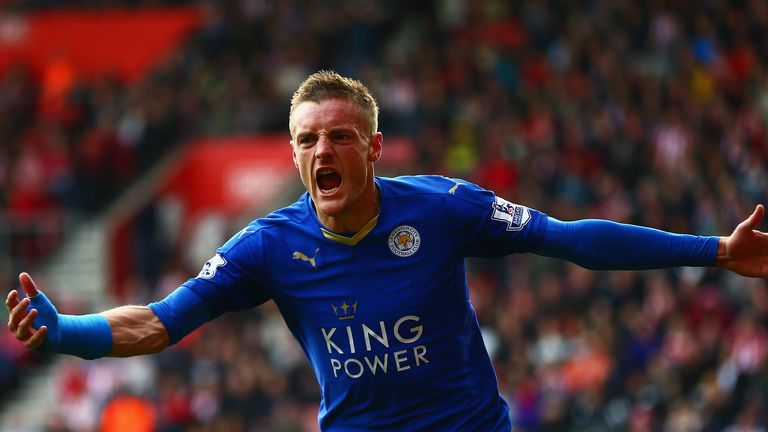 THIERRY SAYS: He is the perfect example of the idea that anything can happen. If anyone leaves a club or goes to play non-league and thinks he can't make it or it's over, look at Jamie Vardy because it's not over. He is the perfect example that anything and everything is possible if you work hard at it. So fair play to him.
Anthony Martial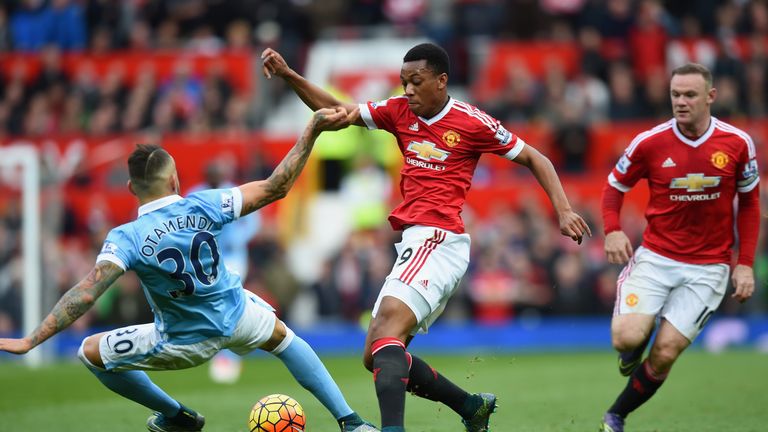 THIERRY SAYS: He's answered the call. Not only does he score goals, but he has also shown what else he can do. Against Man City, he didn't score, but he was trying to create. He was the only one out there trying to create, he was trying to beat people, trying to cross, trying to go by the byline, cut inside and shoot. He also looked like he had an idea of what was happening around him and what he wanted to do on top of scoring goals, which we all know he can do now.
Sergio Aguero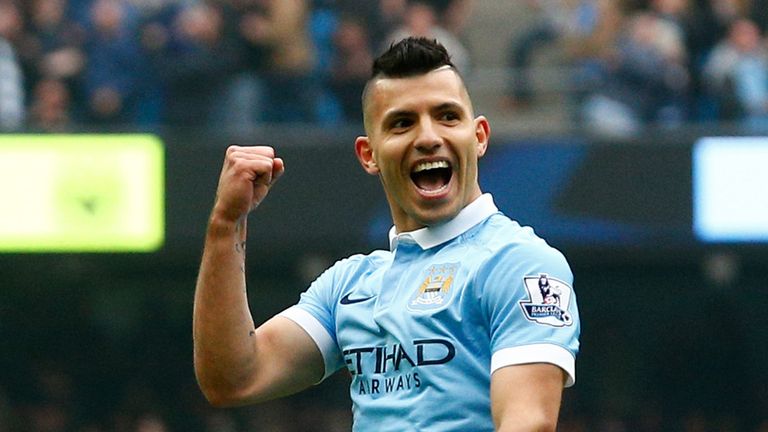 THIERRY SAYS: He is currently injured and Manchester City need to get him back quickly if they want to compete for the very top honours. He is the difference, like Sanchez can be for Arsenal. He has already won two titles so we all know he can win the title for his team - and with this team because you can't win the title on your own, don't get me wrong. He is, at the moment, the best centre-forward in the Premier League.
Kevin De Bruyne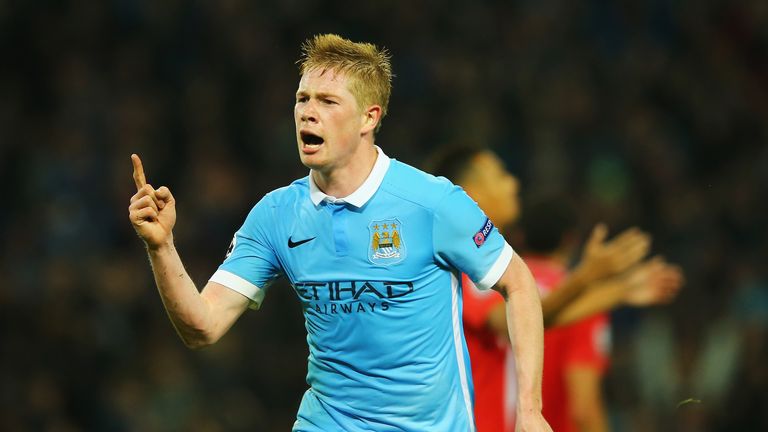 THIERRY SAYS: Just as with Martial, he answered the call. He came here for big money, but we already know he can see a pass and score a goal. He looks comfortable already with City and looks like he can be a City player long-term, the fans have already embraced him. He looks like he might finish with 15 goals AND 15 assists overall and it's so rare in this game to see a guy that can assist and score at any time. The other day Wilfried Bony went off late on the game against Sevilla and De Bruyne went up front and after about five minutes he scored. He can play on the right, he can play up front, he can play behind the striker... he is clever.
Joe Hart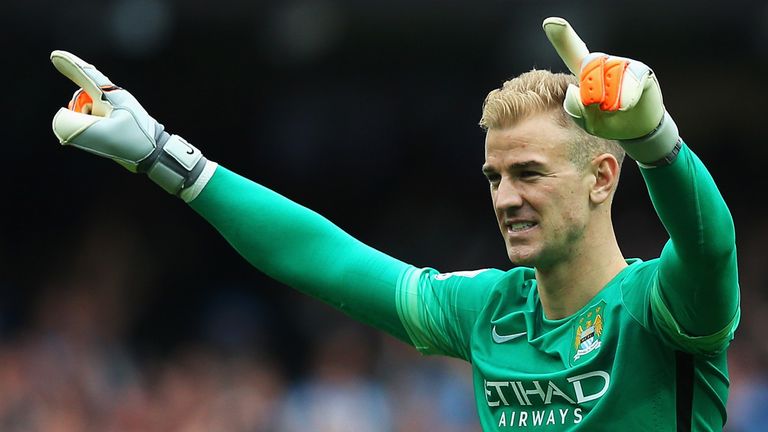 THIERRY SAYS: Every time I see Joe Hart, he makes two or three amazing saves. In every single match it seems he makes at least one vital save for his team. It is important because when you play for Man City you have to make one or two in a match and only occasionally more than that. For those goalkeepers it's a difficult job because they don't make a lot of saves in games, so you have to make sure that when that one moment comes along - you save it.
Chris Smalling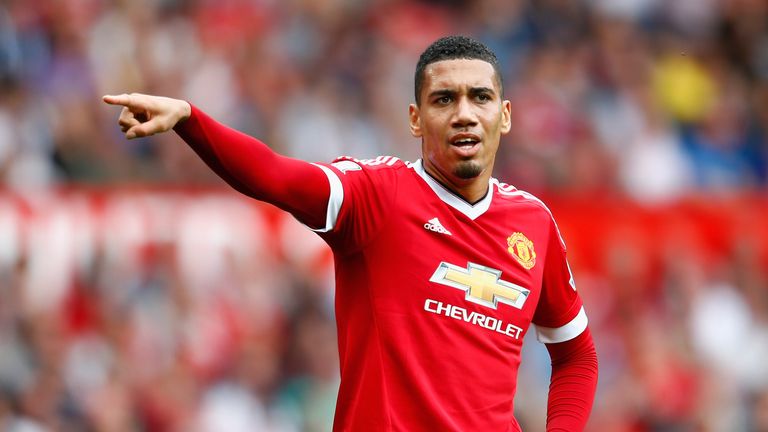 THIERRY SAYS: I didn't know what sort of player he was going to become, but right now I see that he wants to command. I see that he wants to be that leader, I see he wants to become that defender that puts his head in, who makes tackles, and more importantly for me, he wants to be the guy in command. He talks, he wants that ball, he drives. He's not scared and he actually now embraces that role.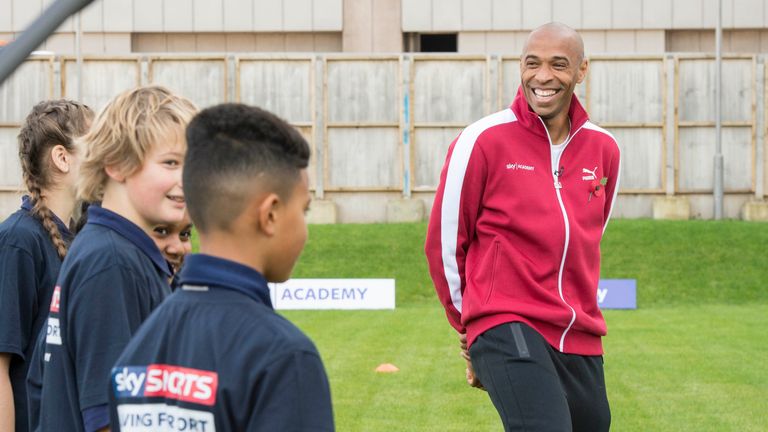 Thierry Henry is a Sky Academy Ambassador. Sky Academy Confidence Month runs until the end of October and was launched in a bid to highlight the importance of confidence in young people's development after research showed that one in three young people in the UK are not confident.
As part of the campaign, Sky Academy is showcasing its initiatives, which aim to build practical skills, experience and confidence to unlock the potential of one million young people by 2020.
On Tuesday, together with Sky Sports Living for Sport athlete mentor and England women's football captain Casey Stoney, Thierry is at Sky Studios to set a group of children a number of confidence-boosting challenges.