As the Premier League season draws to a close, what's been the key to your team's success?
Alternatively, what's been the reason why the side has struggled?
Using WhoScored.com statistics, here's our club-by-club guide to the strengths and weaknesses of all 20 Premier League clubs…
ARSENAL
Strength - Creating chances using through balls
It's typical of Arsenal, and particularly an Arsenal side so dependent on the creativity of Mesut Ozil, but they are still the most capable side in the Premier League when it comes to unlocking defences with a killer pass. With 36 through balls leading directly to a chance, that's at least 10 more than any other side, with Ozil and Alexis Sanchez alone combining for 19 of those.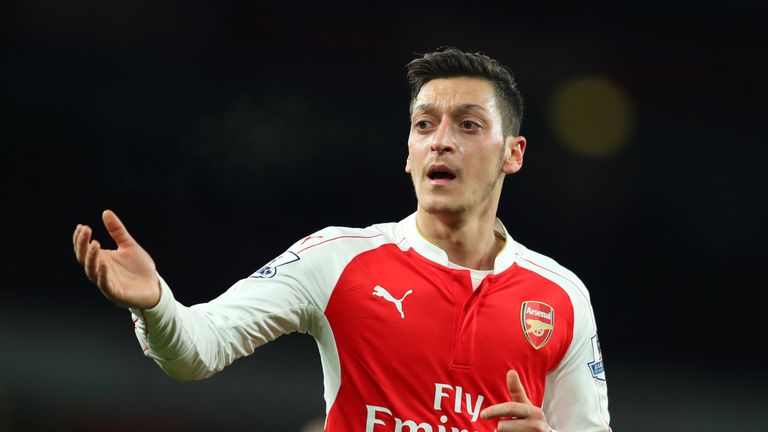 Weakness - Stopping opponents from creating chances
A tally of 12.1 shots conceded per game is only the eighth best in the Premier League, which is concerning considering Arsenal boast the most possession. Indeed, the fact that only four goalkeepers have made more saves this season than Petr Cech (88) proves that he doesn't have the greatest amount of protection.
ASTON VILLA
Strength - Aerial duels
In terms of assessing Aston Villa's strengths you really have to scrape the barrel, such has been their demise this season. The Premier League's bottom club have won the third most aerial duels (19.2 per game) this season, thanks in no small part to Rudy Gestede (6.3 per game), with a win rate of 53.7% from said duels also enough to rank third.
Weakness - Finishing scoring chances
Take your pick. Villa rank bottom for a whole host of crucial statistics both at the back and going forwards, but their profligacy in front of goal has been remarkable at times (see Kieran Richardson vs Bournemouth). A conversion rate of just 5.7% is by far the worst in England's top flight having scored at least eight fewer goals than any other side.
BOURNEMOUTH
Strength - Keeping possession
Very few questioned Bournemouth's ability going forwards as they romped to the Championship title last season, but many felt they would struggle to have the same fluidity in the top flight. Eddie Howe has stuck to his guns and it's paid off, having faith in his players to keep their composure in attacking positions, with only four sides maintaining a greater pass accuracy in the final third (69.9%).
Weakness - Defensive record at home
With an impressive 41 goals, the Cherries have somewhat negated their weakness, but will still be concerned by the number of goals they have conceded, particularly at home. Only relegated Villa (31) have let in more goals in front of their own fans this season than Bournemouth (29), which Howe will no doubt look to address ahead of the next campaign.
CHELSEA
Strength - Goals across the pitch
While Chelsea's goal tally is far from spectacular, they have at least had impressive depth in that regard. When Ruben Loftus-Cheek and Alexandre Pato netted against Villa recently, they became the Blues' 17th and 18th different scorers this season, which is more than any other team. That's 18 different scorers, with reigning PFA Player of the Year Eden Hazard not among them.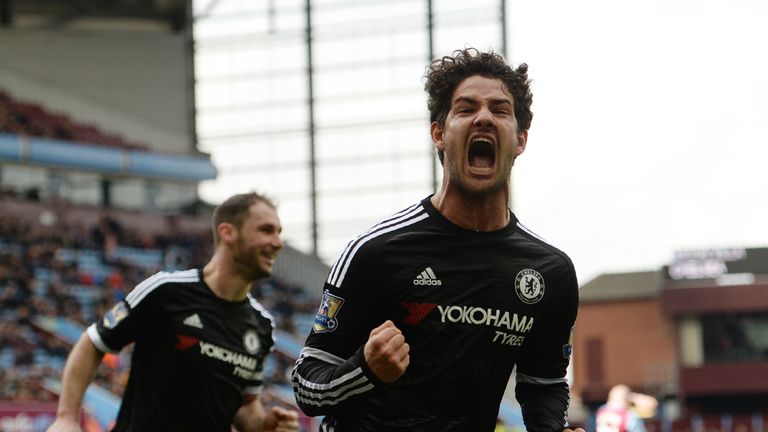 Weakness - Defensive record at home
Chelsea have had many flaws this season having surrendered their title so early in the campaign, but while Guus Hiddink has been widely credited with improving the team's fortunes, he's been unable to solve their leaky defence at Stamford Bridge. Indeed, Chelsea's defeat to City last time out means they have now gone 10 games - stretching back to November - since last keeping a clean sheet at home.
CRYSTAL PALACE
Strength - Set-piece attempts
It's been a bizarre season for Crystal Palace, and very much one of two halves. One thing that has remained consistent for the Eagles, however, has been their ability to prove a nuisance from set pieces, having more attempts from such situations than any other team (39) in the Premier League this season.
Weakness - Through balls
Pardew's men are renowned not only for their threat from dead ball situations, but also for their speed on the counter. However, when possession is slow for the Londoners they have really struggled to pick that killer pass, and unsurprisingly no side has mustered fewer than their measly total of three through balls setting up a chance.
EVERTON
Strength - Scoring from open play
Everton's open playing style has seen them criticised this season from a defensive standpoint, and rightly so, but few sides are more capable of breaking opponents down from general play. A total of 39 goals from open play is bettered by only Manchester City (45), Arsenal (42) and Leicester (40) this season
Weakness - Defensive record at home
There's little question that Everton's biggest weakness has been their defensive resolve at Goodison Park. Only Aston Villa have conceded more goals at home this season, though even the league's bottom club have kept more clean sheets than the Toffees (two) in front of their own fans.
LEICESTER
Strength - Conversion rate
With so much to choose from in this regard, it strikes that the league's top club have been polar opposites to their counterparts at the bottom. Indeed, Leicester's greatest strength is Villa's greatest weakness, with a conversion rate of 13.2% easily the best in the division.


Weakness - Pass accuracy
It has obviously meant so little this season, but the only real weakness to Leicester's game has been their ability to keep the ball. The Foxes, of course, are happy to let their opposition control possession but a pass accuracy of just 70% - the lowest in the division - will surely need to improve if they're to cut it with the big boys in Europe next season and avoid this season being a one off.
LIVERPOOL
Strength - Regaining possession
Much was made of the high demands Jurgen Klopp would implement at Anfield following his appointment, and Liverpool can't be accused of not buying into the German's high-pressing ethos. The Reds have made more tackles than any other team in the Premier League (23 per game), not giving opponents a moment's rest.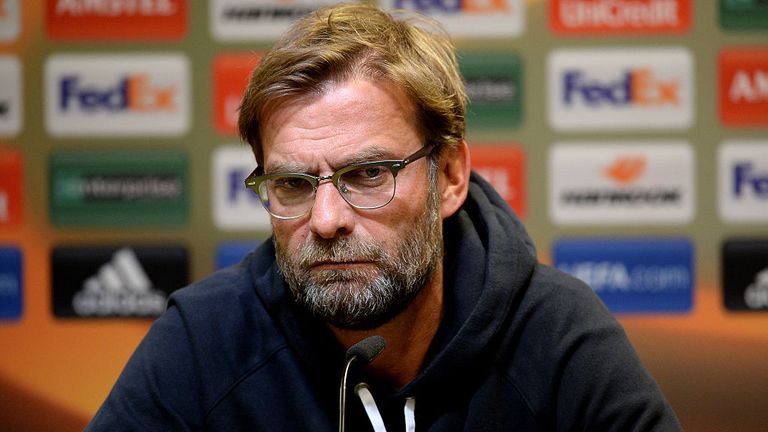 Weakness - Committing individual errors
While Klopp has widely been credited with making significant improvements to Liverpool's style of play he has as yet been unable to prevent a familiar theme. The Reds have once again committed more individual errors leading to an opposition shot than any other team (29).
MANCHESTER CITY
Strength - Scoring goals at home
With 61 goals this season, Manchester City could well end the campaign as top scorers once again, with a whopping 41 of them coming at home this season - at least eight more than any other side.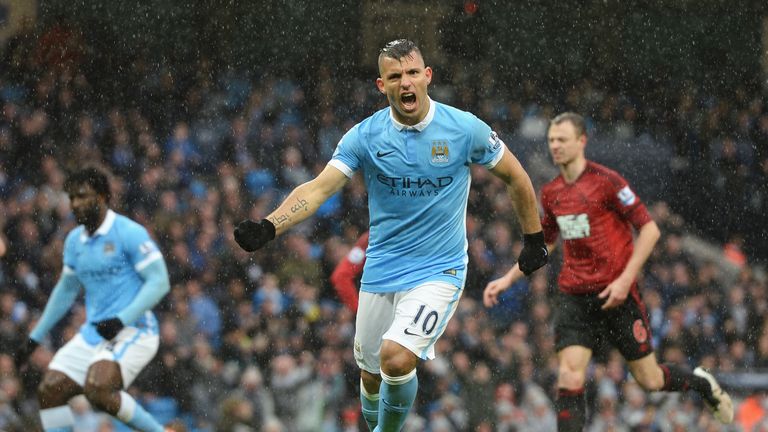 Weakness - Consistency
City may have finally put together a run of results, but their inability to do so earlier in the campaign has undoubtedly proven their undoing. A run of 21 matches without securing back-to-back victories for a team of their quality (which only ended earlier this month) was remarkable.
MANCHESTER UNITED
Strength - Defensive record at home
It speaks volumes for the unpredictability of this campaign that Manchester United's current run of five straight wins at home is the longest of any team in the league all season. Most of the Red Devils' victories at home have owed much to a superb defensive record, with just seven goals conceded at home bettered only by Juventus and Bayern (both six) in Europe's top five leagues.
Weakness - Stagnant style
While Louis van Gaal would no doubt refer to his side's approach as patient, there's little avoiding the fact that Manchester United have been incredibly tentative on the ball for much of the season. Indeed, United have played the lowest proportion of their passes forward in the league (34.1%).
NEWCASTLE
Strength - Late goals at home
There's not been much to cheer about for the Newcastle fans this season, but they'd have been wrong to leave St James' Park early this season. A tally of seven goals in the final fifteen minutes of home matches this season is level with Leicester, Tottenham and Manchester City.
Weakness - Bad travellers
With a current run of nine consecutive defeats away from home at least three longer than any other team over the course of this season, if Newcastle are to go down it's obvious as to why. A total of 14 defeats on the road is the most in the Premier League.
NORWICH
Strength - Defending against aerial threat
Norwich's defending has certainly been questionable at times this season but one area that they have stood tall - quite literally - at the back this season is dealing with opponents' aerial threat. The Canaries have made a whopping 671 headed clearances this season, which is a full 122 more than any other Premier League side.
Live Ford Saturday Night Football


Weakness - Regaining possession
While there's every chance that Alex Neil prefers his side to keep their shape defensively rather than rush into tackles, the fact that they rank bottom of the league in terms of both tackles (16.4 per game) and interceptions (11.6 per game) suggests the Canaries have something of a soft centre.
SOUTHAMPTON
Strength - Headed goals
Still fighting for a Europa League finish, it's been yet another impressive season for Southampton under Ronald Koeman. With no side having scored more headed goals (12) in the Premier League, the likes of Pelle, Fonte and Van Dijk ensure that Saints always carry an aerial threat, be it from set pieces or open play.
Weakness - Defending against counter attacks
It's hard to pinpoint an area of weakness for Southampton, but following the sale of Morgan Schneiderlin they have been easier to get at on the break. Indeed, a total of four goals conceded from counter attacks this season is the most in the Premier League.
STOKE
Strength - Strong starters
Regardless of how they may end the campaign following a humbling defeat to Spurs, this has been another strong season for Mark Hughes' side, who aside from Monday night have generally started matches as they mean to go on. Indeed, no side have scored more goals in the opening fifteen minutes of matches this season than the Potters (eight).
Weakness - Stopping opponents from creating chances
Stoke haven't been particularly weak at anything this season, but the fact that Jack Butland has made the second most saves in the league (103) indicates that they haven't been as solid as usual. They've already conceded more goals than last season, with Shawcross's absence for much of the campaign exposing a lack of depth at the back.
SUNDERLAND
Strength - January scouting
While Sunderland haven't been particularly strong statistically in any department, there's no doubt that their reinforcements in January have given them a real chance of staying up. They've been hard to beat since the transfer window slammed shut, losing just three of 10 matches, with Jan Kirchhoff in particular making an impact to earn the Black Cats' highest WhoScored.com rating this season (7.27) in front of the back four.


Weakness - Keeping possession in attack
It's been a familiar story for Sunderland this season, battling against the drop once more and showing signs that they could just stave off the threat of relegation. While their counter attacking style works in such a scrap, the Black Cats' inability to get enough support to Defoe up front for the entire campaign has left them in this state once again, with the worst pass accuracy in the final third (55.1%).
SWANSEA
Strength - Protecting a lead at home
Having diced with death for a short period Swansea have pulled themselves clear of the relegation battle through their resilience, particularly at the Liberty Stadium. Indeed, all five of their league wins at home since Boxing Day have come by a 1-0 scoreline, doing well in the most part this season to hold onto the advantages they have gained.


Weakness - Defending against set pieces
Swansea may be safe for the season, but their most recent defeat at the hands of Newcastle started from a familiar source. Jamal Lascelles' opener was the 12th time the Welsh outfit have conceded from set pieces this season, which is at least three more than any other team.
TOTTENHAM
Strength - Defensive turnaround
Take your pick really. Not only are Spurs the top scorers in the Premier League this season (64 goals), but they've also conceded the fewest goals. It's their defence that has seen the biggest improvement though, conceding 49 goals at this stage last year compared to just 25 this, with Toby Alderweireld (7.24 rating) in particular rightly heralded as one of the signings of the season.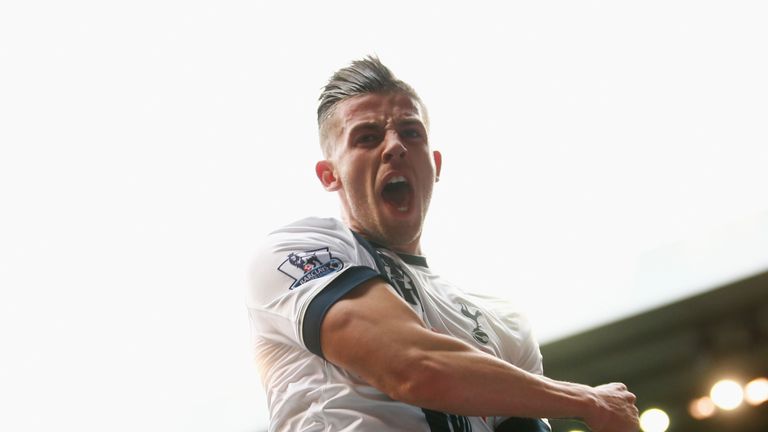 Weakness - Discipline
So strong have Spurs been across the board this season that their weakness isn't really a weakness. Indeed, Tottenham may have conceded the third most fouls (12.1 per game) and consequently picked up the third most bookings (61) this season, but it's this aggression in terms of getting in opponent's faces that has proven crucial to their success.
WATFORD
Strength - Defensive record at home
They may have stuttered across the finish line this season, but Watford have been able to thanks to a defensive resolve that few predicted they would muster. Only Tottenham, Arsenal and Manchester United have conceded fewer goals at home this season than the Hornets, while only United have kept more clean sheets in front of their home support (eight).
Weakness - Shooting from distance
It's undoubtedly been a successful campaign for Watford, but their fans could be forgiven for being frustrated by their side's efforts from range this season. Indeed, no side have scored fewer goals from distance (two) despite firing off 173 shots from outside the box. A conversion rate of just 1.1% from said efforts is by far and away the worst in the league.
WEST BROM
Strength - Creating chances from close range
In a bizarre turn of events West Brom, who have attempted the fewest shots in the Premier League all season, have actually carved out a lot of chances from close range. Indeed, it's only Arsenal who have had more attempts from inside the six-yard box this season than the Baggies (41).
Live Ford Monday Night Football


Weakness - Shot accuracy
West Brom may finish in a comfortable position in the bottom half of the table once more, but their attacking football this season has left a lot to be desired at times. A total of 92 shots on target is the fewest in the top-flight and of the 20 occasions a team has failed to have a single shot on target in a game this season, West Brom have been culpable for seven.
WEST HAM
Strength - Strong finishers
It's been a sensational season for West Ham with plenty of strengths to choose from under Slaven Bilic, but their never say die attitude has perhaps been chief among them. The Hammers have scored a league high of 16 goals in the final fifteen minutes of matches this season, accounting for almost 30% of their total tally (54).
Weakness - Conceding penalties
Somewhat timely following John Moss' controversial decision to award Leicester a late spot kick at the weekend, West Ham have been hampered by the fact that they have conceded the second most penalties in the league this season (seven). The six that have been scored against them have ultimately cost the European hopefuls nine points.
All statistics courtesy of WhoScored.com, where you can find live in-game data as well as player and team ratings. You can follow scores, statistics, live player and team ratings with their free app.