Charlie Daniels interview: His long journey to the Premier League
By Adam Bate
Last Updated: 27/04/16 3:19pm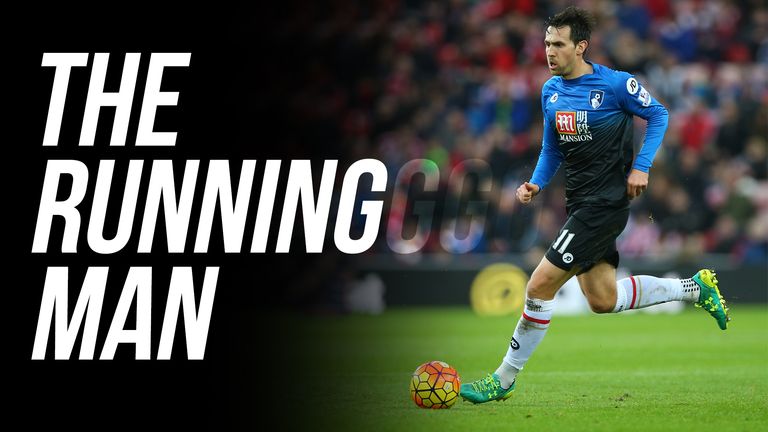 Released by Tottenham as a youngster, Charlie Daniels only clawed his way up to the Championship at the age of 26. Now the Bournemouth full-back is being talked of as a potential England left-back. Adam Bate caught up with him to find out how he did it…
Given that Charlie Daniels started out playing for Ridgeway Rovers, the same youth club that launched the careers of David Beckham and Harry Kane, it's tempting to feel that the Bournemouth left-back was destined to make it to the top. In truth, there are times when the Premier League adventure he's currently enjoying must have felt a long way off.
It wasn't even an inevitability for Kane, the player who Daniels used to give a lift to Leyton Orient's Chigwell training ground when the striker was on loan there as a teenager. After all, the last time that the pair played alongside each other ended in a 3-0 defeat to Tranmere. Even so, Daniels remembers the potential.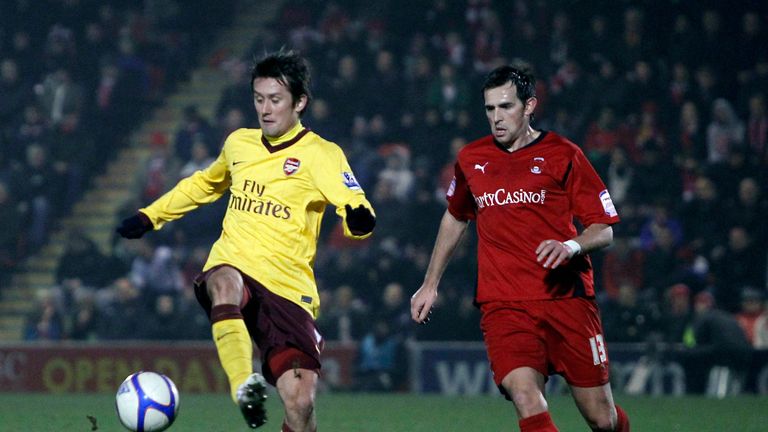 "He grew up where I grew up so I got to know him really well," he tells Sky Sports. "He was only 17 so he wasn't really built like he is now but his finishing with left foot and right foot, you could tell there was something special there.
"He's taken his chance because he finally got his opportunity. That's something that a lot of youngsters don't get at big clubs."
Although delivered with an easy charm, it's a pointed remark given that Daniels himself was released by Tottenham following three loan spells and not a single minute of first-team action. At least he could be grateful to former Spurs coach Martin Jol. It was his advice that set Daniels on a different path by encouraging him to convert from a left-winger into a left-back.
The problem is that while a striker's goals can demand attention, a full-back can only do so much to get back to the top - particularly when still at Orient at the age of 25. "It's through promotion that you get the chance," says Daniels. "For a lot of defenders it has to happen that way, unless you play when you're very young.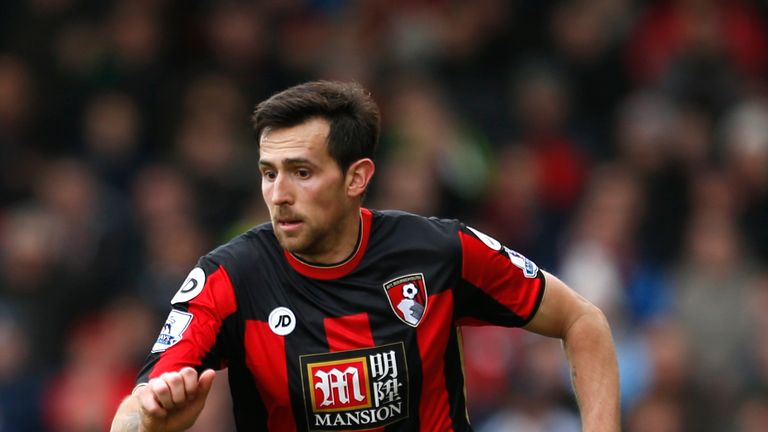 A lot of managers will buy players that have played in the league before. But there are a lot of players in the lower leagues who could play in the Premier League.
Charlie Daniels
"It's all about getting that chance. Whether someone would sign you is another thing. A lot of managers will buy players that have played in the league before. That's not a criticism of managers, that's their prerogative. But there are a lot of players in the lower leagues who could play in the Premier League.
"You can see them coming through. Look at Aaron Creswell [who scored the opener for Tranmere in that game against Orient in 2011] or Michail Antonio [who played league football with six clubs before joining West Ham]. There's a drive to give English players who do well in the Championship their chance. I hope it continues."
So does Daniels believe he was ready for his chance back then? "I'd like to think I was," he says. "With the coverage you get now, you can watch and analyse so many games so it's quite easy to compare it to how you play. I always felt that if I did get the opportunity, I was prepared. I knew what to do and I knew how I'd play if I did get the chance.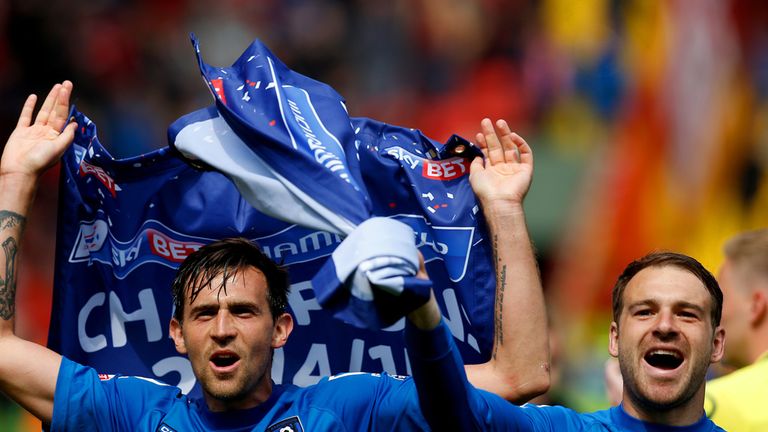 "Thankfully, I got it with Bournemouth. And if I'm honest, I didn't really think it'd be with Bournemouth. I don't think many of the lads did either."
It was manager Eddie Howe who changed all that and after the Cherries got to the second tier, belief continued to grow. "It was after we'd played our first season in the Championship," says Daniels.
"We got to the end of the season and we all said to each other, 'We can win this league'. There was no team in there that we feared or we felt was better than us. So our goal the following season was to get to the play-offs. Then we got to January time and we'd played everyone and we really did realise we could win it. That's what happened."
Getting to the top flight for the first time in the club's history was a story in itself. Instead, Bournemouth have enjoyed themselves in the Premier League and go into the weekend 10 points clear of the drop zone. Perhaps most remarkably, they've done so by playing with the same style and much of the same personnel. Daniels hasn't missed a game since September.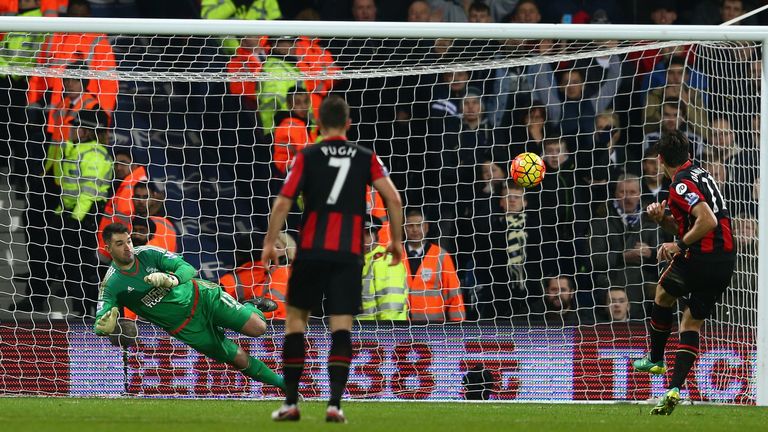 "The gaffer said at the first meeting in pre-season that we were not going to change our philosophy," he says. "This is the way he wants his team to play and the message was that we just had to get better at it. At the start of the season we were actually playing well but we weren't getting the results. That's when you start to think this could be a long season.
"There was a lot of media attention around the club and deservedly so given what had been achieved. I wouldn't say we got lost in it, but losing on the first day [to Aston Villa] was a big reminder that we had to step up. But once we settled down and got the euphoria out of the way, we started playing our brand of football and picking up points. We haven't looked back."
Daniels has thrived. As well as getting through his defensive work, he has scored three goals, provided five assists - only Matt Ritchie can match that - and completed more dribbles than anyone else at the club. He's even been able to take his partnership with winger Marc Pugh into the Premier League too - one forged back in English football's third tier.
"I'm always wanting to learn, watching other players and their styles," says Daniels. "When we were coming though the leagues, me and Marc watched lots of clips of Leighton Baines and Steven Pienaar and their combination play. Guys like Jordi Alba and Marcelo in Spain, with their enthusiasm and willingness to get forward, are great to watch as a left-back too."
Defenders - Distance covered in PL 2015/16
| Player | Team | Distance |
| --- | --- | --- |
| Craig Dawson | West Brom | 389.2 km |
| Simon Francis | Bournemouth | 358.1 km |
| Charlie Daniels | Bournemouth | 356.0 km |
| Toby Alderweireld | Tottenham | 355.3 km |
| Hector Bellerin | Arsenal | 354.5 m |
For a defender to make that sort of attacking contribution in a newly-promoted team like Bournemouth requires serious energy levels. Daniels has covered more ground than any other left-back in the Premier League - and one of the two defenders above him is Simon Francis, the man on the other flank.
"It's been hard work but I've enjoyed the hard work," says Daniels. "Every time you get promoted, you have to improve yourself in every aspect of your game to match the demands of the next level. We put a lot of emphasis on our fitness at the start of the season because we knew that would be the bare minimum that we were going to need.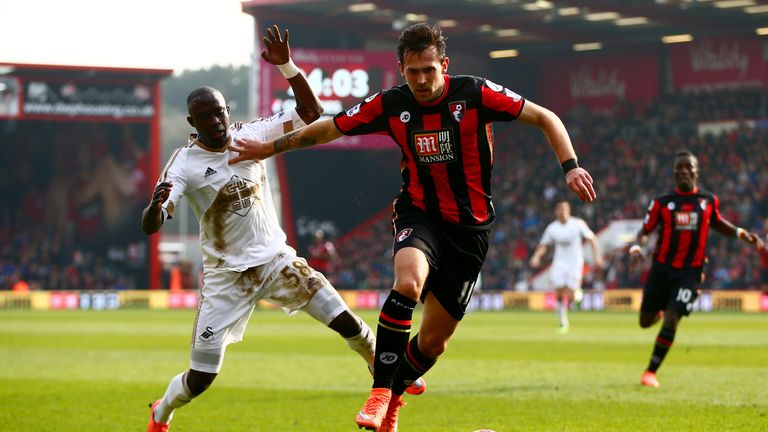 "The way we play is so expansive with the way we use the full-backs and the wide-play combinations but we also knew we weren't going to have as much of the ball. So we've had to press the other teams and nullify their threats. That's probably why I'm up there on those stats." It's not gone unnoticed. Daniels was even linked with an England call-up in February.
"To even be mentioned is a proud feeling. It makes me feel like I'm doing things right and improve even more," he says. Maybe that chance won't come. But even at 29, Daniels' journey isn't done yet. "I always just try to improve that little bit each week and you become a better player over time," he adds. It's taken time, but Charlie Daniels has got there in the end.