Marouane Fellaini likely to face FA action after Robert Huth clash, says Graeme Souness
By Lyall Thomas
Last Updated: 01/05/16 5:27pm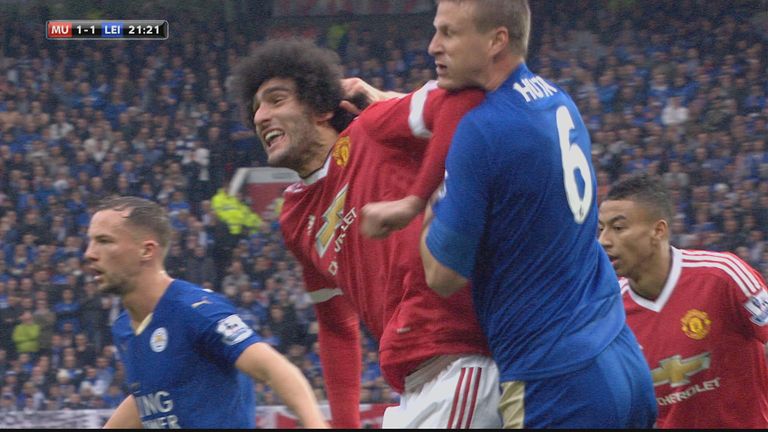 Manchester United midfielder Marouane Fellaini is likely to face retrospective action from the FA after he was filmed hitting out at Leicester's Robert Huth off the ball on Super Sunday, according to Graeme Souness.
The 28-year-old appeared to deliberately elbow Huth in the neck before taking another swipe at the defender as they clashed at a corner in the first half of the Premier League clash at Old Trafford.
The incident was not penalised by the officials, nor seemingly spotted, and standard procedure for retrospective action for violent conduct - should a player be found guilty - is a three-match ban, which was recently handed to Tottenham's Dele Alli for a similar incident on Monday Night Football last week.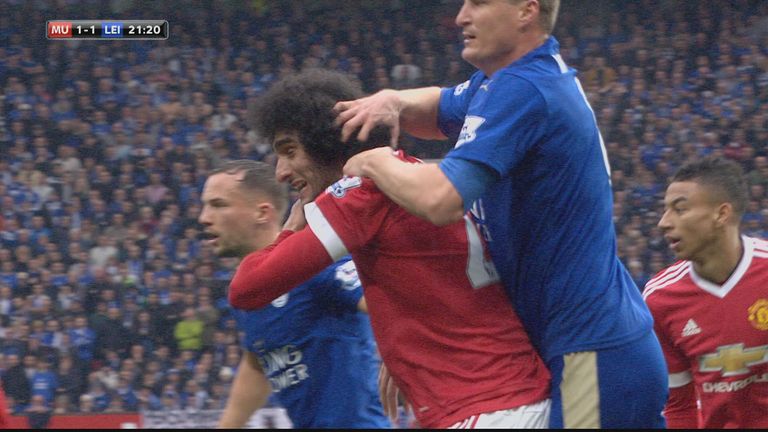 Alli will not play again this season after kicking out at West Brom's Claudio Yacob in the 1-1 draw at White Hart Lane.
Sky Sports football expert Souness, commenting on the incident at half-time on Sky Sports 1 HD, said Fellaini will be lucky to escape without a ban.
He said: "This is no surprise. They are both big, strong aggressive men especially in the air.
"There is a bit of a tangle and I tell you what, Huth is lucky as well as Fellaini. I say Huth is lucky because he has caught him under the chin. If that catches him full square across his face, then he's lost several teeth or broke his nose and I don't think he can stay on the pitch.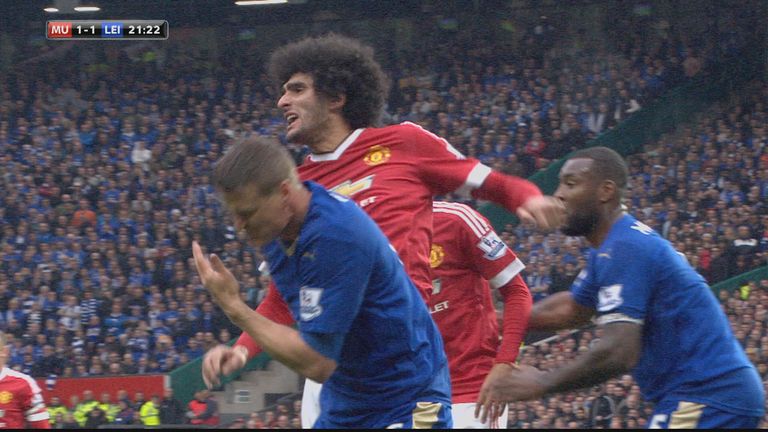 "In that respect, he is lucky, but Fellaini won't escape a ban for that. I just can't see it."
Fellaini started in midfield for the 12th time in the Premier League this season as Leicester and United fought out at a 1-1 draw which kept the Foxes' title celebrations on hold.