Liverpool's attack a 'recipe for disaster' for opposition defences, says Chris Coleman
Last Updated: 01/10/16 6:49pm
Liverpool's attacking quality is a "recipe for disaster" for Premier League defences, according to Chris Coleman.
Jurgen Klopp's side beat Swansea 2-1 on Saturday having been 1-0 down at half-time, with goals from Roberto Firmino and James Milner handing them the three points.
After a slow first half Liverpool impressed after the break, and speaking on Sky Sports, Wales manager Coleman said the movement of their attack is too difficult to deal with at times.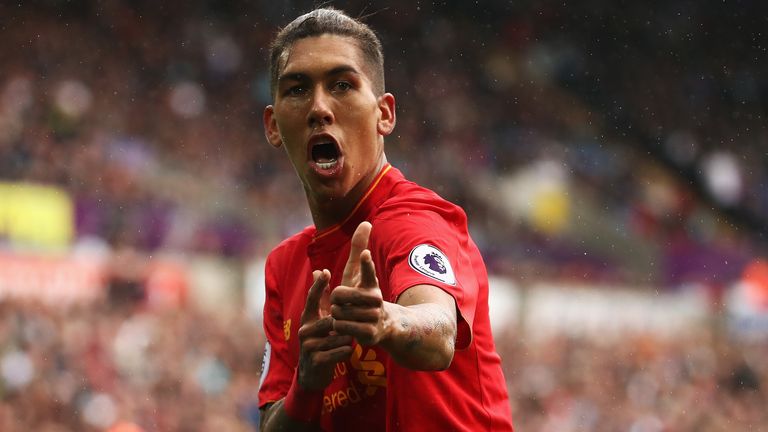 "They had better movement in front of the ball, getting Coutinho on it more, playing give-and-gos and one-twos.
"The ball speed was much faster, one and two touch football, and when they get that type of movement it's hard for any defence to deal with it.
"It looked like it was only a matter of time before they got the breakthrough.
"They'd hunt together, win it, and then they're off, four, five, six of them. They're quick and good with the ball, and that's a recipe for disaster for any defence.
"I'd like to see what he does in training, because if you play like that, at breakneck pace every game, two times a week, you're doing next to nothing in training.
Klopp's side have now won five in a row in all competitions, and have 16 points from a possible 21 in the Premier League.
Also speaking on Sky Sports, former Liverpool and Swansea striker Dean Saunders says the more Klopp's men play at the breakneck speed, the fitter they'll get.
"The more you play like this the fitter you get. When he first come to the club, I don't know if you remember how many hamstring injuries they had, because of the work rate going up.
"The fitness levels go up if you play like this, with the ground they've covered."